Fatal Attraction TV Show Coming To Paramount+, Will Star Lizzy Caplan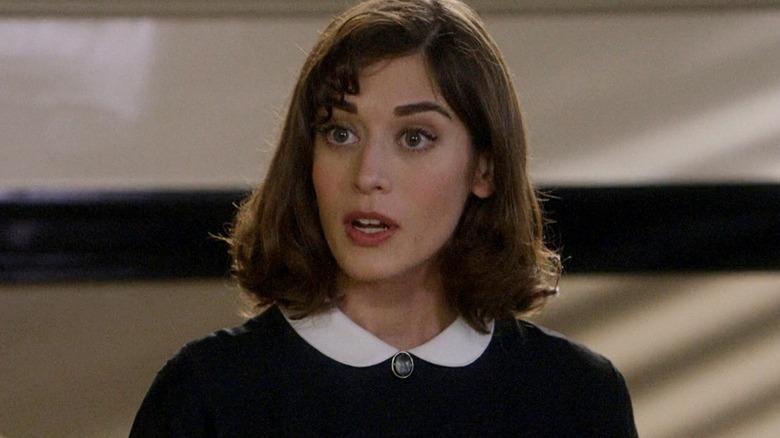 Showtime
"Fatal Attraction" is officially getting the small screen treatment, as the show has been ordered to series at Paramount+. What's more, Lizzy Caplan ("Castle Rock," "Masters of Sex") is set to star in the lead role as Alex. The character is described as someone "who becomes obsessed with her lover after a brief affair."
The "Fatal Attraction" TV series was initially confirmed to be in development back in February 2021. Alexandra Cunningham ("Dirty John," "Chance") is set to serve as writer, showrunner, and executive producer of the series alongside executive producer Kevin J. Hynes ("Perry Mason"). Hynes will share a co-story credit with Cunningham. Darryl Frank and Justin Falvey are also on board as executive producers. Paramount+released a logline for the show, which reads as follows:
A deep-dive reimagining of the classic psychosexual thriller and '80s cultural touchstone, the new series will explore fatal attraction and the timeless themes of marriage and infidelity, through the lens of modern attitudes towards strong women, personality disorders and coercive control.
Nicole Clemens, President of Paramount+ Original Scripted Series, had this to say about it:
"Alexandra brings an incredibly strong and nuanced point of view to a story that became a cultural phenomenon, but has thus far only been told from the male gaze. Partnered with Kevin, they will bring the next explosive chapter of this story to a new generation, with a balanced eye to the complexities of the human psyche."
Another Day, Another Reboot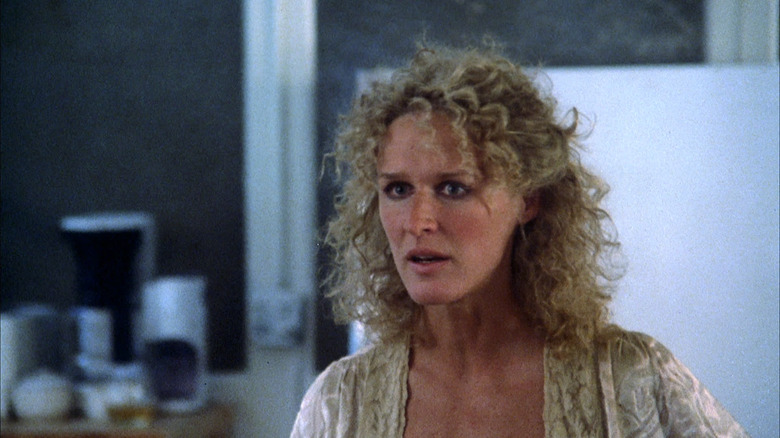 Paramount Pictures
Caplan has, in a somewhat quiet manner, become one of the most consistently excellent actresses working today. From "Freaks and Geeks" to "Cloverfield" to "Party Down," she continually crushes it. So, having her lead the cast of "Fatal Attraction" is a positive sign. Caplan most recently starred as Annie Wilkes in "Castle Rock" season 2 on Hulu, and some of her other notable credits include "Masters of Sex," "The Interview," and "Mean Girls."
"Fatal Attraction" is just the latest movie to be turned into a TV show as streaming services look for ways to attract subscribers in an increasingly competitive market. The streaming wars have made "original" content an absolute necessity, and reviving old hits is one way to go about it. The original 1987 film certainly was a hit in just about every way in its day. The movie starred Glenn Close as Alex and went on to earn a huge $320 million at the box office, in addition to earning a slew of Oscar nominations, including best picture, as well as Close for best actress.
No release date for the "Fatal Attraction" TV show has been set at this time but given that things are still at an early stage, it's unlikely to premiere before late 2022 or early 2023. We'll be sure to keep you posted as further details come to light.