Against The Ice: Release Date, Cast, And More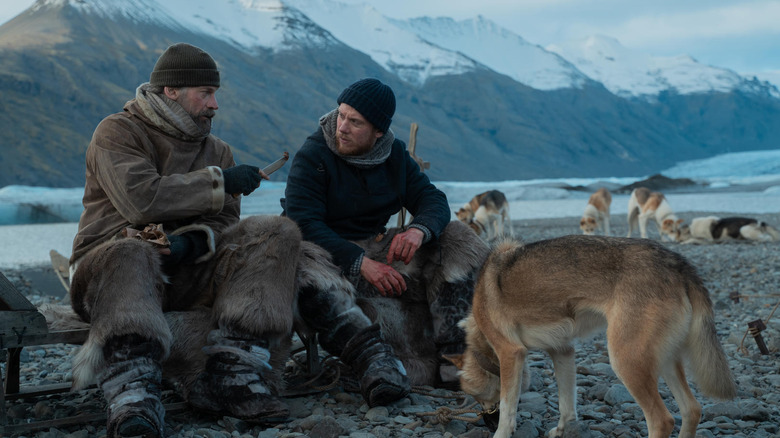 Netflix
(Welcome to ...And More, our no-frills, zero B.S. guide to when and where you can watch upcoming movies and shows, and everything else you could possibly stand to know.)
A Lannister, a Shelby brother, and their sled dogs travel on a dangerous and life-threatening journey through Greenland in search of an expedition that disappeared years prior. No, that's not the setup to a groanworthy punchline, but the premise of a soon-to-release Netflix movie that looks particularly interesting. More than just your standard survival flick, "Against the Ice" appears to pit two men against the elements, the doubts of their peers, the crushing weight of history, and their own personal demons throughout an arduous trek that's based on a true story. Personally, I'm a sucker for these sorts of films, even if we shouldn't get our hopes up that another movie will ever come close to reaching the same heights as "The Grey" — you know, the movie that was derided as "Liam Neeson against the wolves" and instead turned out to be a deeply poignant, thoughtful rumination on mortality. Movies, gotta love 'em! If any upcoming movie appeared to share similar potential, though, I wouldn't be afraid to bet on this one. 
Read on for everything you need to know about "Against the Ice."
Against the Ice Release Date and Where You Can Watch It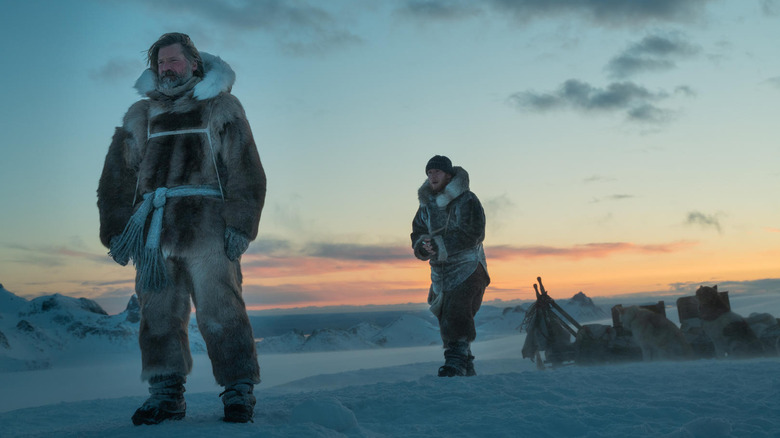 Netflix
At the time of this writing, the northeastern United States and Canada are currently inundated with freezing temperatures, high winds, heavy snow, or all three at once. As one of those weirdos who actually enjoys the winter months, I can't help but feel like covering a movie such as "Against the Ice" helps set the mood in the best possible way. Like watching the wind howl through the trees from the safety of my room, watching actors trudge through what certainly looks like inhospitable and miserable conditions through my laptop screen provides its own sort of vicarious entertainment.
Unfortunately, the only downside is that subscribers will have to wait a few weeks until "Against the Ice" premieres on Netflix. The film isn't scheduled to release until March 2, 2022. That's barely three weeks before the official start of Spring! But patience builds character, as the saying goes, so we'll be counting down the days until then.
What Is Against the Ice?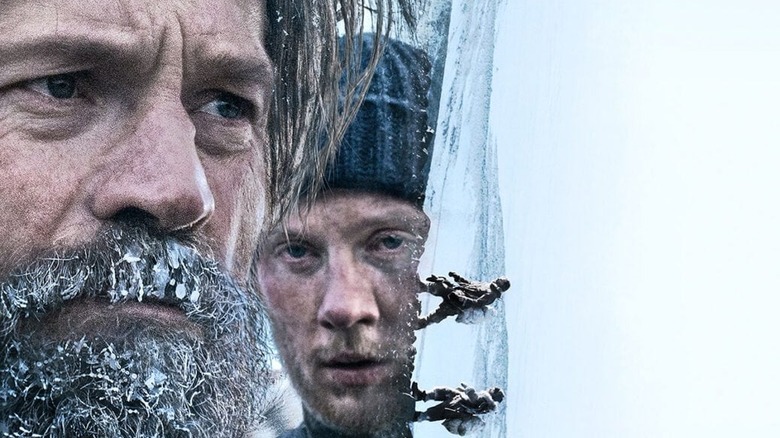 Netflix
Based on a memoir by Ejnar Mikkelsen, "Against the Ice" tells the incredible true story of how the intrepid polar explorer embarked on a harrowing journey in 1909 to locate and recover the remains of the Denmark Expedition. Despite plenty of skepticism that the prior expedition ever even found anything substantial before vanishing, Mikkelsen is intent on setting out to find the diaries from the team that would fundamentally reshape humanity's understanding of Greenland's coastline at the time. Of course, Mikkelsen's journey following in the footsteps of those who came before also turns into its own fight for survival as well, forcing him and his companion to overcome countless obstacles — some external, some not.
Against the Ice Director, Crew, and More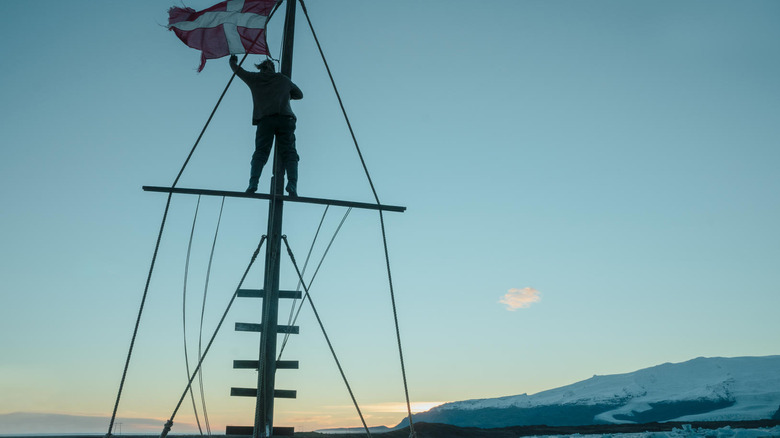 Netflix
"Against the Ice" is directed by Peter Flinth, known for 2014's "Beatles," "Nobel's Last Will" in 2012, and a whole host of Danish feature films. Interestingly, actor Nikolaj Coster-Waldau not only stars in the film, but also had a hand in the script, credited for the screenplay along with writer Joe Derrick. This will serve as a return to writing for Coster-Waldau, who previously co-wrote 1998's "Wildside," which he also appeared in along with Mads Mikkelsen. As mentioned earlier, the script is based on the actual memoirs of Ejnar Mikkelsen, providing a road map of sorts and a window into the Mikkelsen's headspace during his own expedition.
Against the Ice Cast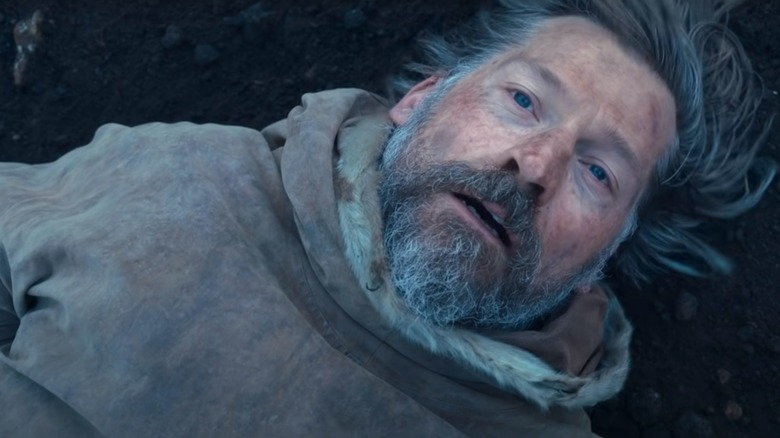 Netflix
It's a "Game of Thrones" reunion! Not only does "Against the Ice" star Nikolaj Coster-Waldau, who most famously played Jaime Lannister in the popular HBO series for all eight seasons, but the film also features Charles Dance in a key supporting role as a character named Neergaard, who sends Mikkelsen on his quest into the heart of Greenland in the first place. Dance, of course, portrayed Jaime's disapproving father Tywin in "Game of Thrones," giving the two the opportunity to catch up while on set here. In an interview with Entertainment Weekly, Coster-Waldau generously described working with Dance again as,
"Charles is a wonderful man and a brilliant actor. I asked him to join us and he was incredibly generous in accepting the part and he brings all and more I hoped for to the film. We had a week together."
Coster-Waldau is also joined by "Peaky Blinders" alum Joe Cole, who portrays Mikkelsen's lone companion Iver Iversen, along with Heida Reed, Ed Speleers, Diarmaid Murtagh, Sam Redford, Gísli Örn Garðarsson, and more.
Against the Ice Trailer and Synopsis
Against the Ice is a true story of friendship, love and the awe-inspiring power of companionship as two men succeed in finding proof Greenland is one island but not before battling extreme conditions in their fight for survival.