X: Release Date, Cast, And More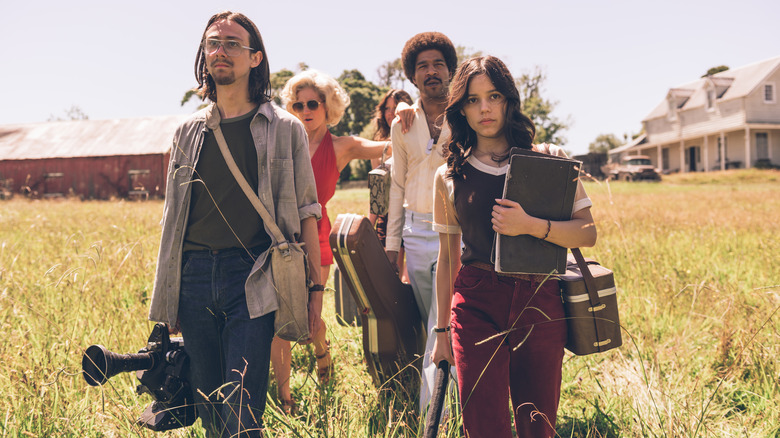 A24
(Welcome to ...And More, our no-frills, zero B.S. guide to when and where you can watch upcoming movies and shows, and everything else you could possibly stand to know.)
A24 has been one of the most consistent producers of indie cinema over the last decade, running the gamut from "Lady Bird" to "Midsommar." They are truly one of the most friendly places in town to visionary filmmakers, and that seems to be continuing in 2022. To that point, director Ti West ("The House of the Devil") is getting back behind the camera for a new horror movie after several years away, and A24 is the studio that is making it happen. We're here to give you all of the need-to-know information so you can be ready to see witness his return later this year.
Here is everything you need to know about "X."
X Release Date and Where You Can Watch It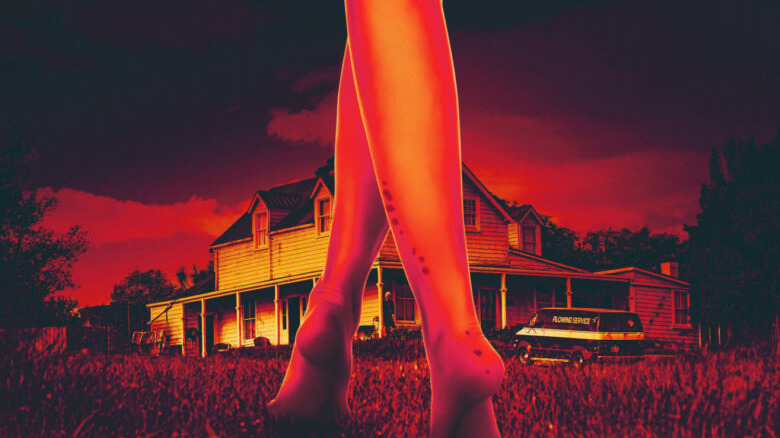 A24
"X" is set to hit theaters on March 18, 2022. The movie is expected to be exclusive to theaters in its initial release, meaning it won't be available to stream, at least not right away. In many cases, smaller movies have been making their way to VOD (often as a premium rental) not long after they debut, though much of that depends on commercial performance. Worst case scenario, expect to see it available to rent through digital retailers between 30 and 45 days after its initial release.
What Is X?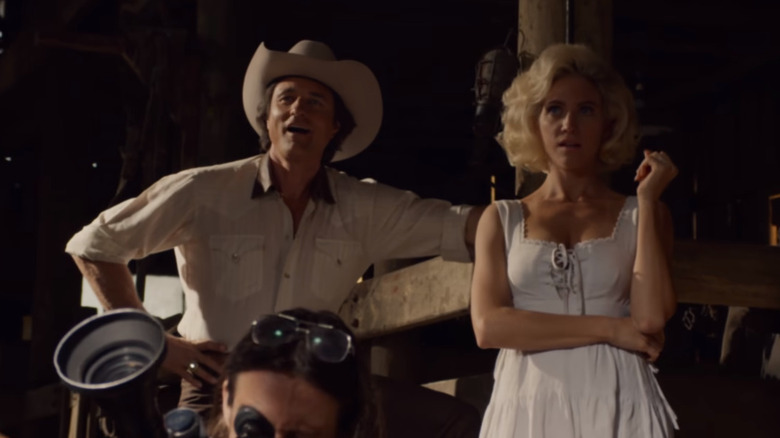 A24
"X" is a brand new horror movie from filmmaker Ti West, and represents his long-awaited return to the genre, at least when it comes to features. West is responsible for one of the true modern horror classics with "The House of the Devil" in addition to directing films such as "The Sacrament" and "The Innkeepers." In recent years, he has directed episodes of genre TV, including "The Exorcist" and "Tales From the Loop." However, this represents his first feature since 2016's "In the Valley of Violence."
X Director, Crew, and More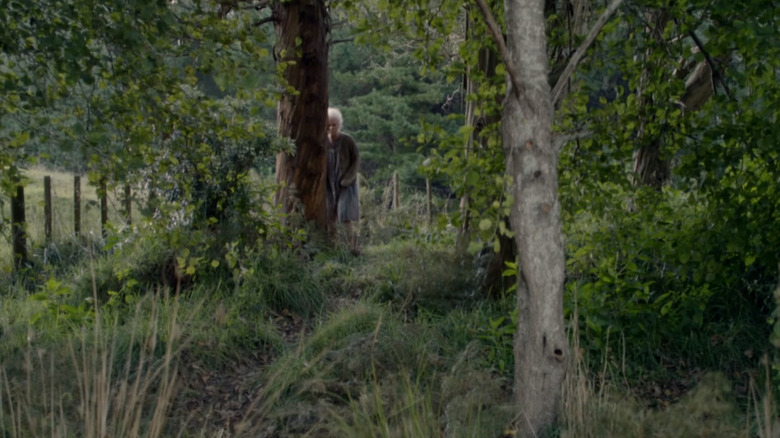 A24
As mentioned, Ti West is behind the movie, serving as bother writer and director. The film hails from A24, the indie studio behind hits such as "The Green Knight," "Uncut Gems," and "Hereditary." Jacob Jaffke, Kevin Turen, Sam Levinson, and Ashley Levinson are on board as producers. Also, pretty interestingly, rapper Kid Cudi, aka Scott Mescudi, is on board as an executive producer.
X Cast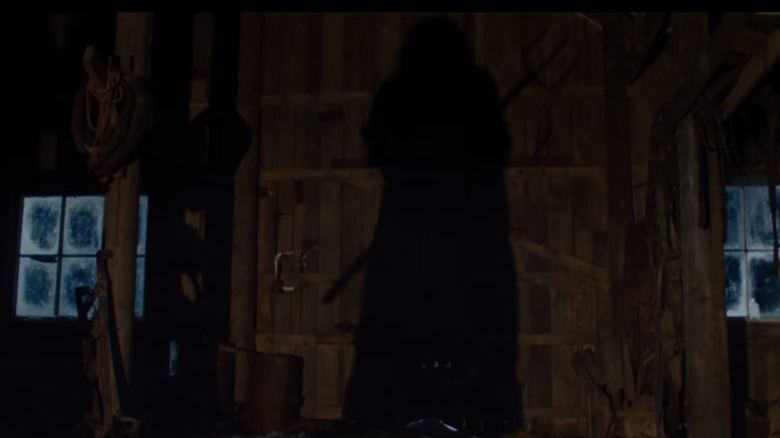 A24
The cast for the film is headlined by Mia Goth ("A Cure for Wellness"), with Jenna Ortega ("The Babysitter: Killer Queen"), Brittany Snow ("Pitch Perfect"), and Scott Mescudi (Kid Cudi) ("Don't Look Up") rounding out the main ensemble. Martin Henderson ("The Ring"), Owen Campbell ("Super Dark Times"), and Stephen Ure ("Mortal Engines") also star.
X Trailer and Synopsis
A24 has released a trailer for "X," which you can check out above. It offers a pretty good taste (or so it would seem) as to what West has cooked up for his return to the genre. We also have the somewhat brief synopsis for the film, which you can read below.
In 1979, a group of young filmmakers set out to make an adult film in rural Texas, but when their reclusive, elderly hosts catch them in the act, the cast find themselves fighting for their lives.