Ethan Hawke Joins Julia Roberts In Netflix's Leave The World Behind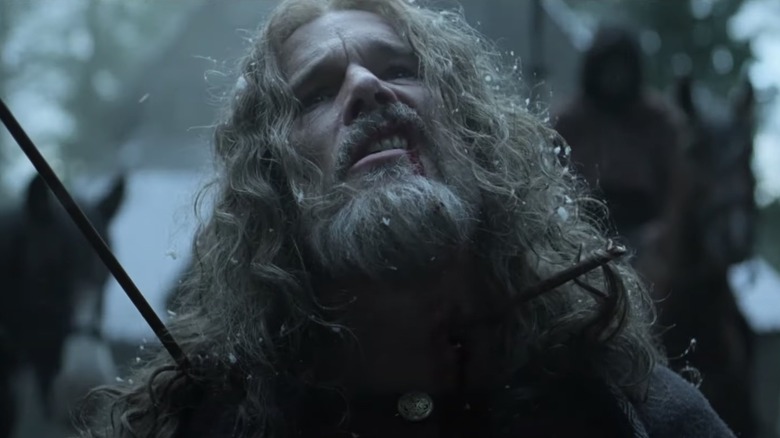 Focus Features
Netflix thriller "Leave the World Behind" has gained two more stars on its roster. Ethan Hawke and Myha'la Herrold have signed on to join a cast that already includes Oscar winners Julia Roberts and Mahershala Ali, as well as Ryan Kiera Armstrong and Charlie Evans. Sam Esmail ("Mr. Robot") sits in the director's chair and pens the adapted screenplay, based on Rumaan Alam's 2020 novel (his third) of the same name.
Plot details for the adaptation are under wraps for now, but the synopsis for the book is as follows:
Amanda and Clay head out to a remote corner of Long Island expecting a vacation: a quiet reprieve from life in New York City, quality time with their teenage son and daughter, and a taste of the good life in the luxurious home they've rented for the week. But a late-night knock on the door breaks the spell. Ruth and G. H. are an older [B]lack couple — it's their house, and they've arrived in a panic. They bring the news that a sudden blackout has swept the city. But in this rural area — with the TV and internet now down, and no cell phone service — it's hard to know what to believe.

Should Amanda and Clay trust this couple — and vice versa? What happened back in New York? Is the vacation home, isolated from civilization, a truly safe place for their families? And are they safe from one another?
"Leave the World Behind" is executive produced by Alam and will be produced by Roberts, Lisa Gillan, and Marisa Yeres Gill through Roberts' Red Om Films banner. Esmail and Chad Hamilton of Esmail Corp. also produce. Hawke stars as Roberts' husband, Herrold is Ali's daughter, leaving Armstrong and Evans to perform as Roberts and Hawke's children. Over what was supposed to be a relaxing vacation, two families will reckon with a whole lot of issues as they try to figure out what's going on outside.
New Cast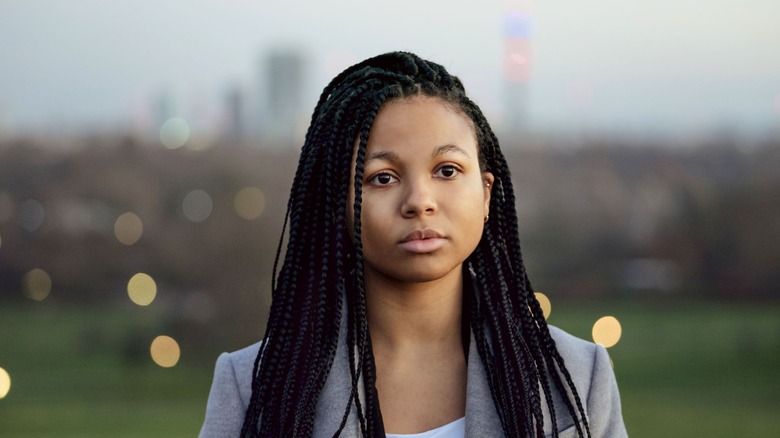 BBC Two
Hawke, seen at the top of the article in Robert Eggers' upcoming period epic "The Northman," has found plenty of work during the pandemic. On top of "Knives Out 2" and the recently wrapped "Moon Knight" series for Marvel, the actor can be seen in the rare turn as a villain in "The Black Phone," a tense thriller from frequent collaborators Scott Derrickson and C. Robert Cargill ("Sinister," "Doctor Strange"). In it, Hawke plays a figure known to locals as The Grabber, a masked child killer. With the help of a jarring mask (designed by fx giant Tom Savini) sporting a Cheshire grin, the "Training Day" star maintains an eerie, silent threat throughout the film, making it a shame that Hawke doesn't play the baddie more often.
Herrold has gained recent attention following her breakout performance in Mickey Down and Konrad Kay's hit HBO/BBC Two series "Industry," in which Herrold plays the ambitious New York banking executive Harper Stern. Next up for Herrold is Halina Reijn's upcoming A24 slasher, "Bodies Bodies Bodies," which she stars in alongside Amandla Stenberg, Maria Bakalova, Pete Davidson, and Lee Pace.