The Morning Watch: VFX Artists React To The Matrix Resurrections, Kevin From The Office Rates Chili & More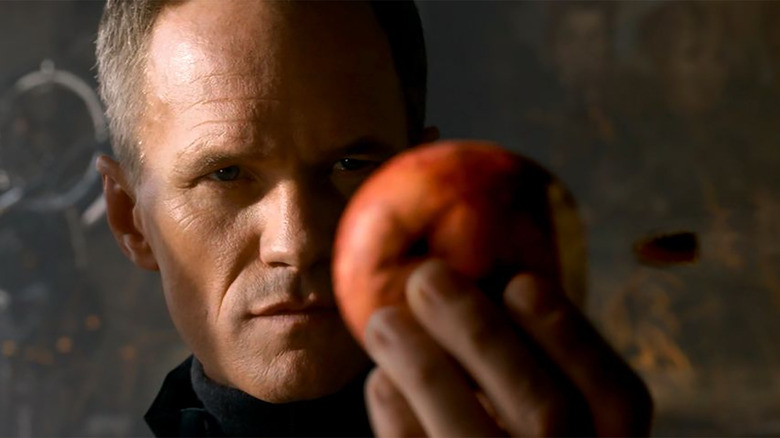 Warner Bros. Pictures
(The Morning Watch is a recurring feature that highlights a handful of noteworthy videos from around the web. They could be video essays, fan-made productions, featurettes, short films, hilarious sketches, or just anything that has to do with our favorite movies and TV shows.)
In this, edition, see what the visual effects artists from Corridor Crew think about the movie magic created for "The Matrix Resurrections." Plus, watch as "The Office" co-star Brian Baumgartner, who played the lovable, oafish Kevin Malone, rates a variety of chili recipes. And finally, watch a vintage stand-up set from the late Bob Saget back in the early 1980s, years before he became America's dad on "Full House."
VFX Artists React to The Matrix Resurrections
First up, Corridor Crew digs into a few sequences from "The Matrix Resurrections" to break down what works and what doesn't. If you thought something didn't feel quite right with the train chase sequence, they break down why with incredible detail. Plus, they have differing opinions about the expository bullet time sequence featuring Neil Patrick Harris moving at various speeds. Stick around for an examination of scenes from the "Breaking Bad" movie and the second season of "The Witcher."
The Office's Brian Baumgartner Rates Chili
Next, "The Office" has made it perfectly clear that if there's one thing Kevin Malone knows, it's a good chili. The trick is to undercook the onions. Everybody is going to get to know each other in the pot. So Delish brought in actor Brian Baumgartner, who also happens to be a chili aficionado, to taste test some of the most popular chili brands and pick the best of them. Prepare yourself in advance to hear Baumgartner's real voice, which is remarkably different from Kevin's usual slow drawl.
Bob Saget in An Evening at The Improv
Finally, here's a throwback clip from "An Evening at The Improv" featuring some vintage stand-up comedy from the late, great Bob Saget. Yes, that's the one and only Christopher Lee introducing the comedian, being a good host by pointing out the comedian's upcoming guest appearance on the sitcom "The Greatest American Hero" back in 1983, four years before he would star in "Full House." It's not his raunchiest material, but you certainly get a feel for his comedic style.