Star Wars Bits: Temuera Morrison As Captain Rex? The Book Of Boba Fett, Regal Robot, Hot Toys, And More!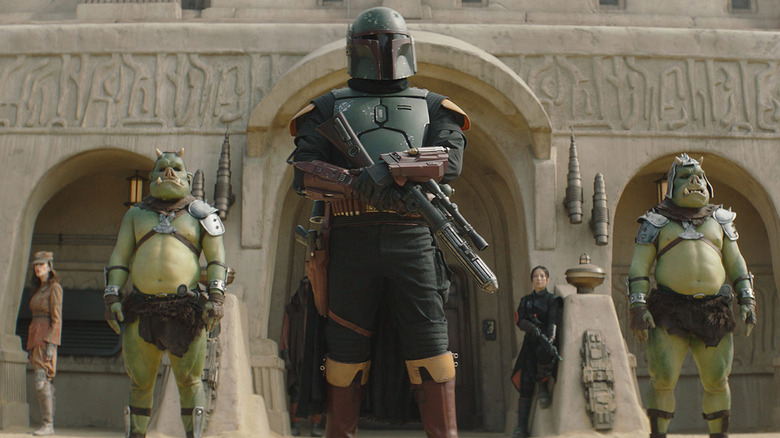 Lucasfilm
We may receive a commission on purchases made from links.
In this edition of Star Wars Bits:
"The Book of Boba Fett" Reviews & Reactions
Marvel's Upcoming "Star Wars" Comics
New "Star Wars" Collectibles
And More!
Temuera Morrison as Captain Rex?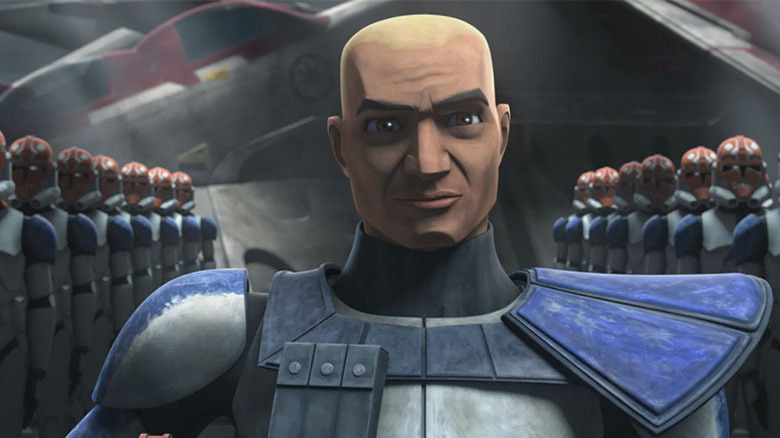 Lucasfilm
Recently, Temuera Morrison was asked by the Washington Post about appearing in other "Star Wars" Disney+ shows, like the upcoming "Obi-Wan Kenobi" series, to which the actor answered:
"Well, there are people — I'm thinking of Captain Rex for one. He looks a little like me. There's Commander Cody. What happened to those guys? There's all those clone armies. That could be something fresh and new and exciting."
Only time will tell if Morrison will portray Rex, Cody, or other clones — like the Clone Force 99 crew from "The Bad Batch" — in live action, but it feels like an inevitability. Rex is very close to Ahsoka Tano, who's set to receive her own Disney+ series, and Cody could absolutely appear in "Obi-Wan Kenobi." If he does, it would be the first time Ewan McGregor, Hayden Christensen, and Temuera Morrison shared the screen since 2005's "Star Wars: Episode III – Revenge of the Sith." 
Marvel's Upcoming Star Wars Comics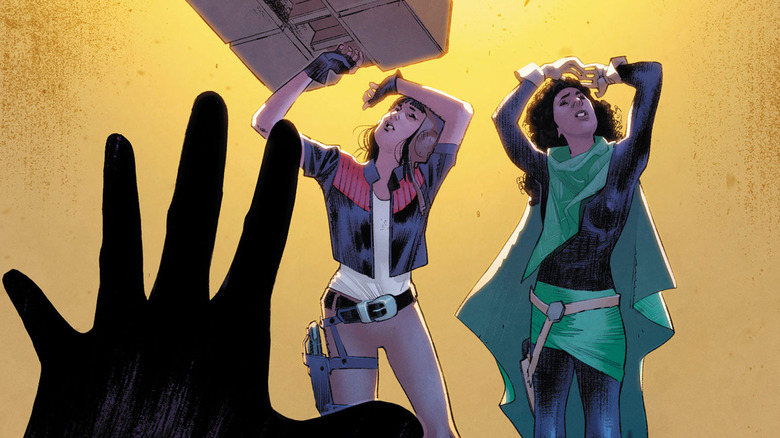 Marvel
In "Star Wars: Doctor Aphra" #18, written by Alyssa Wong and illustrated by Minkyu Jung with a cover by Sara Pichelli, "the rogue archeologist and Sana Starros stumble into yet another macabre masterpiece left behind by her enemy, Kho Phon Farrus." StarWars.com has an exclusive first look at the upcoming issue, which arrives January 19 and is available for pre-order now on ComiXology. There's also an exclusive preview of "The High Republic" #13 from writer Cavan Scott and artist Ario Anindito, with a badass cover by Phil Noto.
The Book of Boba Fett Reviews & Reactions
Above, Nerdist takes us on a tour of the mean streets of Mos Espa with their breakdown and Easter eggs video for Chapter 3 of "The Book of Boba Fett."
On Into the Garbage Chute, Cat and Silver discuss the new episode with special guest Arezou Amin of The Geeky Waffle. 
Over at Star Wars Explained, check out "The Book Report," where Alex and Mollie Damon discuss the latest episode with guest Matt "Lucky" Yates of "Archer."
Our friends Aubree and Corey at The Convor Call react to the latest episode as well!
Mighty Jabba Reviews Regal Robot's Magnets
Nerf LMTD Boba Fett's EE-3 Blaster
Hot Toys Boba Fett (Deluxe Version) Collectible Set
This Week! in Star Wars
And finally, on This Week! in Star Wars, host Kristin Baver gives us the lowdown on all the latest news from that galaxy far, far away.
"This week in Star Wars, we crack open 'The Book of Boba Fett,' check out some exclusive new 'The Mandalorian' concept art from the upcoming 'The Art of The Mandalorian' book, and get ready to draw with the return of Let's Draw Star Wars. Plus, our friends Temuera Morrison and Ming-Na Wen stop by to give us a spoiler-free idea of what's to come in 'The Book of Boba Fett,' streaming exclusively on Disney+."