Will Arnett To Lead All-Star Cast Through Improvised Whodunit In Netflix's Murderville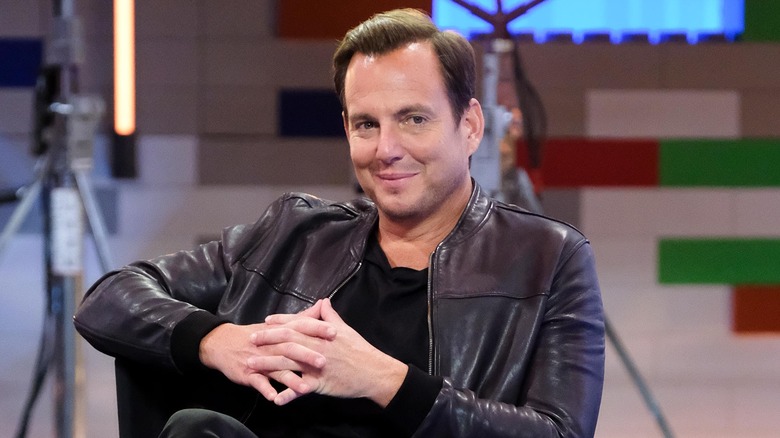 Plan B Entertainment
The colossally underrated BBC3 comedy crime series "Murder in Successville" is getting a stateside adaptation, courtesy of beloved baritone Will Arnett. Working under his Electric Avenue label with Sony Pictures Television, the actor and producer is starring in and presenting "Murderville," a police procedural comedy Arnett pitched as "'Law & Order' without a script."
Andy Brereton and Avril Spary's original series' format entails a celebrity being dropped sight unseen into a crime series with star Tom Davis as DI Desmond Sleet, and the pair are tasked to solve a gruesome fictional crime within the star-studded Successville. There, the entire cast is composed of comedy giants who impersonate famous people at various intensities, like Liam Hourican's brash performance as Chef Gordon Ramsay (regardless of the character he's playing on paper, like a chief inspector). By the end of the episode, the true killer is revealed and the guest star learns whether they made the right call. The series won a BAFTA award.
Arnett's iteration of the series is similar; he plays senior homicide detective Terry Seattle, each celebrity guest will be his partner-in-training, and the duo will hit the beat and bring down the bad guys together. Under showrunner Krister Johnson ("Wet Hot American Summer"), the series has made its way to Netflix, a partnership Arnett must feel right at home with after the "Arrested Development" resurrection and "BoJack Horseman," both featuring Arnett from the streaming giant. The series, offered in a crisp six episodes, drops on February 3.
Midsommer Murders Meets Sin City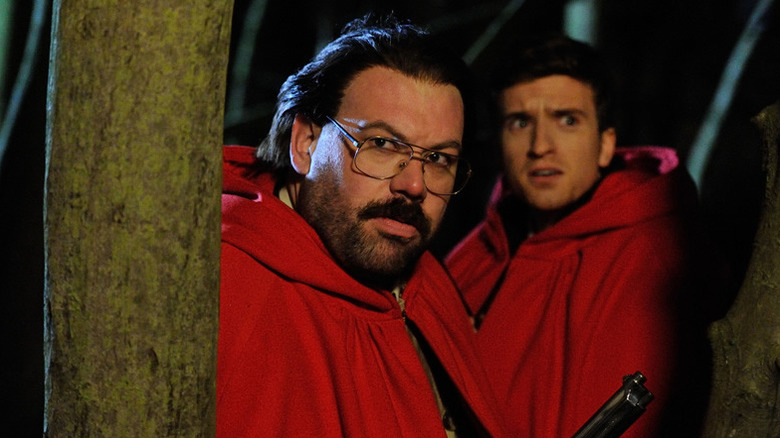 BBC3
Conceptually, the show could be a masterpiece or a disaster. But a glance at the BBC3 series (fellow Yankees can find episodes on YouTube) foretells lightning-in-a-bottle energy that comedic talent like Arnett and Co. have proven track records of handling. The real source of laughter comes from watching everyone involved try to both keep a straight face and to get the rest of the cast to crack with wilder and wilder off-the-cuff dialogue. Despite the lean into improvisation, every episode is loosely scripted by a team of writers eight-strong who know the specifics: victim, perp, suspects. Everything else is off the dome, and the more game a guest star is, the more bonkers the saga will be. Arnett's recurring cast includes Haneefah Wood as Chief Rhonda Jenkins-Seattle, Lilan Bowden as medical examiner Amber Kang, and Philip Smithey plays detective Darren "Daz" Phillips. Guest celebrities include Conan O'Brien, Annie Murphy, Ken Jeong, Kumail Nanjiani, Marshawn Lynch, and Sharon Stone.
Iain K. Morris ("The Inbetweeners") and Brennan Shroff ("Southern Belles") co-direct "Murderville," and the show is executive produced by Arnett, Marc Forman, Jonathan Stern, Peter Principato, Brian Steinberg, Tom Davis (star of the UK original series), Andy Brereton, and James De Frond (creator and director of the UK series, respectively).
"Murderville" lands on the police blotters at Netflix on February 3, 2022.