Every Jane Campion Film, Ranked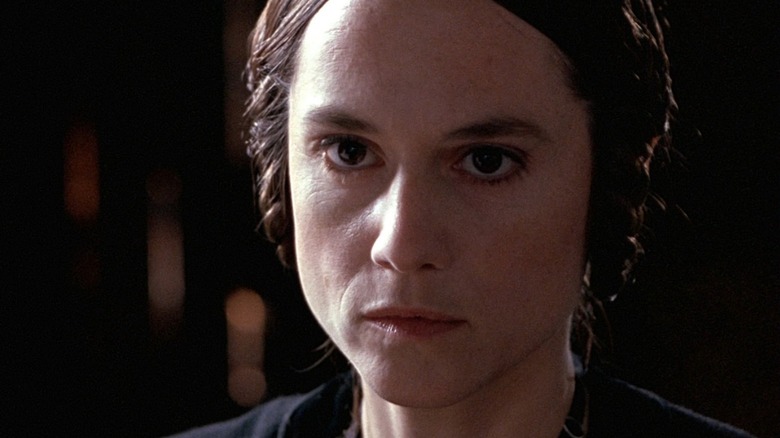 Jan Chapman Productions
New Zealander Jane Campion is one of Hollywood's true iconoclasts. From the beginning of her film career in the 1980s, her work has been critically and internationally acclaimed, receiving such laudable awards as the Cannes Film Festival's prestigious Palme d'Or for "The Piano" (1993), which made her the first woman to ever win the prize. An undoubted trailblazer of cinema, Campion has a broad body of work including historical dramas, romances, adaptations, and thrillers. Yet all of her films tend to examine gender and power through a female perspective with a naturalistic style and feel, anchored by strong performances at the center. 
With the Netflix arrival of Campion's latest film "The Power of the Dog," on Netflix, we've ranked every Jane Campion feature, from worst to best.
8. An Angel at My Table (1990)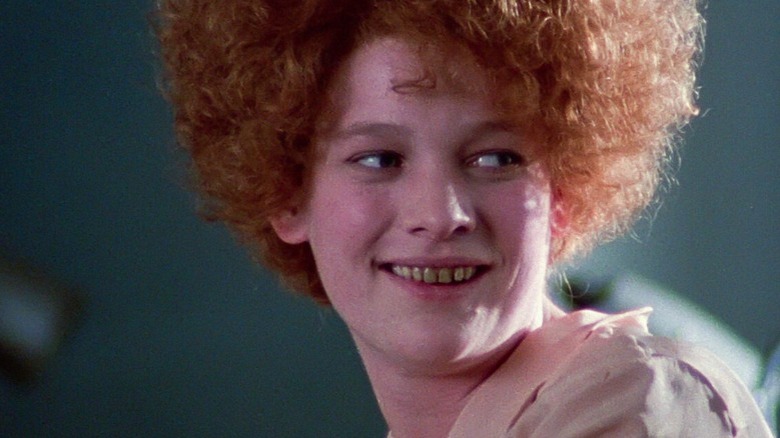 Channel Four Films
Based on the autobiography of the same name, Campion's second feature, "An Angel at My Table" follows the life of acclaimed New Zealand writer Janet Frame. The story follows Janet throughout her life, from a young child growing up in poverty with many siblings and a loving, but abusive father into her teens when she experiences the tragic loss of two sisters and goes off to college. While away from home, Janet is persuaded to go to a mental hospital and misdiagnosed with schizophrenia, despite her talent and promise for writing. Over the course of eight years, she endures numerous shock therapy treatments and moves in and out of various hospitals before finally being released due to the critical reception her first collection of short stories receives. 
Now an adult, Janet (Kerry Fox) has to rediscover herself and how to navigate the world on her own, which she does through the world of writing. Made before biopics were their own rote genre, Campion avoids many of the trappings and conventions of standard biographies, largely due to her unique style and storytelling abilities. As with many of her other films, Campion makes you care deeply about her subject as a person outside of Frame's notoriety. "An Angel at My Table" doesn't feel as daring as some of Campion's other films, but it's still imbued with Campion's trademark empathy and closeness to her subject.
7. Holy Smoke (1999)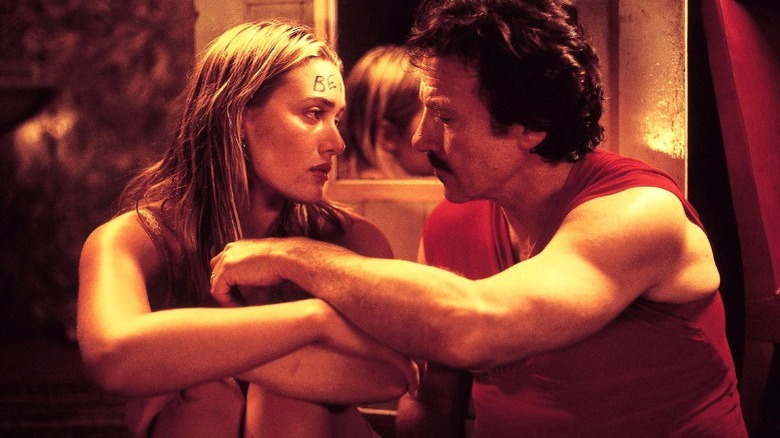 Miramax
Campion's take on feminism and sexism through the lens of cults and religious fanaticism, "Holy Smoke" is a puzzling and unique bit of filmmaking. The film follows Ruth (Kate Winslet), a young woman who falls under the spell of a guru in India. Her horrified parents unload their wallets on a renowned American "exiter" named PJ (Harvey Keitel) who guarantees she'll be back to normal after three days alone with him in the desert. However, Ruth and PJ quickly find themselves at odds, as Ruth's path to enlightenment is challenged and reborn anew and PJ is surprisingly charmed at her commitment to her beliefs. 
Yet while PJ tries to insist he knows what is and isn't true, Ruth still fights back, leading to a tornado of sexual chemistry between them. By the film's end, it's unclear which of them had the ultimate persuasive power over the other as they each end up questioning their own beliefs. "Holy Smoke" is a film with a lot to say, leaving the viewer overwhelmed with thoughts and ideas and unsure of what to make of them. As uneven as it may be, it is still an enthralling and gripping story, grounded by Winslet and Keitel's chemistry and performances and Campion's many intriguing ideas.
6. The Portrait of a Lady (1996)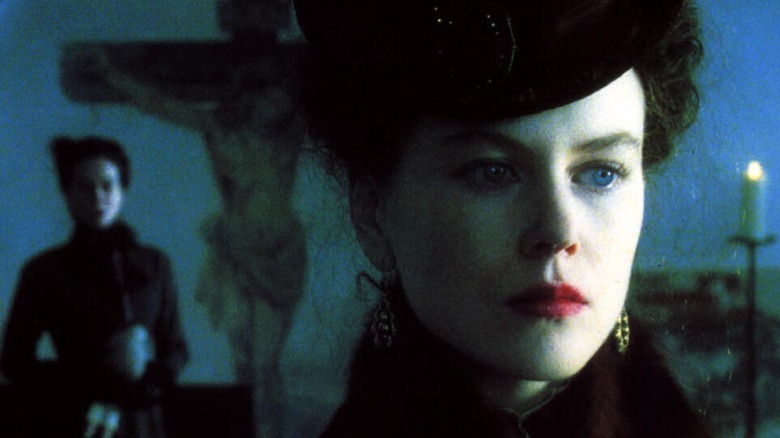 Propaganda Films
Campion's adaptation of the Henry James's novel of the same name stars Nicole Kidman as Isabel Archer, an idealistic, but naïve, young American woman who is left a good sum of her uncle's fortune thanks to her cousin, Ralph (Martin Donovan), who is secretly in love with her. With her pockets full and plenty of proposals already refused, Isabel heads to Europe to discover herself. There, she makes friends with the mysterious and cunning Madame Merle (Barbara Hershey) who introduces her to Gilbert Osmond (John Malkovich). 
Isabel is drawn to Osmond for his love of art and seductive demeanor and soon accepts his proposal, despite the warning from Ralph that Osmond is not worth of Isabel's affections. Ralph is soon proven correct when Isabel finds herself trapped in a dangerous marriage, along with Osmond's daughter who is kept as a prisoner in her own home. When Isabel finally realizes what her choices mean, and who she truly loves, it is nearly too late. Campion directs a sundry of thoughtful and remarkable performances in the film, including Hershey who earned an Oscar nomination for her role. However, the film ultimately needs more of Campion's trademark style and flare to keep it from being a rote historical drama.
5. Sweetie (1989)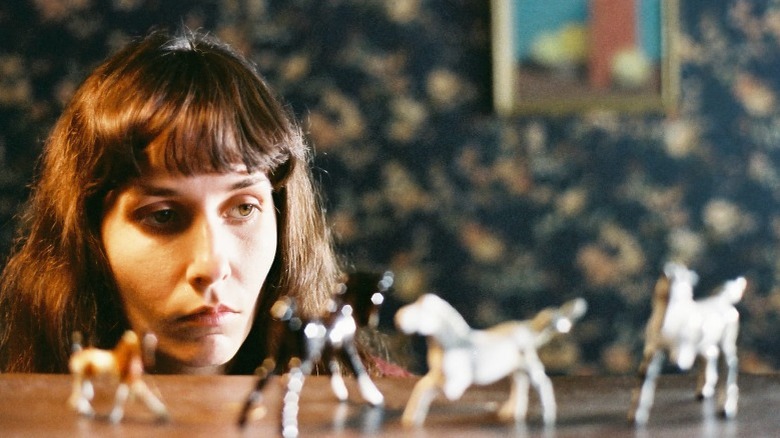 Arenafilm
Campion's first feature debut, "Sweetie," is an intimate and peculiar film that demands further exploration and viewings. The story follows Kay (Karen Colston), a quiet and insular woman whose life changes when she has her fortune told. As the woman reads her tea leaves, she predicts Kay's true love lies with a man who has a question mark on his face. Kay then meets Louis (Tom Lycos) who has a curl of hair and mole that look like a question mark, leading her to be spontaneous for the first time in her life and share with him her belief that they're destined to be together, despite the fact that he is recently engaged. 
The two embark on a passionate affair, but it soon takes a turn when Kay's mentally ill sister Dawn (Geneviève Lemon), otherwise known as Sweetie, arrives unexpectedly at their home. Kay's parents also become involved when her father, separated from her mother for coddling Sweetie too much, shows up on her doorstep. As Kay struggles to deal with her family's toxic behavior, she has to reconcile the ways in which she has neglected her own wellbeing and happiness. As a debut feature, "Sweetie" displays Campion's early style and storytelling abilities. Like many of her later films, "Sweetie" is at turns funny, unsettling, gripping, and challenging, a heartbreaking family drama and gem of a love story all at once.
4. In the Cut (2003)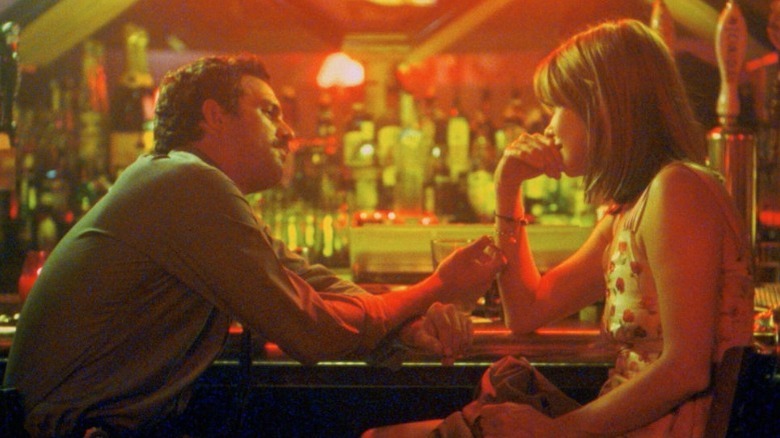 Screen Gems
One of Campion's lesser-known and lesser acclaimed films, "In the Cut" is a psychosexual thriller based on the novel of the same name by Susanna Moore. The film follows Frannie (Meg Ryan), an introspective English teacher by day and collector of words and slang by night. One afternoon she witnesses something she'll never forget: A sexual act in the shadows between a woman and a man with a tattoo on his wrist. Her world grows darker when a woman is murdered in her neighborhood and the young Detective Malloy (Mark Ruffalo), full of machismo, arrives on her doorstep to ask her questions. Making Frannie all the more curious and wary — Malloy has a tattoo matching the one she saw in the bar. 
At the urging of her more flirtatious and outgoing sister (Jennifer Jason Leigh), Frannie goes on a date with Malloy, and despite his off-putting bravado, the two hit it off, embarking on a steamy affair. As more women are murdered, and the killer seems to be getting closer to her, Frannie grows more suspicious that Malloy himself may be the suspect, even as she's unable to resist him. Much like "Holy Smoke," "In the Cut" has an "unsettling" but nonetheless intriguing romance at its center and gives Ryan an opportunity to shine with new dimensions like never before. Most notably, with Campion's incisive perspective, "In the Cut" is a story about the power of finding and saving oneself, all amidst an enthralling and terrifying thriller.
3. Bright Star (2009)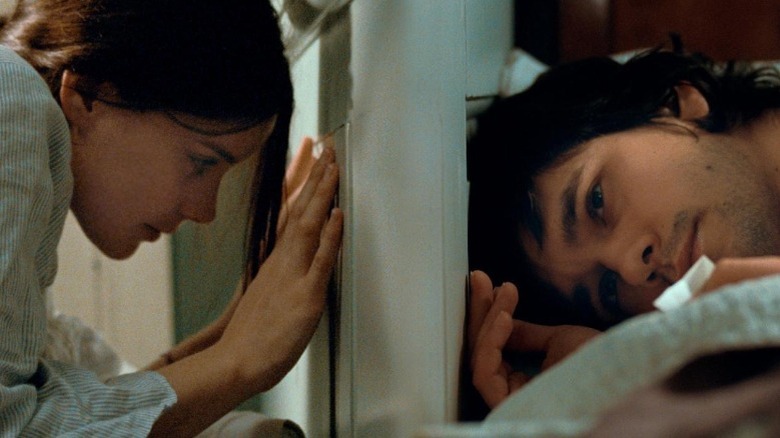 Jan Chapman Films
Easily Campion's most straightforward and digestible film, "Bright Star" is also one of her most beautiful. The film chronicles the three-year romance between John Keats and Fanny Brawne in the final years of the young poet's life. John (Ben Whishaw) is quite literally a starving artist, grappling with the love of his art and the ability to survive. Fanny (Abbie Cornish) is the eldest child of the Brawne family, a kind older sister who loves fashion and making her own clothes. The two meet through a mutual acquaintance, Mr. Brown (Paul Schneider), John's friend and the Brawnes' housemate. 
While Fanny finds Mr. Brown rude, he's a close friend and writing partner of John. As John and Fanny form a close friendship, Mr. Brown works to obstruct their relationship, believing Fanny is not worthy of John's attention. Also standing in the way is Fanny's mother (Kerry Fox) who believes John's lack of money makes him a poor marriage prospect. However, John and Fanny overpower them both, carrying on a proper but deep and abiding love affair that lasts until the end of his life. While the film's plot is far from surprising, the way the story unfolds focuses on the intimate moments between John and Fanny, one that Campion imbues with the full poetry of Keats's words. "Bright Star" is deeply felt and romantic, emphasized by Campion's photography of lush and beautiful countryside and the poetic language of Keats himself.
2. The Power of the Dog (2021)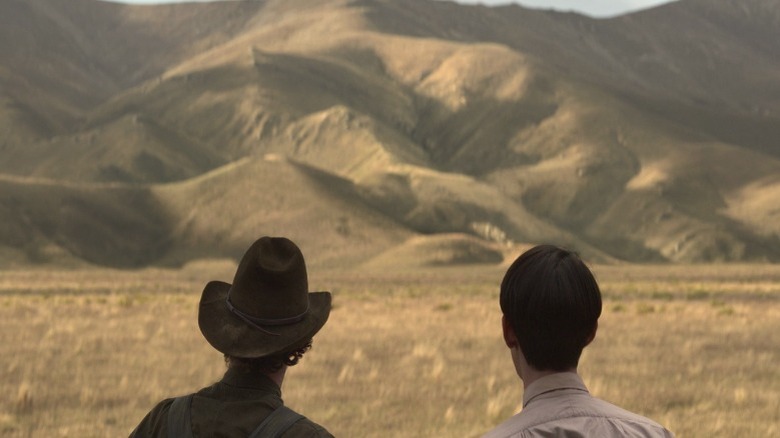 BBC Films
Campion's first feature in over a decade is also her first debut with the streaming giant, Netflix, making her work newly accessible to a wide audience. Adapted from the novel by Thomas Savage, "The Power of the Dog" follows two brothers, Phil (Benedict Cumberbatch) and George (Jesse Plemons), who live and work on a massive Montana ranch in 1925. Phil is callous, cruel, and brutally smart, leading the physical labor on the ranch, while George is kind, soft, and working with the other aspects of the business. The two brothers live alone, sharing the same bed they had as boys, until George marries a widow, Rose (Kirsten Dunst), and brings her and her son Peter (Kodi Smit-McPhee) home to live with them. 
Rose is terrified of Phil, lapsing into a deep state of alcoholism and forcing Peter to intervene and protect his mother while George is away on business. Yet as Phil gets to know Peter, he sees something in the teenager and begins to take him under his wing, as his mentor, Bronco Henry, once did for him. As Phil's hard edges begin to soften, a series of events unfold that will change the ranch forever. Campion is at her best when she can ratchet up the tension, leaving the viewer uneasy and full of doubt and questions. Through Campion's lens, Cumberbatch's Phil somehow manages to be utterly repulsive and empathetic, a man battling his own ego, demons, and notions of masculinity. All of these forces are set against a beautifully eerie score and landscape, making for a haunting and lasting film.
1. The Piano (1993)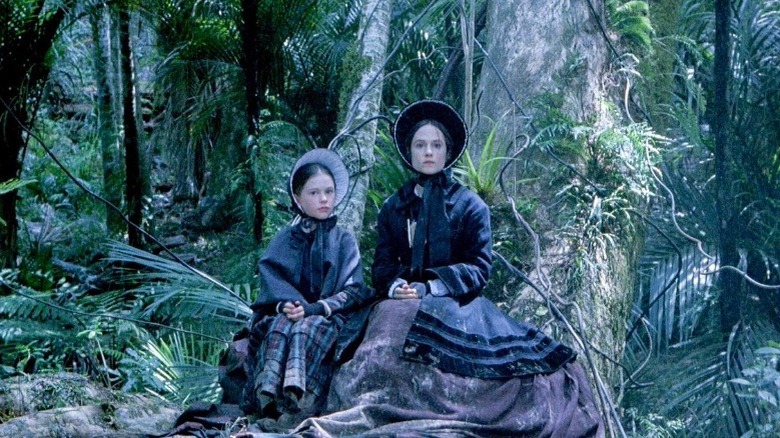 Jan Chapman Productions
Campion's most acclaimed and perhaps best-known film, "The Piano," follows Ada (Holly Hunter) a mute Scottish woman who is married off to a man in far off mid-1800s New Zealand. Ada arrives with her young daughter (Anna Paquin) and beloved piano to a hostile and strange environment full of people who don't understand her. While Ada doesn't speak, she communicates with her piano through music. However, her new husband Alisdair (Sam Neill), a seemingly kind but stiff man, sees her as cold and unfeeling and forces her to leave the piano on the shore where she arrives. Ada quickly asks his friend and neighbor Mr. Baines (Harvey Keitel) to take her back to the beach so she can play the piano again. 
Moved by her connection to the music, Baines makes a trade with Alisdair, offering some of his land for the piano and suggesting Ada offer him lessons. While Ada is tentative at first, the lessons soon bloom into something deeper and more sensual between them. When Alisdair learns of their affair, the story shifts at a rapid pace as the stakes skyrocket and Ada risks losing everything, including her beloved piano, in order to gain a new piece of herself she thought she would never find again. "The Piano" is a harrowing and beautiful film, anchored by Hunter's incredible, silent performance. Guided by the score and the camera, viewers are taken on a journey through Ada's mind and spirit, one they won't soon forget. It's easy to see why this film put Campion on the map in a big way, earning her a best original screenplay Oscar and Hunter and Paquin their own Oscar statues for acting.