The Morning Watch: The Best Of Bob Saget On Full House, Ghostbusters: Afterlife's Costume Close-Up & More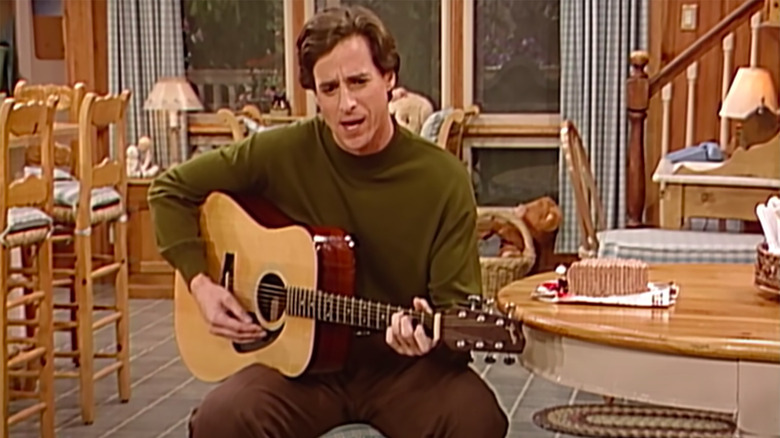 Warner Bros. Television
(The Morning Watch is a recurring feature that highlights a handful of noteworthy videos from around the web. They could be video essays, fan-made productions, featurettes, short films, hilarious sketches, or just anything that has to do with our favorite movies and TV shows.)
In this edition, in honor of the late Bob Saget, watch some of the best moments featuring his character Danny Tanner on the beloved family sitcom "Full House." Plus, watch as Adam Savage takes a close look at the costumes from "Ghostbusters: Afterlife." And finally, find out how to make the delicious arepas con queso from "Encanto," but without any of the magic healing powers from the movie.
The Best of Danny Tanner on Full House
First up, over the weekend we suddenly lost comedian and sitcom star Bob Saget. Despite being known as one of the raunchiest comedians on the stand-up scene, most people knew him as America's dad, Danny Tanner, from the ABC sitcom "Full House." In honor o the late comedian, Warner Bros. Television rounded up some of his character's best moments from across the show's charmingly cheesy eight seasons.
Close-Up on the Ghostbusters: Afterlife Costumes
Next, Adam Savage and the Tested crew continue their video series from behind the scenes of "Ghostbusters: Afterlife" with a look at the costumes from the sci-fi comedy sequel. Find out what costume designer Danny Glicker has to say about the meticulous process of recreating the original uniforms from "Ghostbusters," from the right fabric to weathering in order to show age and even the embroidery of the iconic Ghostbusters logo patch.
Binging with Babish Makes Encanto's Arepas Con Queso
Finally, Binging with Babish is back with another tasty recipe inspired by the movies. This time, he's cooking up some comfort food in the form of the arepas con queso from Disney's animated musical "Encanto." All it takes is some masarepa and cheese, and you've got yourself a tasty snack or a simple meal, and it won't take you long either, because this is the shortest-ever episode of the cooking series.