Hulu Comedy Series Reboot Is Officially Happening And Judy Greer Has Joined The Cast
Hulu has ordered a new original scripted series, and in an extra-meta turn of events, it's called "Reboot." We've learned via press release that the series, which we first heard about back in August, is also adding prolific actress Judy Greer to the cast.
Greer will join Keegan-Michael Key and Johnny Knoxville in the comedy series, which follows — no joke — the cast of an early 2000s sitcom that's forced to reunite when Hulu orders a reboot of the show. To be clear, "Reboot" isn't a Hulu reboot, but a Hulu show about a fake Hulu reboot. The cast has some issues to work out and must do so against the backdrop of the ever-changing landscape of the television industry.
"Reboot" previously had Lesley Bibb attached in the role of Bree, but the latest announcement states that Greer will replace her. All signs indicate that the series has taken up Super Yaki's call to action and made the perpetually underrated Greer the lead. Bree is described in the official synopsis as "a small-town pageant girl who always dreamed of being an actress and a princess" and became both. Meanwhile, Key plays a resentful Yale-trained actor, while Knoxville is a foul-mouthed stand-up comic returning to his only sitcom role. It's easy to see how these three may not get along.
Let's Get Meta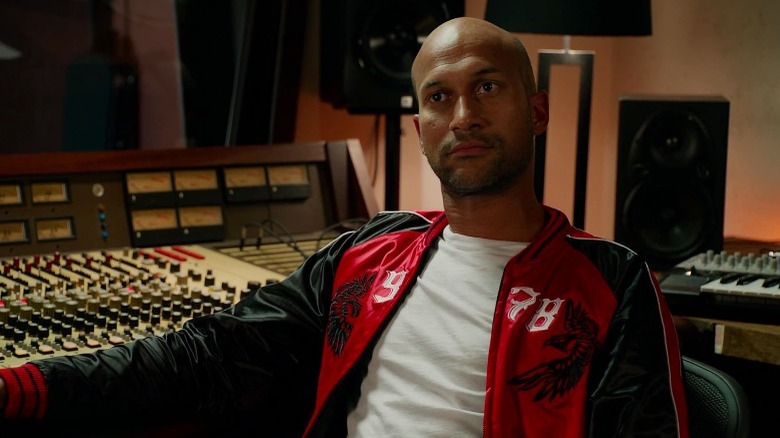 Universal Picture
The sitcom is the latest project from "Modern Family" creator Steve Levitan, who will executive produce. Jordan Helman, the network's Head of Scripted Content, expressed excitement about the project in a statement, saying:
"Steve's incredible track record speaks for itself. 'Modern Family' was brilliant and massively appealing, making millions upon millions of viewers laugh week-after-week and quickly becoming a global sensation. We're honored that Hulu will be home to Steve's return to television with 'Reboot' and given our slate of successful comedies such as 'Only Murders in the Building,' 'Pen15,' 'Ramy' and more, we know our viewers will devour this hilariously meta satire."
20th Television President Karey Burke echoed the sentiment, saying the idea for "Reboot" is "as hilarious as it is timely" and praising the cast, which will also include "Crazy Ex-Girlfriend" alum Rachel Bloom, Calum Worthy, and Krista Marie Yu. For his part, Levitan calls the series his "love letter to sitcoms and, if I'm being honest, much-needed therapy."
There are plenty of reasons to get excited for "Reboot," from the dynamic cast to the potential goldmine of Hollywood satire. I'm especially intrigued by the fact that the cast includes three people who have been on the other side of the camera; Knoxville, Key, and Bloom have all co-created TV shows of their own, and have no doubt gained insight into the wild behind-the-scenes process along the way. 
Hopefully, they leave it all on the field (or set, rather) with "Reboot." We can't wait to see it.