Star Wars Bits: The High Republic, Knights Of The Old Republic, The Book Of Boba Fett, And More!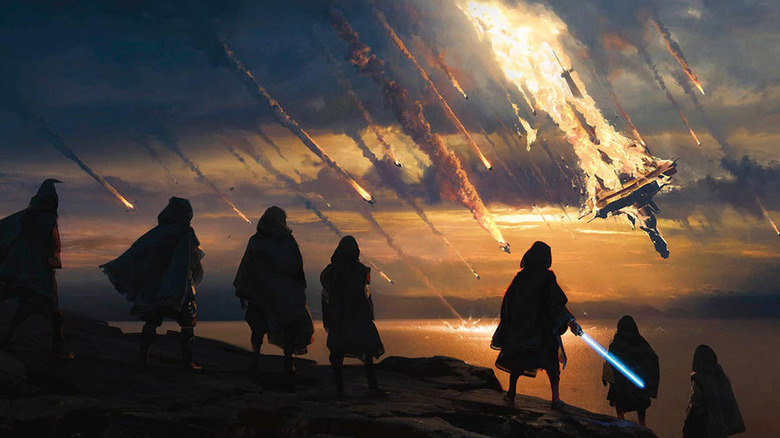 Del Rey
In this edition of Star Wars Bits:
The Next Phase of "Star Wars: The High Republic"
"Knights of the Old Republic" Remake Updates
Marvel's Upcoming "Star Wars" Comics
And More!
The Next Phase of Star Wars: The High Republic
In the above special episode of "Star Wars: The High Republic Show," host Krystina Arielle celebrates the one-year anniversary of "The High Republic" with special guests, including all five original "High Republic" authors, and some exciting details about second phase of "The High Republic."
Phase II of "Star Wars: The High Republic" will be called "Quest of the Jedi" and takes place 150 years before the events of Phase I's "Light of the Jedi" (and 350 years before the events of "The Phantom Menace"). Phase II arrives in October 2022 with new stories by Zoraida Córdova, George Mann, Lydia Kang, and Tessa Gratton. 
Córdova previously wrote stories for the "From a Certain Point of View" books plus the Galaxy's Edge novel "A Crash of Fate," while Mann wrote "Star Wars: Myths and Fables" as well as the High Republic story "Showdown at the Fair."  Lydia Kang wrote a short story for "From a Certain Point of View: The Empire Strikes Back," which focused on medical droid 2-1B. Tessa Gratton isn't a published "Star Wars" author yet, but she is currently working on the upcoming "Stories of Jedi and Sith" anthology.
Cavan Scott will be writing a new series for Marvel Comics, while Daniel José Older will be writing a series for Dark Horse Comics. Charles Soule will also be writing an origin story for Jedi Porter Engle, revealing how he became known as the Blade of Bardotta. Another announcement is that Justina Ireland's novel "Star Wars: The High Republic – Mission to Disaster" will include several connections to The High Republic Phase II when it releases on March 1, 2022, but exactly what those connections are is unclear. 
Check out the video above for more information about Phase II of "Star Wars: The High Republic" or visit StarWars.com.
Star Wars: Knights Of The Old Republic Remake Updates
Last September, it was announced that Aspyr Media is developing a remake of "Star Wars: Knights of the Old Republic," BioWare's classic 2003 video game. Aspyr has even hired some former BioWare staff to assist with the remake's development, including developers who worked on the original RPG and its successor, the 2011 MMO "Star Wars: The Old Republic."
YouTuber MrMattyPlays recently posted the above video which recaps everything that's been announced about the game in addition to a few possible scoops of his own. According to Matty, Aspyr is looking to overhaul the original game's combat system so it resembles that action-RPG like "God of War" (2018) and "Nioh 2" (2020) for inspiration. Aspyr has decided to re-record the game's soundtrack, though we don't know if this means the soundtrack will include new material or if it will just be a note-for note re-recording of the original compositions.
Matty's sources also claim that swoop racing and Pazaak, two minigames from the original title, will return as well. Finally, Matty reports that the remake will feature some kind of new content — new side quests, new characters — but no specifics yet. While Matty has been correct with some of his previous claims about the remake, these scoops aren't confirmed and should be considered rumors until we hear more from Aspyr and Lucasfilm Games. 
Star Wars Jedi: Fallen Order Is Free on Prime Gaming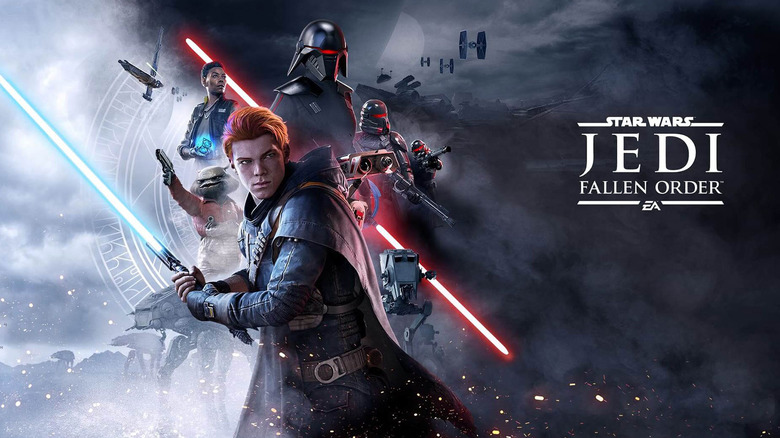 Electronic Arts
Speaking of video games, "Star Wars Jedi: Fallen Order" is featured as one of Prime Gaming's free games for January. The offer is available for PC gamers on Origin through February 7. All you need to do is head to Prime Gaming with an Amazon Prime account, get the code, and redeem it through Origin!
Published by EA and developed by Respawn Entertainment, 2019's "Star Wars Jedi: Fallen Order" is a third-person action-adventure game that follows Cal Kestis, a Padawan who survived the events of "Star Wars: Episode III – Revenge of the Sith." For more information about the game, check out StarWars.com.
Marvel's Upcoming Star Wars Comics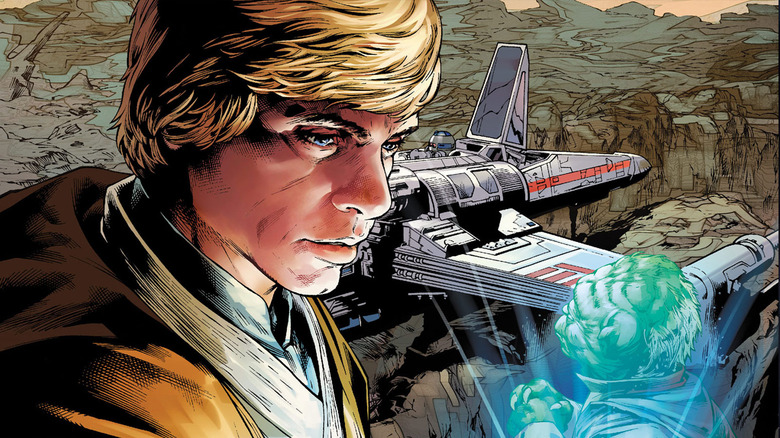 Marvel
In "Star Wars" #20, written by Charles Soule and illustrated by Marco Castiello with a cover by Carlo Pagulayan, Luke Skywalker encounters a mystery man who may be after some of the same knowledge he seeks. StarWars.com has an exclusive first look at the upcoming issue, which arrives January 12 and is available for pre-order now on ComiXology.
You can also check out all Marvel's January "Star Wars" releases, including "Star Wars: Halcyon Legacy" #1, "Star Wars: The High Republic — Trail of Shadows" #4, "Star Wars: The High Republic" #13, "Star Wars: Crimson Reign" #2, "Star Wars: Doctor Aphra" #18, "Star Wars: Bounty Hunters" #20, and "Star Wars: Darth Vader" #21.
The Book of Boba Fett Easter Eggs
Dan Casey over at Nerdist has a great new video breaking down "Chapter 2: The Tribes of Tatooine," the latest episode of "The Book of Boba Fett," and highlights some fun Easter eggs that can be found in the Steph Green-directed episode. Looking for more? Check out Star Wars Explained!
The Convor Call Reacts to The Book of Boba Fett
Speaking of "The Book of Boba Fett," our friends Corey and Aubree at The Convor Call have a video reacting to the show's latest episode.
Stormtrooper Commander Figure From Hot Toys
Justin's Collection has an unboxing and review of the Stormtrooper Commander ("The Mandalorian") sixth scale figure by Hot Toys.
Ah, New Acquisitions!
YouTuber Mighty Jabba's Collection introduces us to some awesome new additions to his massive collection dedicated to everyone's favorite gluttonous gangsters, Jabba the Hutt.