Blacklight: Release Date, Cast, And More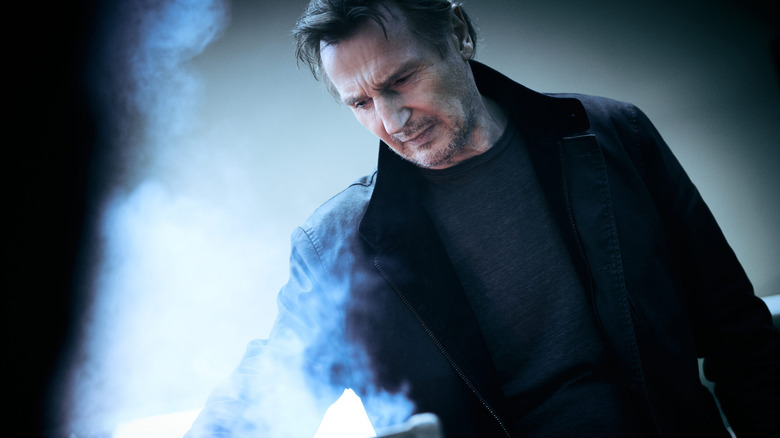 Briarcliff Entertainment
(Welcome to ...And More, our no-frills, zero B.S. guide to when and where you can watch upcoming movies and shows, and everything else you could possibly stand to know.)
Liam Neeson has been in his fair share of acclaimed movies, from "Schindler's List" to "Love Actually." Not to mention "Batman Begins." But in 2008, in his mid-50s, Neeson underwent one hell of a career transformation with the release of "Taken," a wildly popular action movie that would go on to redefine his career. Now, Neeson is back with another new cinematic action adventure this year in the form of "Blacklight," which is due in theaters just in time for Valentine's Day. For those who love the brand of action Neeson sells, we're here to give you all of the need-to-know information for this one ahead of tis release.
Here is everything you need to know about "Blacklight."
Blacklight Release Date and Where You Can Watch It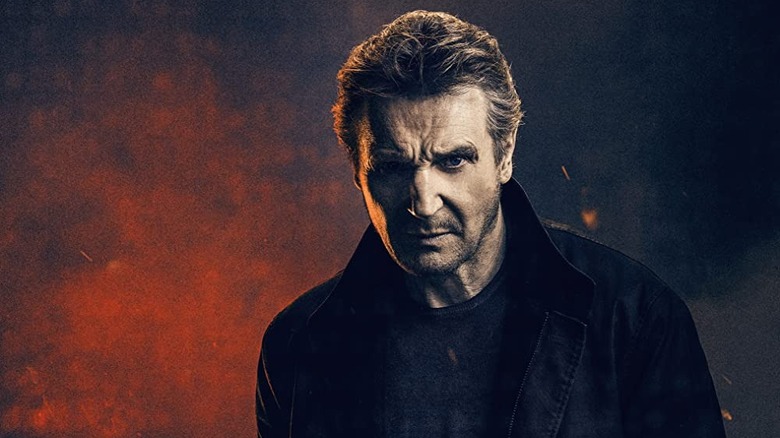 Briarcliff Entertainment
"Blacklight" is set to hit theaters on Friday, February 11, 2022. The movie will be released exclusively in theaters, at least at first, so those who wish to see the action flick will need to head to a theater to do so. No streaming plans have been revealed as of yet, but it will likely make its way to VOD somewhere between 30 and 45 days after its initial release.
What Is Blacklight?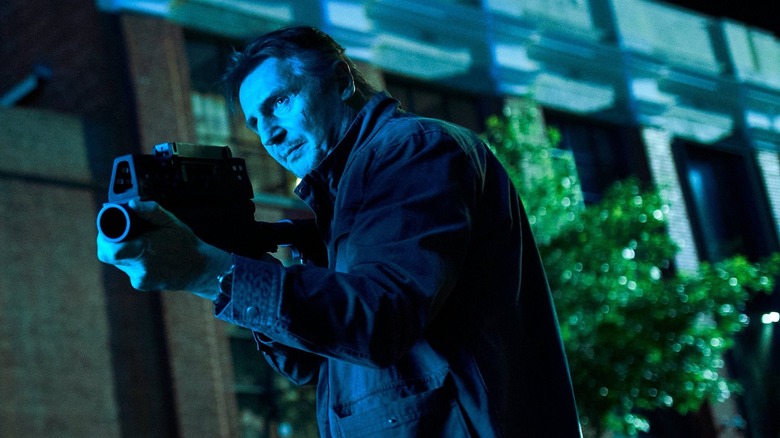 Briarcliff Entertainment
This is a brand new action/thriller and, for what it's worth, an original one. Or, at the very least, it isn't based on a pre-existing franchise or some other form of intellectual property. While it may look to carry some familiar beats seen in action flicks for some time, it is not a remake or retread of a specific work. It is a new thing. That, it itself, is a relative rarity these days. Aside from that, it is the latest entry in a series of action films that have defined the second half of Liam Neeson's career, making for one of the most intriguing reinventions of a brilliant acting career perhaps ever.
Blacklight Director, Crew, and More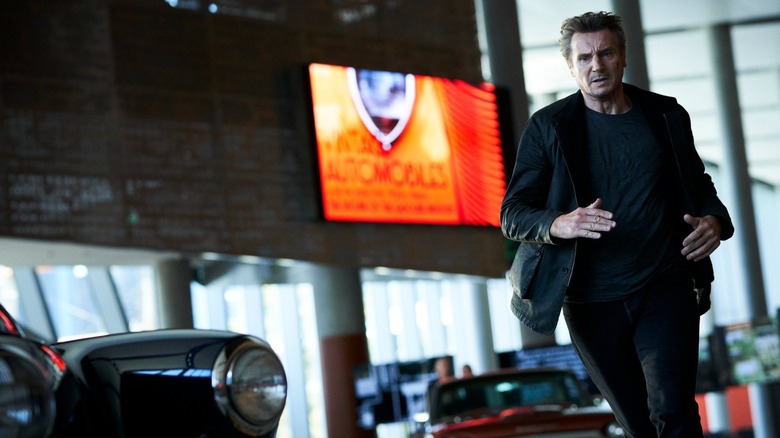 Briarcliff Entertainment
Mark Williams ("Honest Thief") is in the director's chair for this one. Williams also co-wrote the screenplay alongside Nick May and Brandon Reavis, who are both making their feature screenwriting debut here. Williams is also producing alongside Tom Ortenberg, Myles Nestel, Coco Ma, and Alevé Loh. Zhe Chen, Lisa Wilson, Craig Chapman, James Michael Cummings, Craig McMahon, Paul Saleba, and Ortenberg are on board as executive producers.
Blacklight Cast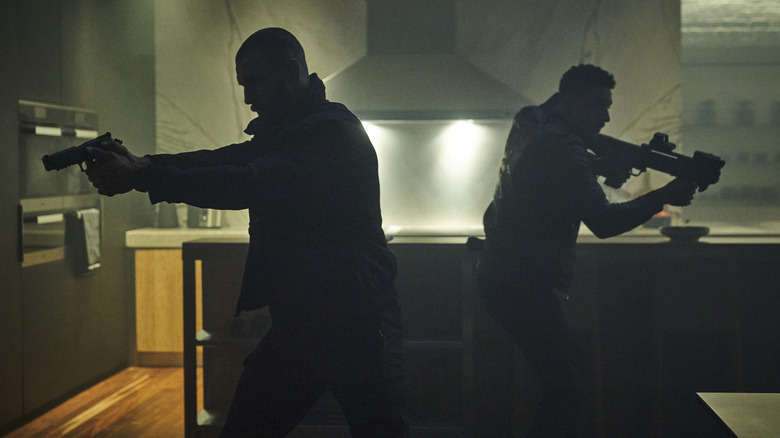 Briarcliff Entertainment
As mentioned, the cast is headlined by Liam Neeson, who stars as a man named Travis Block. An action movie name if there ever were one. Aidan Quinn ("Legends of the Fall"), Taylor John Smith ("Shadow in the Cloud"), Claire van der Boom ("The Square"), and Emmy Raver-Lampman ("The Umbrella Academy").
Blacklight Trailer and Synopsis
The studio has released a trailer for "Blacklight," which we've included above for you to check out. It appears to be a good overview and will clue you into whether or not this is something you are interested in checking out. To add a little more context, we've included the movie's official synopsis, which you can read below.
Trust, identity, and the danger of unchecked power push a covert operative to the edge in director Mark Williams' intense action thriller Blacklight. Travis Block (Neeson) lives and fights in the shadows. A freelance government "fixer," Block is a dangerous man whose assignments have included extracting agents out of deep-cover situations. When Block discovers a shadowy program called Operation Unity is striking down ordinary citizens for reasons known only to Block's boss, FBI chief Robinson (Quinn), he enlists the help of a journalist (Raver-Lampman), but his past and present collide when his daughter and granddaughter are threatened. Now Block needs to rescue the people he loves and expose the truth for a shot at redemption. Nothing and no one is safe when secrets are hidden in Blacklight.