Clips Round-Up: Bruce Willis Under Siege, Frank Grillo Shattered & Mickey Rourke Goes Commando [Exclusive]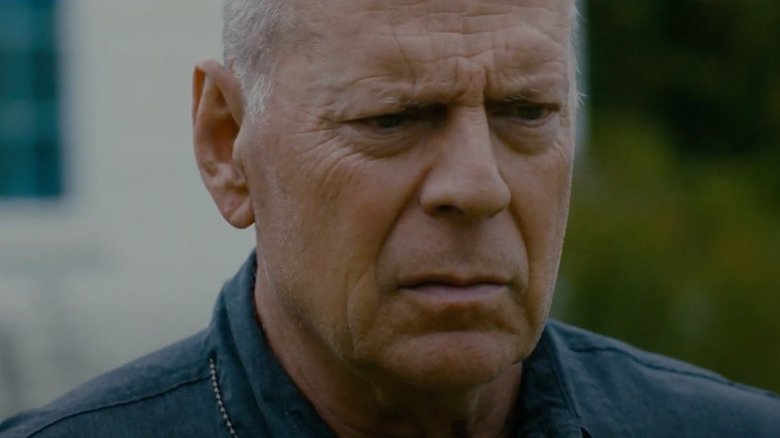 Vertical Entertainment
(Welcome to SlashClips, a series where we bring you exclusive clips from hot new Digital, Blu-ray and theatrical releases you won't see anywhere else!)
In this edition:
American Siege
Shattered
The Commando
American Siege
First up is a clip from the latest Bruce Willis joint titled "American Siege," which features the "Die Hard" legend alongside Timothy V. Murphy, Rob Gough, Anna Hindman, Johann Urb, Cullen G. Chambers, and Trevor Gretzky. The film arrives in theaters and on demand January 7, 2022. 
Here is the official synopsis: 
"Washed-up Sheriff Ben Watts (Bruce Willis) guards the secrets of the wealthy residents of a small Georgia town. When three outlaws take a prominent town doctor hostage in search of a missing woman, Sheriff Watts is called in to handle the situation before the FBI arrives. In a race against time, mayor Charles Routledge (Timothy V. Murphy) pressures Sheriff Watts to launch an assault on the hostage-takers and to eliminate all witnesses. When the Sheriff realizes he may be a pawn in a larger scheme, he must carve a bloody warpath to expose the truth behind the town's dark secrets."
Shattered
Our next clip features another action fixture, Frank Grillo of MCU fame. "Shattered" also features John Malkovich ("RED"), Cameron Monaghan ("Shameless"), Sasha Luss ("Anna"), and Lilly Krug ("Every Breath You Take"). The film is directed by Luis Prieto ("Kidnap") and was written by David Loughery ("Fatale"), arriving in select theaters and on demand January 14, 2022, followed by a Blu-ray and DVD release on February 22, 2022.
Here is the official synopsis:
"In the tradition of Fatal Attraction and Basic Instinct comes this dazzling action thriller starring Academy Award Nominee John Malkovich ('RED') and Frank Grillo ('Avengers: Endgame'). As lonely tech millionaire Chris (Cameron Monaghan, 'Shameless') encounters charming, sexy Sky (Lilly Krug), passion grows between them. And when he's injured, she quickly steps in as his nurse. But Sky's odd behavior makes Chris suspect that she has more sinister intentions, especially when Sky's roommate is found dead from mysterious causes."
The Commando
The great Michael Jai White ("Black Dynamite," "The Dark Knight") goes head-to-head with Mickey Rourke ("Iron Man 2," "The Wrestler) in this exclusive clip from "The Commando." The film also features Jeff Fahey, Aris Mejias, Gianni Capaldi and Donald "Cowboy" Cerrone, landing in theaters and on demand January 7, 2022.
Here is the official synopsis:
"In this edge-of-your-seat crime thriller starring Michael Jai White and Mickey Rourke, an elite DEA agent (White) returns home after a failed mission when his family makes an unexpected discovery in their house – a stash of money worth $3 million. They soon face the danger and threat of a newly released criminal (Rourke) and his crew who will do whatever it takes to retrieve the money – including kidnap the agent's daughters. Stakes are high and lives are at risk in this head-to-head battle as the agent stops at nothing to protect his family against the money-hungry criminals."