The Beatles: Get Back Gets Special Theatrical Release Exclusively In IMAX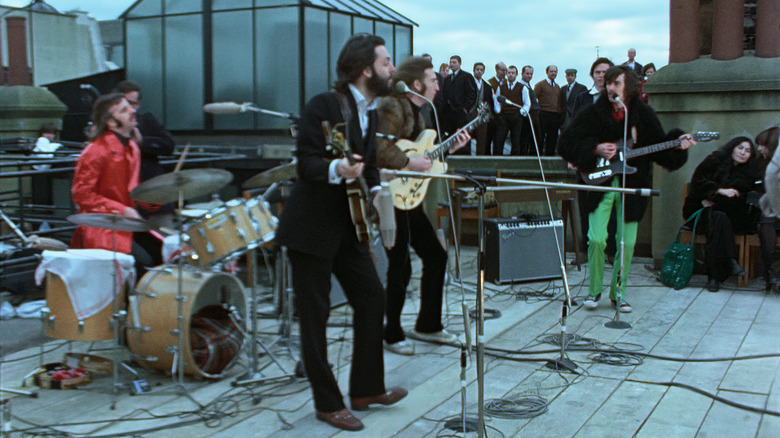 Disney+
Well, we knew "Spider-Man" couldn't hog all the IMAX screens forever, but it's a huge surprise that it's The Beatles who are coming for their big, big screen appearance when ol' web-head is done with his run.
By now, you will have potentially seen the entire 8+ hour run of Peter Jackson's "Get Back" on Disney+. But should your home theater set up not be up to snuff you have a new option, and that's to head to your local IMAX theater on January 30, 2022. You won't get all 8 hours, but you will get a 60-minute chunk that focuses solely on the rooftop performance which serves as the series climax and also happens to be the band's last live performance before they broke up.
Not only do you get 60 minutes of some of the best musicians ever to hold instruments performing back-to-back bangers, but you'll also get a bonus Q&A with filmmaker Peter Jackson as a little treat.
The Beatles Are Getting The True IMAX Treatment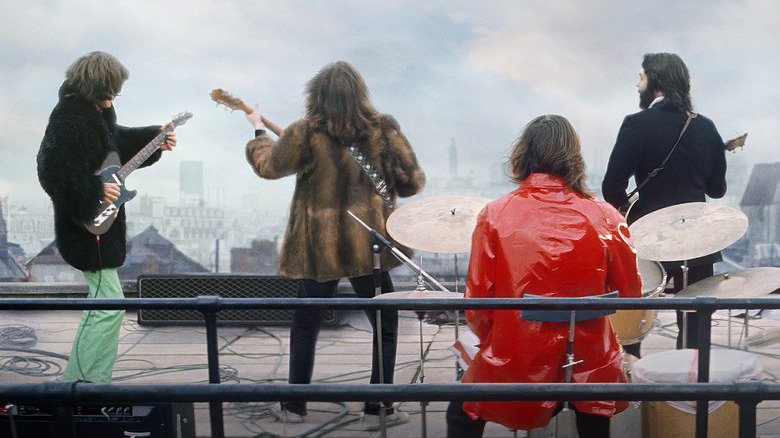 Disney+
This won't just be the last hour of "Get Back" projected, by the way. It's been specifically optimized for IMAX screens and speakers using the company's proprietary IMAX DMR technology. Based on what I've seen on the website, it looks like most locations that are getting "The Beatles: Get Back — The Rooftop Concert" are real deal IMAXs, not the IMAX-branded large-format houses that have popped up at many multi-screen theaters. I call those LieMaxes, even if I do begrudgingly admit that the sound and picture are usually miles above most chain theaters.
That means it'll be the biggest, clearest, and loudest you'll probably ever get to hear The Beatles, and that sounds frickin' amazing to this Beatles nerd. If you're in the U.S. and near one of these legit IMAXs, you can pre-order your tickets here.
Now, if you're nervous about going to a crowded theater (and you have every right to be), there will also be a worldwide theatrical engagement of this 60-minute presentation and a recording of the Q&A that will run in theaters from February 11–13, 2022. And if you're a complete hermit at this point (again, totally understandable if you are ... the last couple of years have made us all homebodies whether we wanted to be or not), you can also opt-in for the full "Get Back" docuseries on Blu-Ray and DVD, which comes out February 8, 2022.