The New Episode Of The Book Of Boba Fett Was Shot By One Of The Greatest Cinematographers Of All Time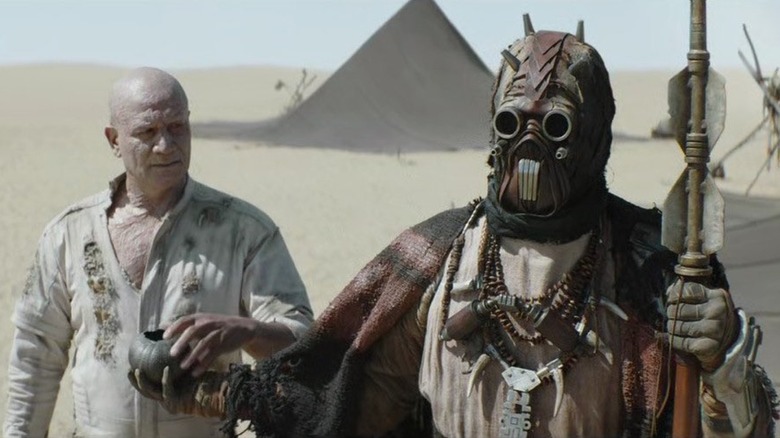 Lucasfilm
"The Tribes of Tatooine," this week's episode of "The Book of Boba Fett," brought much to the table. We got more of Boba's backstory, a whole lot more of the Tatooine underworld, and a whole lot of good-looking, cinematic goods. It turns out, this is in large part due to the fact that one of the best cinematographers ever shot the episode. That man is none other than the legendary Dean Cundey.
If the name is not instantly familiar to you, Cundey's resume most certainly will be. As a cinematographer, he has amassed more than 100 credits during a career that spans decades, serving as the director of photography on some of the most iconic movies of all time. But what makes this little trip to the "Star Wars" universe so special is that Cundey is pretty damn selective about what he decides to work on these days. The man is in his 70s and has earned a break if he wants it, but the fact that he got back in the saddle for this is pretty awesome. Plus, it appears that he shot the show's fourth episode as well, so we have that to look forward to in a couple of weeks.
Dean Cundey's Impressive Career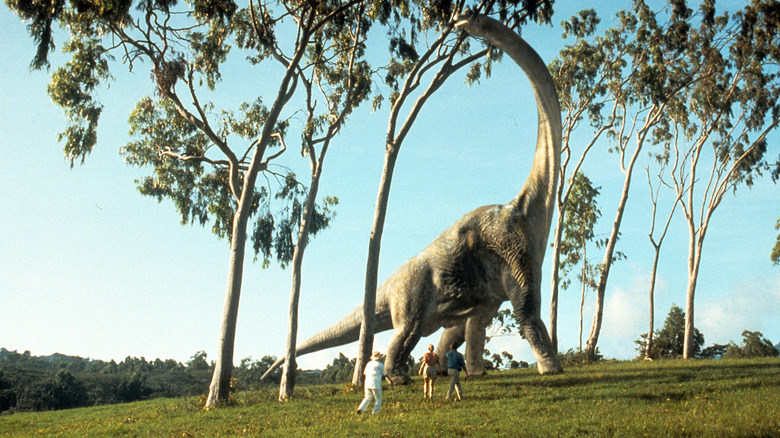 Universal Pictures
Cundey's impressive career dates all the way back to the early 1970s, but wasted little time before creating an all-timer, as he served as the director of photography on John Carpenter's horror classic "Halloween" in 1978. That was the first in a series of many, many classics he shot, including several other Carpenter pictures, such as "The Fog," "Escape From New York," "Big Trouble in Little China," and "The Thing."
The man's contributions to cinema read like a history of blockbuster cinema, ranging from "Who Framed Roger Rabbit" to the "Back to the Future" trilogy and Steven Spielberg's "Jurassic Park." "Romancing the Stone," "Apollo 13," "Road House," and, oddly enough, the "Garfield" movie are some of his other noteworthy credits.
"I have always gravitated towards new stuff. New technology," Cundey said in an interview last year, and you'd expect that mentality from someone who helped pioneer the use of CGI in mainstream movies with "Jurassic Park." But his interest in pushing the envelope went beyond that film: In 1996, he appeared in Spielberg's "Director's Chair" video game, a simulation game (pretty ahead of its time) that guided the player through the process of filmmaking. And it looks like that interest has persisted over the course of his career, because he decided to come back to "The Book of Boba Fett," which employs the same groundbreaking StageCraft technology utilized by "The Mandalorian." It's nice to have you back, good sir.
"The Book of Boba Fett" returns with a new episode next Wednesday on Disney+.