Sundown Trailer: Tim Roth Takes An Extended Vacation, And Nothing Is As It Seems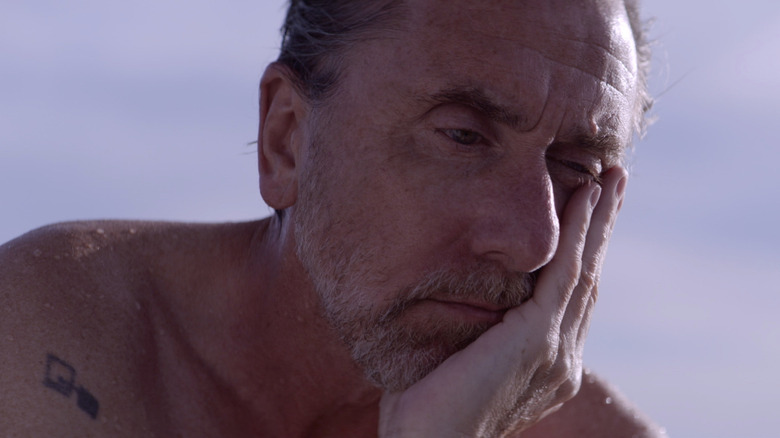 Bleecker Street
Nothing is as it seems in "Sundown," the disturbing slow burn from writer-director Michel Franco. In "Sundown," Tim Roth is a wealthy man on holiday with his family. But when a tragedy back home causes everyone else to cut the vacation short, Roth's character stays behind, and seemingly plans on never coming home. His motives are unclear, and part of what makes "Sundown" so special is that it's nearly impossible to figure out where all of this is going. Those who loathe ambiguity might be wise to skip this altogether. But everyone else should definitely seek out "Sundown" when it arrives later this month. For now, watch an enigmatic trailer below. 
Sundown Trailer
I always, always, always feel like I'm cheating when I say this sort of thing, but I really mean it: "Sundown" is one of those movies that's even better if you know next to nothing about it. I caught the film at TIFF last year, and it knocked me back in my seat because I honestly had no clue as to where all this was headed. As I wrote in my review:
All you need to know is that [director Michel] Franco has supreme control over what he's doing here, guiding us along by the hand towards destinations, and answers, unknown. Even when you think you know all the answers, "Sundown" will still leave you unsure, still guessing, haunted by all that was left unspoken.
In "Sundown," 
Neil and Alice Bennett (Tim Roth, Charlotte Gainsbourg) are the core of a wealthy family on vacation in Mexico with younger members Colin and Alexa (Samuel Bottomley, Albertine Kotting McMillan) until a distant emergency cuts their trip short. When one relative disrupts the family's tight-knit order, simmering tensions rise to the fore in this suspenseful jolt from writer/director Michel Franco.
Starring Tim Roth, Charlotte Gainsbourg, Iazua Larios, Henry Goodman, Albertine Kotting McMillan, and Samuel Bottomley, "Sundown" will open in select theaters starting January 28th, 2022.