How Betty White Got Her Start In One Of The First TV Broadcasts Ever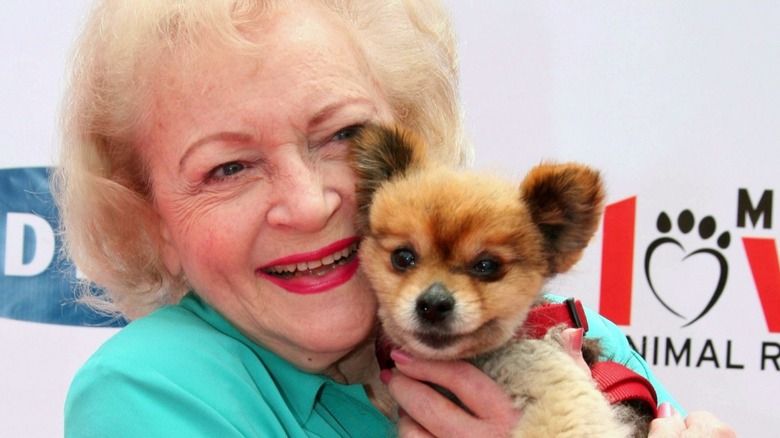 s_bukley/Shutterstock
Actress and comedian Betty White passed away on December 31, 2021 at the age of 99, just a couple of weeks shy of her 100th birthday. White has long been beloved for her groundbreaking career, which spanned decades and included more high points than most people would get in two lifetimes. Depending on your age and level of exposure to White's work, you may think of her as Rose Nylund from "The Golden Girls," Sue Ann Nivens from "The Mary Tyler Moore Show," or even as a talk show host and game show staple in the 1950s and '60s. Incredibly, White's career on screen goes back even further than all of that: to the dawn of television as a medium.
White Witnessed The Birth of Television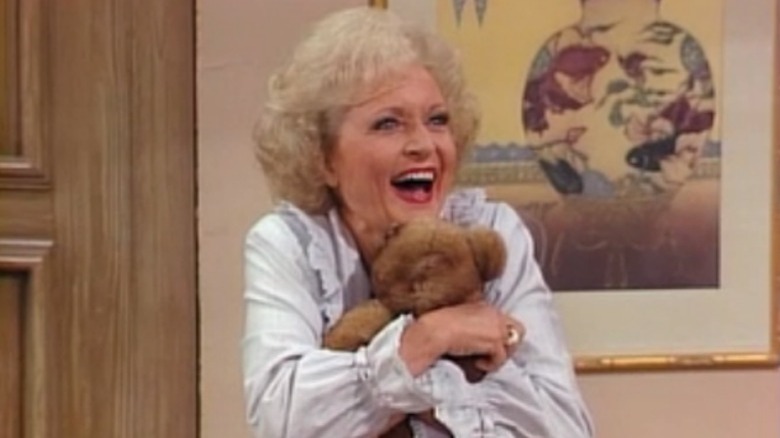 NBC
In April 1939, RCA introduced television broadcasting as we know it at the New York World's Fair. Two months earlier, a young Betty White stood in front of TV cameras for one of the first broadcasts ever transmitted on the West coast. According to Jennifer Kelshin Armstrong's book "When Women Invented Television," the broadcast took place at the Packard Motor Car Company in Downtown Los Angeles, where Packard distributor Earle C. Anthony had invented KFI radio station in 1922 to transmit between buildings. Now, Packard was putting on a test broadcast that would go down in history, and White was there to star.
When Betty White was awarded with the Guinness World Record for the longest TV career as an entertainer, she spoke with the publication about that first moment in the spotlight. "I wore my high school graduation dress and our Beverly Hills High student body president, Harry Bennett, and I danced the Merry Widow Waltz," she told Guinness. According to Kelshin Armstrong, White was chosen for the project after performing a song called "Spirit Flower" at her high school graduation. An audience member was an investor in TV, and asked her to be a part of the signal test.
Her Eight-Decade Career Is Unmatched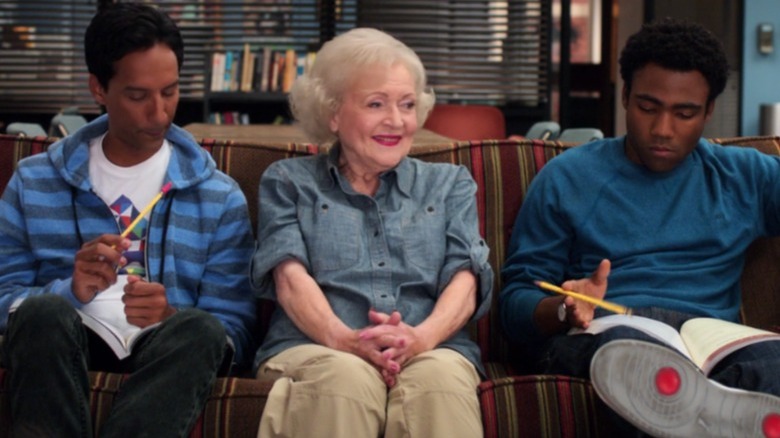 NBC
It's incredible to think that White's charisma is so enduring, her career so storied, that her first role on TV took place before proper television broadcasts even existed. Per Kelshin Armstrong, the broadcast was considered a smashing success as it beamed White's and Bennett's performance from the top floor of the building all the way down to the first floor, where an audience including White's parents watched. For decades, White would be a mainstay in American homes on television, but before that, she helped guide the medium through its infancy, six floors at a time.
In her own book, Here We Go Again: My Life on Television, White says she knew she wanted to be a star not during the broadcast, but during the high school graduation performance that preceded it. "It was then that I contracted showbiz fever, for which there is no known cure," she wrote, per Biography. That star power endured for eight decades, whether she was making Rue McClanahan and Bea Arthur giggle into their cheesecake on "The Golden Girls" or singing Toto's "Africa" with Troy and Abed on "Community," White's impact to the medium so many of us love was unmatched, and will never be forgotten.