One Of Empire Records' Most Important Roles Nearly Went To Someone Else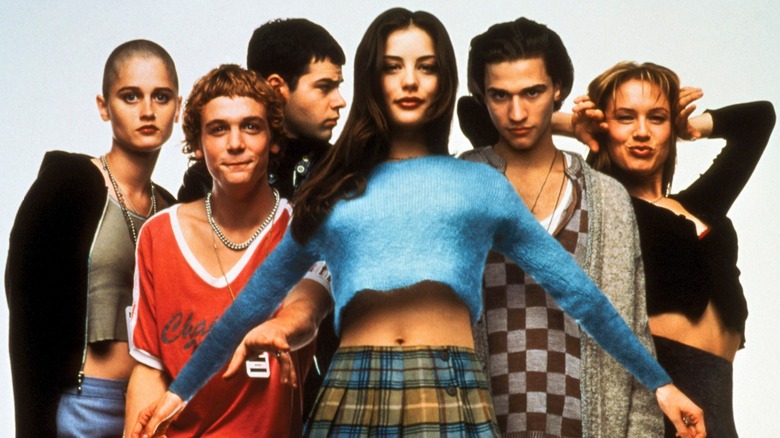 Warner Bros
While it isn't Rex Manning Day just yet (that's on April 8), we still mustn't dwell. No, not today. We can't because we still get to talk about "Empire Records" today!
Over 25 years later, people still can't get enough of Allan Moyle's 1995 coming of age film about a local record store and the wild cast of characters that walk through its doors. Though it initially received generally negative reviews, it has endured the test of time as a cult classic and launched the careers of its young cast members like Renee Zellweger, Liv Tyler, and Ethan Embry. But one of the most memorable members of the cast almost wasn't a part of the fun.
Sugar High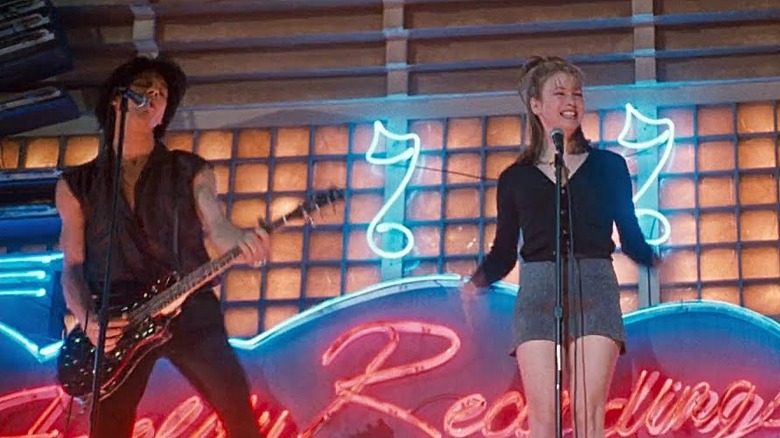 Warner Bros
During the film's climax, Joe and the gang are able to damn the man and save the Empire with the help of their loyal customers. This momentous victory is marked with a song from Berko's band featuring Gina on vocals. This song titled "Sugar High" was written by Coyote Shivers, the real life musician that played the aspiring musician/store clerk Berko in the movie. (He was also apparently Liv Tyler's stepfather at the time.)
However, if the studio and the producers had their way, a much bigger rock star would have played the part. In an interview with Consequence.net, Shivers reminisced about the movie and revealed that a future Rock and Roll Hall of Famer was being eyed for the role:
"They wanted a young 'real' musician (not an actor playing a musician). Originally, they had considered Green Day's Billie Joe Armstrong, but it didn't work out, so they got me instead, which is kind of a funny thing because I've done a couple movies where they first wanted someone else. In 'Dirty Love', with Jenny McCarthy and Carmen Elektra, I did a cameo as the DJ at a fashion show that was originally Dave Navarro, but then he couldn't make it, so they called me. It's like, 'Oh, if you can't get the huge rock star, then get Coyote.'"
Coming off the heels of Green Day's "Dookie" and "Insomniac," Billie Joe Armstrong would've been a great get for "Empire Records." Not that there's anything wrong with Coyote Shivers as Berko. He's great. But as a young pop-punk fan watching this movie when I was probably still too young to be watching this movie, I know that I would've loved to see Billie Joe in the role.
Aside from the work he's done with his legendary band, Armstrong would eventually go on to do some acting work. He appeared in "The Simpsons Movie," "Like Sunday, Like Rain," and "Ordinary World," but he's probably best known for playing St. Jimmy in the Broadway adaptation of the Green Day album "American Idiot" from 2010 to 2011. Though he hasn't really stayed involved in movies, Coyote Shivers is still making music and occasionally appearing at "Empire Records" screenings alongside his co-stars. After all, the music is the glue of the world. It's what holds it all together. Without this, life would be meaningless.
And maybe he'll get a call about the "Empire Records" musical. Only time will tell.