The Morning Watch: Don't Let Classic Movies Die, The Matrix Resurrections Cast Explains The Matrix & More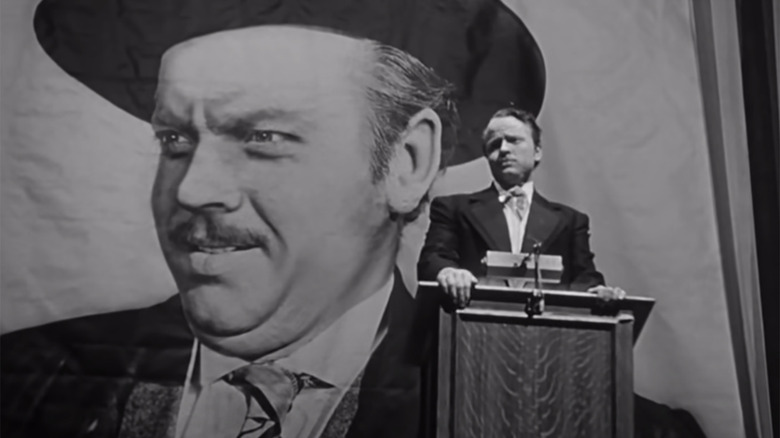 RKO
(The Morning Watch is a recurring feature that highlights a handful of noteworthy videos from around the web. They could be video essays, fan-made productions, featurettes, short films, hilarious sketches, or just anything that has to do with our favorite movies and TV shows.)
In this edition, take a moment to understand why we can't let classic movies lose their important place in our understanding and love of cinema. Plus, listen as "The Matrix Resurrections" cast explains the concept of "The Matrix" as easily as possible. And finally, watch the gang from "It's Always Sunny in Philadelphia" mess up some takes from the show's 10th season back in 2015.
Are Classic Movies Dying?
First up, a video essay from The Take explains the problem with increasingly troubling perception that classic movies aren't worth visiting as we get further and further from their perceived relevance. It doesn't take a scholar to understand that those who don't remember history are doomed to repeat it, and in the case of cinema, it's just as important to see where the art of filmmaking came from as it is to be engaged with where it's going. 
The Matrix Resurrections Cast Explains The Matrix
Next, "The Matrix" is one of the most complex blockbusters ever made, which is why the cast of "The Matrix Resurrections" has a hard time explaining the premise of the 1999 sci-fi film in such a short window. Even so, Carrie-Anne Moss, Yahya Abdul-Mateen II, Priyanka Chopra, Jessica Henwick, Erendira Ibarra, and Jonathan Groff (but not Keanu Reeves) do their best to break it down in this new video from HBO Max.
It's Always Sunny in Philadelphia Season 10 Bloopers
Finally, with the 15th season of "It's Always Sunny in Philadelphia" coming to an end last week, why not take a look back a few years and see how the gang messed things up during the show's 10th season. FX has released a blooper reel from 2015 with Mac (Rob McElhenney), Charlie (Charlie Day), Dennis (Glenn Howerton), Dee (Kaitlin Olson) and Frank (Danny DeVito) breaking character with flubbed lines, missed marks, and general silliness.