The Morning Watch: Boba Fett's Journey Across The Star Wars Galaxy, Don't Look Up Scene Breakdown & More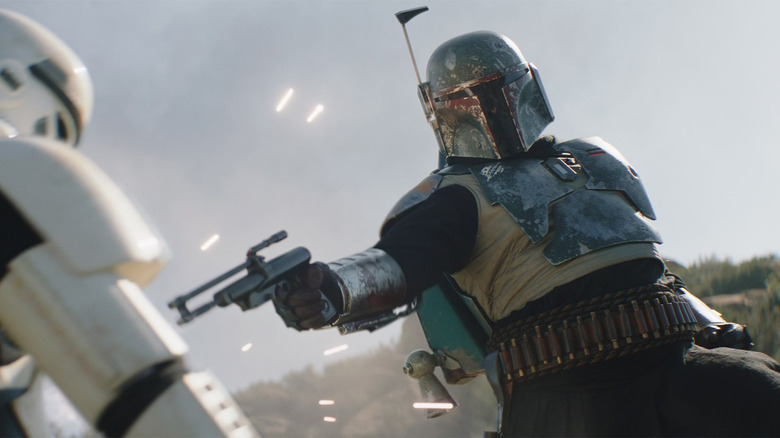 Lucasfilm
(The Morning Watch is a recurring feature that highlights a handful of noteworthy videos from around the web. They could be video essays, fan-made productions, featurettes, short films, hilarious sketches, or just anything that has to do with our favorite movies and TV shows.)
In this edition, take a look back at the legacy of Boba Fett before the bounty hunter begins a new adventure in "The Book of Fett" on Disney+. Plus, listen as "Don't Look Up" stars Leonardo DiCaprio and Jennifer Lawrence break down a scene from the timely and relevant satire. And finally, take a look back at the top 100 moments from the Comedy Central Roast series over the years. 
Boba Fett's Journey Across The Star Wars Galaxy
First up, even though Boba Fett's time on the big screen was short-lived in the original "Star Wars" trilogy and the prequels, he's still one of the most beloved characters in the entire saga. But there's more to his story than you might know, thanks to "Star Wars: The Clone Wars" and the most recent season of "The Mandalorian." Now that the bounty hunter is getting his own spin-off on Disney+, starting today, there's no better time to get reacquainted with his journey over the years.
Don't Look Up Scene Breakdown
Next, "Don't Look Up" has divided critics and audiences in its broadly satirical approach to climate change under the not-so-subtle guise of a world-ending comet on a collision course with Earth. Leonardo DiCpario and Jennifer Lawrence star in the movie from "The Big Short" and "Vice" director Adam McKay, and Netflix had them break down the amusing and integral morning news scene featuring Cate Blanchett and Tyler Perry hamming it up. 
Top 100 Comedy Central Roast Moments
Finally, bring a little laughter into your life before 2021 comes to an end by running through the top 100 moments from the series of Comedy Central Roasts over the years. In this compilation running an hour and 15 minutes, watch as Justin Bieber, Bruce Willis, David Hasselhoff, Charlie Sheen, Pamela Anderson, Alec Baldwin, and many more take jabs delivered by some of the best comedians in the game, including the late Greg Giraldo and Patrice O'Neal. Enjoy!