Snowfall Season 5 Has A Premiere Date Lined Up For 2022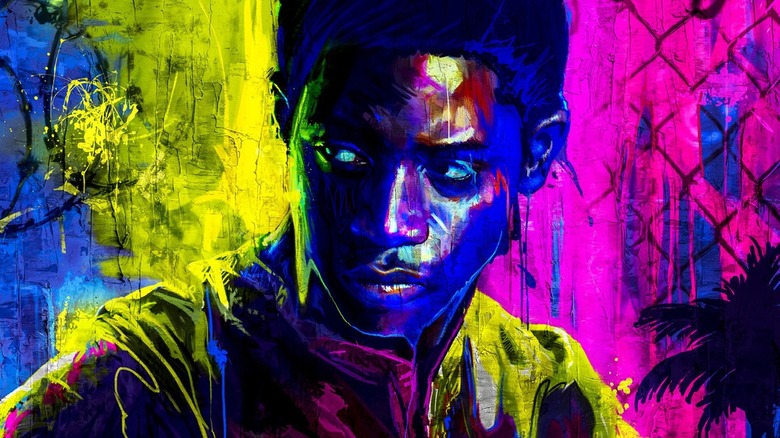 FX
Gather round, "Snowfall" fans. You can stop hoping and wishing and dreaming and pinning pictures of Damson Idris to your vision board, because season 5 of your favorite cocaine crime show is just around the corner with a fresh new premiere date. The ten-episode season will begin airing on FX on February 23, 2022, so you only have a couple of short months to wait before you're transported back to magical land that was LA in the 80s ... Well, magic is definitely the wrong word, but you can't deny the story is captivating. 
And neither can FX. "Snowfall" season 4 was FX's most-watched series of 2021, and that's including streaming numbers. As Eric Schrier, the president of FX Entertainment put it:
"Snowfall is enjoying a justly deserved burst of success with season 4, and we're excited to follow it up with another explosive season early next year ... Our thanks to everyone on the creative team, the remarkable cast and crew who make Snowfall one of the best series on television."
If this is the first time you're hearing of the west coast drama, let me catch you up real quick. "Snowfall," which debuted in 2017 and was created by John Singleton, Eric Amadio, and Dave Andron, focuses on LA's first big cocaine epidemic. More specifically, the show zeroes in on the stories of Franklin Saint, a 20-year-old drug dealer played by Idris, Gustavo 'El Oso' Zapata, a Mexican lunchador turned enforcer played by Sergio Peris-Mencheta, Teddy McDonald, a CIA agent played by Carter Hudson, and Lucia Villanueva, a cartel heiress played by Emily Rios. 
If you've rewatched "Breaking Bad," "Ozark" or even "The Wire" one too many times, you're probably going to like "Snowfall." Thankfully, you have plenty of time to binge the first four seasons before the show comes back with a vengeance.
What's Happening In Snowfall Season 5?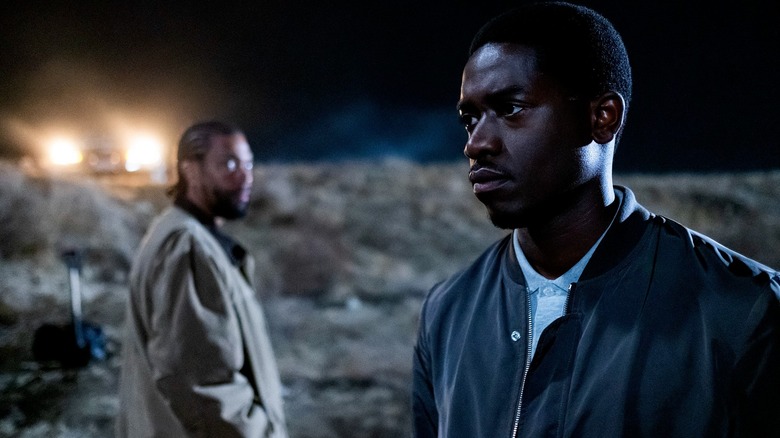 FX
Because based on what's been confirmed so far, it sounds like "Snowfall" season 5 is definitely raising the stakes and you don't want to miss out on enjoying those episodes fresh out of the TV oven. Here's the official synopsis:
Set in the summer of 1986, Franklin Saint (Damson Idris) and his entire family are rich beyond their wildest dreams, on the verge of having everything they've ever wanted ... right as the ground begins to fall out from under their feet. The sudden and tragic death of basketball star Len Bias makes the rock cocaine epidemic front-page news, the target of both Democrat and Republican lawmakers.

Law enforcement is on a warpath and the militarization of the L.A.P.D. continues as police and politicians decide the only way to deal with this growing scourge is through force — and the creation of the new C.R.A.S.H. (Community Resources Against Street Hoodlums) units. The streets of South Central Los Angeles have never been so dangerous as the Saint family navigates the police, the warring gangs and the CIA. Amidst all of this, the biggest threat the family faces are each other as they try not to let greed, resentment and ego tear them all apart.
Totally sold? That's what we thought. Lucky for you, FX will be dropping the first two episodes on February 23 (we love a good double feature), and as always, those babies will be streaming on Hulu the very next day. Oh, and if you're a sporty spice, be on the lookout for a new season 5 trailer on December 25, 2021 during ESPN and ABC's NBA coverage. It'll be a good excuse to sneak away from the family for a little bit.