The Morning Watch: VFX Artists React To The Star Wars Prequels, Creating Bleeding Prosthetics In Movies & More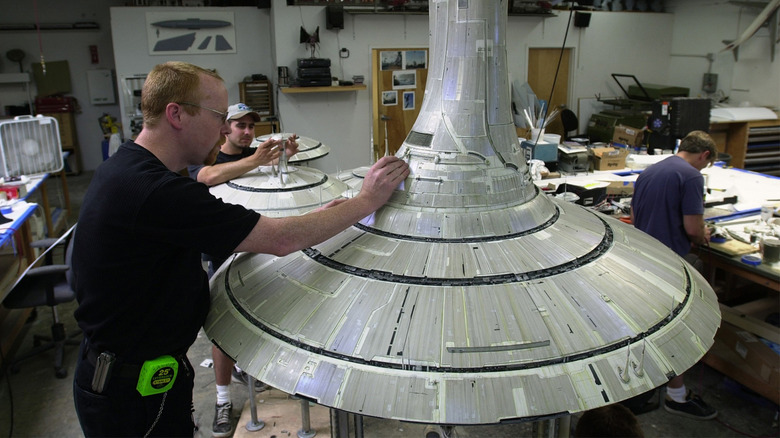 Lucasfilm
(The Morning Watch is a recurring feature that highlights a handful of noteworthy videos from around the web. They could be video essays, fan-made productions, featurettes, short films, hilarious sketches, or just anything that has to do with our favorite movies and TV shows.)
In this edition, the VFX artists from Corridor Crew bring in special effects and prop expert Adam Savage to take a look back at the "Star Wars" prequels, "The Matrix" sequels, and more. Plus, find out how bleeding prosthetics for movies like "The Irishman" and "The Dead Don't Die." And finally, watch a throwback clip of Michael Keaton doing stand-up comedy at the famous club known as The Improv.
VFX Artists React to Star Wars, The Matrix & More
First up, if you're a fan of "Mythbusters," then you know that co-host Adam Savage has extensive experience in creating special effects and props for movies. So that makes him the perfect guest for Corridor Crew as they take a look back at some of the work that he did on the "Star Wars" prequels and "The Matrix" sequels. Savage provides some surprising insight into how some of the biggest setpieces in these blockbuster franchises were created.
Creating Bloody Prosthetics in Movies & TV
Next, Insider paid a visit to Brett Schmidt and Greg Pikulski at the prosthetic makeup and practical effects studio SPFX to find out how bleeding prosthetic pieces for movies and TV are created. The SPFX crew has worked on movies like "The Irishman" and "The Dead Don't Die," not to mention shows like "New Amsterdam" and "Ray Donovan." In this video, they reveal the tools and process involved in creating a cut artery, an abdomen slash, a gunshot to the head, and more, and they also explain how to pull off grounded, realistic blood effects, like a bullet or laceration wound, or more stylized blood splatters.
Micheal Keaton at The Improv
Finally, long before he suited up as "Batman," Michael Keaton was a comedian vying for stage time in the comedy club scene in Los Angeles. Here's a clip from the long-running TV series "An Evening at The Improv" with Michael Keaton slinging jokes. Unfortunately, there's no indication as to when this clip was recorded, but this is undoubtedly before Keaton was a household name and box office draw.