Robert Pattinson's Bruce Wayne Broods In New Images From The Batman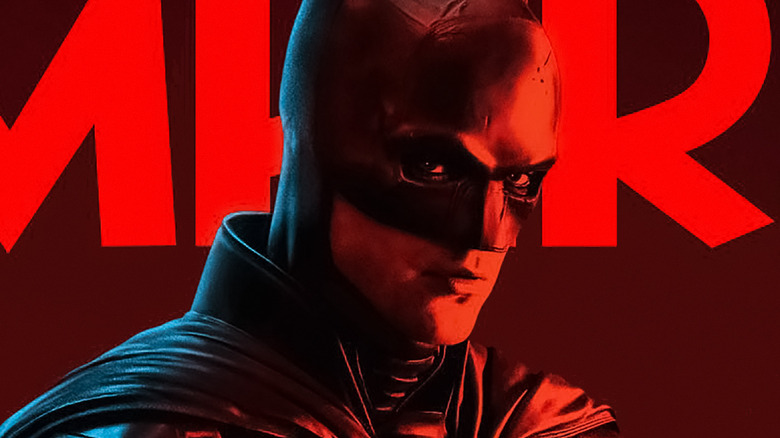 Warner Bros.
Batman movies have been embracing the gritty/dark/edgy aesthetic for so long that, at a glance, Matt Reeves' upcoming movie "The Batman" might just look like more of the same. Everything we've seen of Robert Pattinson's Bruce Wayne so far looks gloriously emo — from the strands of his hair to his smear of black eye make-up. But according to Reeves, his primary inspiration wasn't emo music, but grunge.
The upcoming February 2022 issue of Empire will feature "The Batman" front and center, and the magazine has shared a tease of what's to come in the form of two new images from "The Batman" and excerpts from interviews with Reeves and Pattinson. Here's a new look at the Dark Knight, both in his costume and in street clothes.
The pop culture nostalgia cycle is currently looping back around to the '90s, hence the recent influx of movies set in that decade ("Fear Street Part 1: 1994," "Captain Marvel," and "Mid90s," to name just a few). Though trailers for "The Batman" have thus far avoided strongly linking the movie to a particular time setting, the first trailer featured an orchestral version of Nirvana's song "Something In The Way." It looks like we might get treated to some more Nirvana on the movie's soundtrack, as Reeves says he was  inspired by the band's music, and in particular by the life and death of lead singer Kurt Cobain.
The Batman Was Inspired By Kurt Cobain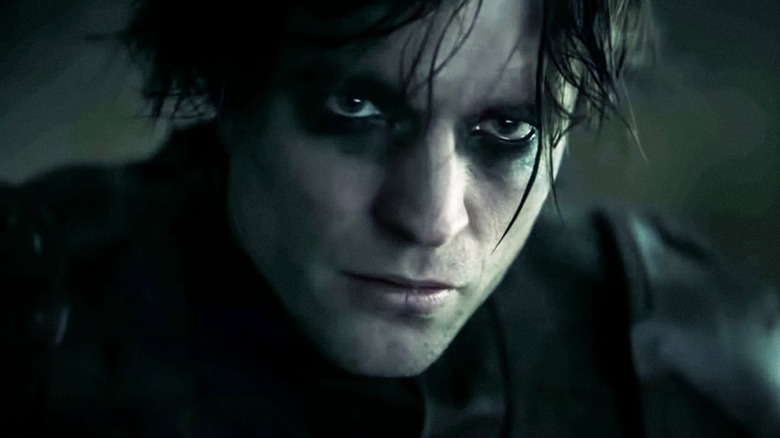 Warner Bros.
"The Batman" isn't a ground-zero origin story, but instead is set two years into Bruce Wayne's side hustle as Batman — which is becoming less of a side hustle and more like a full-time job with lots of unpaid overtime. Though he's not completely green, he's a far cry from the haunted older Batman played by Ben Affleck in the most recent DC movies. Speaking to Empire, Reeves explained that he wanted to depict the young Bruce as a hermit, hiding away from the world.
"When I write, I listen to music, and as I was writing the first act, I put on Nirvana's 'Something In The Way' ... That's when it came to me that, rather than make Bruce Wayne the playboy version we've seen before, there's another version who had gone through a great tragedy and become a recluse. So I started making this connection to Gus Van Sant's 'Last Days,' and the idea of this fictionalised version of Kurt Cobain being in this kind of decaying manor."
Released in 2005, "Last Days" is a fictionalized portrayal of the final few days of a musician, played by Michael Pitt and loosely based on Kurt Cobain. As the title suggests, the film ends with Pitt's character committing suicide, as Cobain did in April 1994. Reeves decided that Pattinson would be perfect to play a version of Batman who is hiding away from the world after seeing the actor in the Safdie brothers' film "Good Time."
In that movie you could really feel his vulnerability and desperation, but you could also feel his power. I thought that was a great mix. He's also got that Kurt Cobain thing, where he looks like a rock star, but you also feel like he could be a recluse."
Pattinson also weighed in on Bruce's self-destructive obsession with his vigilante alter-ego, which has caused him to shut out everything and everyone except for the one person who knows his secret.
"Bruce has been hiding away. He's not really a socialite at all. He's building all these little contraptions and things, just with Alfred. And even Alfred thinks he's gone insane! ... [Batman has] been out every single night for two years, getting beaten up and shot and stabbed and burnt, and it shows. There's a bullet graze on the cowl, right at the beginning. I don't think that's been done before."
"The Batman" arrives in theaters on March 4, 2022.