Here's When You Can Watch Belfast At Home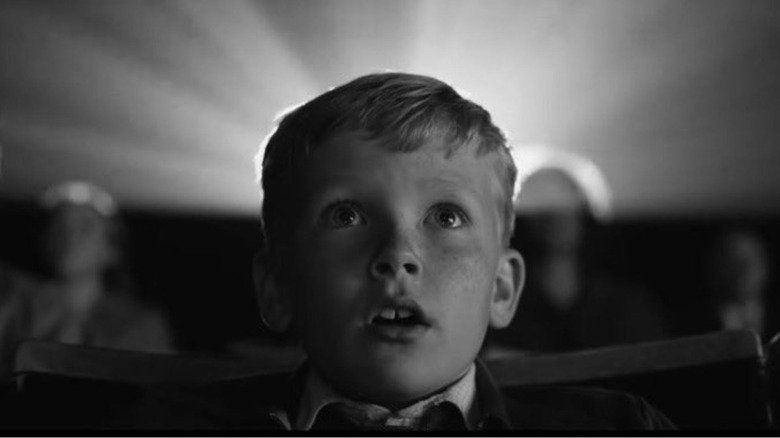 Universal Pictures
Kenneth Branagh took a trip down memory lane with his latest film, the coming-of-age tale "Belfast." He's frequently described the film as his "most personal" project yet, not just because it takes place in the titular city where he grew up, but because the semi-autobiographical story tracks a young boy and his working class family in 1960s Northern Ireland. In part based on Branagh's own childhood, the film centers on Buddy (Jude Hill), a kid whose life is filled with love, warmth and childhood romance — until his beloved hometown is caught up in the changing times.
At this point in time, Northern Ireland was entering a period dubbed The Troubles, a conflict between unionists (mostly Protestant) and republicans (mostly Catholic). While the Northern Irish unionists were determined to stay in the United Kingdom, the republicans wanted to break off and reunite Northern Ireland with the Republic of Ireland to become a single, independent nation. The resulting tension led to riots and outward conflict, causing many families to leave their homes and seek peaceful refuge elsewhere.
With conflict on the rise, our young protagonist is on the verge of leaving everything he's ever known behind. His father (Jamie Dornan) is looking to relocate his family for safety, but his mother (Caitríona Balfe) struggles with the idea of leaving her home. Branagh's trip down memory lane sees young Buddy daydreaming of a glamorous future and hoping the conflict will pass. Will Buddy's family depart for a new life elsewhere? Or can their home hold itself together? All answers point to watching the film to find out, and you can already watch it from the comfort of your home.
Belfast Is Available On Digital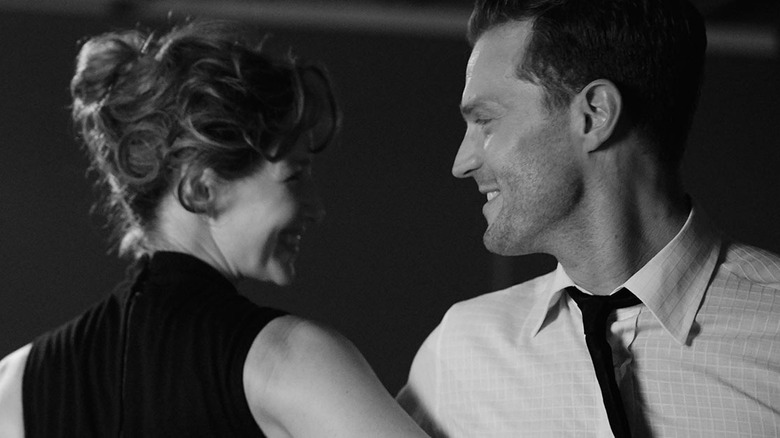 Universal Pictures
"Belfast" had its world premiere earlier this year at the Telluride Film Festival then later screened at the Toronto International Film Festival (where /Film caught it for a review). After continuing to make its way through the festival circuit, "Belfast" arrived in theaters for our viewing pleasure in November. As the end-of-the-year rush approaches, catching all the latest films has been a bit of a struggle. But if you missed your chance to see Branagh's latest on the big screen, then you can still let the warmth of "Belfast" fill your home.
The drama is already available for purchase on digital. Given its recent arrival, "Belfast" has no rental options yet, and purchase is priced at $19.99, on everything including Amazon Prime Video, Google Play, Vudu, YouTube and more. Select theaters are still playing "Belfast," but purchasing on digital is currently the most accessible bet. The film will be available for rental when it's released on Blu-ray and DVD, but as of now, there's no specific release date. 
Judi Dench, Ciarán Hinds, Colin Morgan, Lara McDonnell, Gerard Horan, Conor MacNeill, Turlough Convery, Gerard McCarthy, Lewis McAskie, Olive Tennant, Victor Alli, and Josie Walker round out the cast. You can check out the official synopsis and trailer for "Belfast" below.
Written and directed by Academy Award nominee Kenneth Branagh, Belfast is a poignant story of love, laughter and loss in one boy's childhood, amid the music and social tumult of the late 1960s. The cast stars Golden Globe nominee Caitriona Balfe, Academy Award winner Judi Dench, Jamie Dornan, Ciaran Hinds, and introduces 10 year old Jude Hill. Dornan and Balfe play a passionate working-class couple caught up in the mayhem, with Dench and Hinds as sharp-witted grandparents.