Warner Bros. Still Plans To Release Its 2022 Slate In Theaters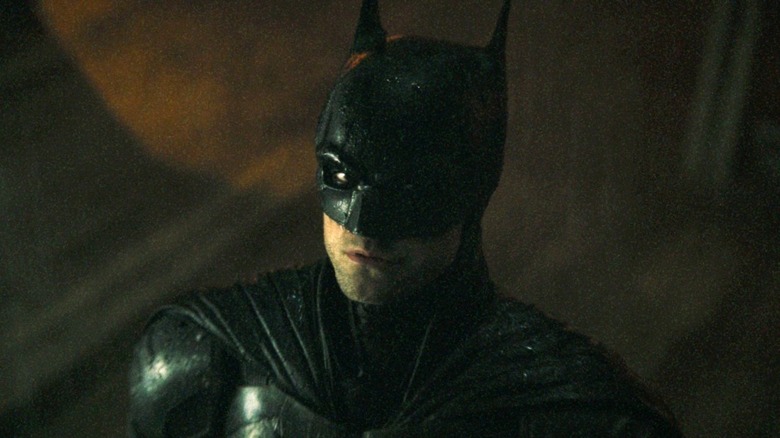 Warner Bros
For those hoping for a continuation of the big studios going day and date with their films into 2022 ... well, Warner Bros says don't get your hopes up. 
Most of the big studios changed their release strategies for Covid, many of them trying to bolster their streaming services by adding in giant name franchise titles to their platforms. Disney put "Black Widow" and "Mulan" on Disney+ as an upcharge and some of their Pixar titles for "free," for instance, but Warner Bros. went a step further and just put all their movies out on HBO Max without any extra fee.
While a necessary step during a world-wide emergency, this strategy has proven to be ... let's say uncomfortable for the industry on the whole. It might make sense to sacrifice some big box office money to propel an upstart streaming service into the big leagues, but the actors and filmmakers whose fees were wrapped up in box office bonuses and had contractual guarantees of a certain level of release sure didn't appreciate that move.
But extreme times called for extreme measures. The question has always been what does this mean for movies going forward? Will audiences go back to theaters once things get back to normal? Will things ever go back to normal? 
Get Ready For More Event Movie Releases In 2022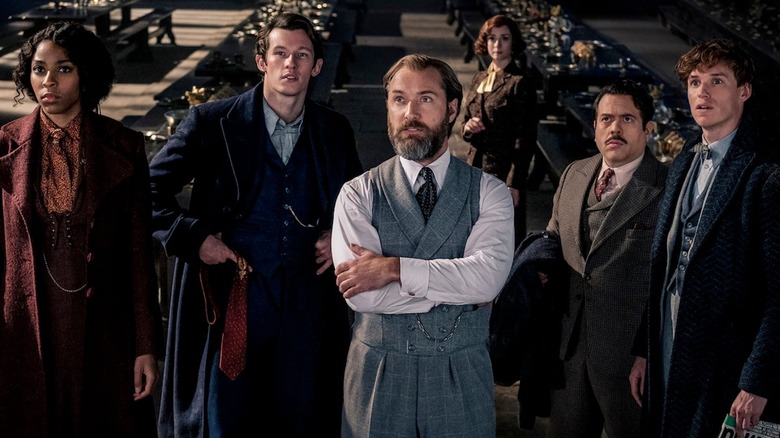 Warner Bros
While speaking at a Bloomberg conference, Warner Bros CEO Ann Sarnoff was asked about whether or not the studio would continue its day-and-date plan for their 2022 slate. In no uncertain terms, the answer is no. 
"Have we thought about going back to day and date? Sure, we thought about it, but we have made our commitments to the theaters to the agents to the talent. Everyone was hoping we would be on the other side of the pandemic by now."
We know that with the emergence of Covid variants there is some hesitancy with audiences in returning to theaters, but Sarnoff says the information they have is that younger audiences are going to the movies still while those over 35 are still hesitant. 
Considering that the majority of Warner Bros.' anticipated box office next year is coming from titles like "The Batman," "Aquaman 2," "The Flash," "Black Adam," "'Salem's Lot," and the next "Fantastic Beasts" flick you can see why they're nixing the day-and-date model if they believe younger audiences are still going to theaters.
Omicron's Effect On 2022 Is Still Uncertain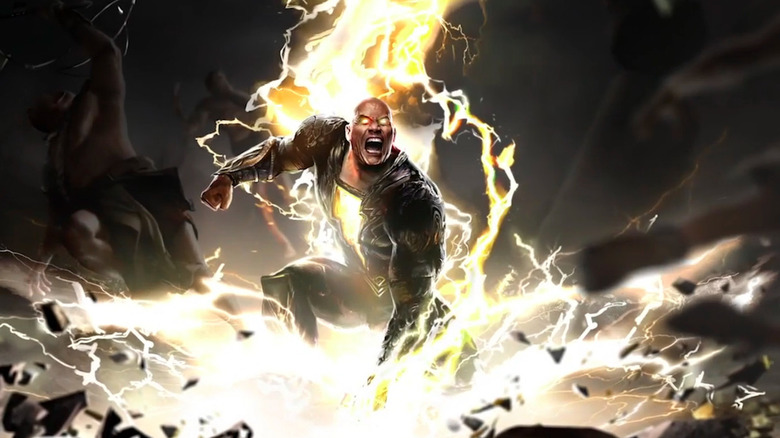 Warner Bros
And so far the box office tends to support that theory. "Spider-Man: No Way Home" is poised to be the biggest movie of 2021 when it comes out this weekend. Would it be breaking all the ticketing sites if audiences knew they could watch it day one on Disney+? Probably not. 
Listen, we're on the brink of a new Covid variant that doesn't seem to be hitting the vaccinated very hard, but it's still early days and we don't know exactly how Omicron is going to impact 2022. It seems like Warner Bros is committed to releasing theatrically next year, but as always, things can change. If Covid takes a sharp turn for the worse expect them to shift strategies, but as of this very moment you won't be able to watch "The Batman" on your couch the day it comes out. 
We could argue about the pros and cons of easier accessibility of movies, but that's a whole other discussion with so many factors to consider. So let's just leave it at this being good news for theaters and for those audience members who prefer the big, theatrical experience.