Ming-Na Wen Didn't Know She Was Starring In Book Of Boba Fett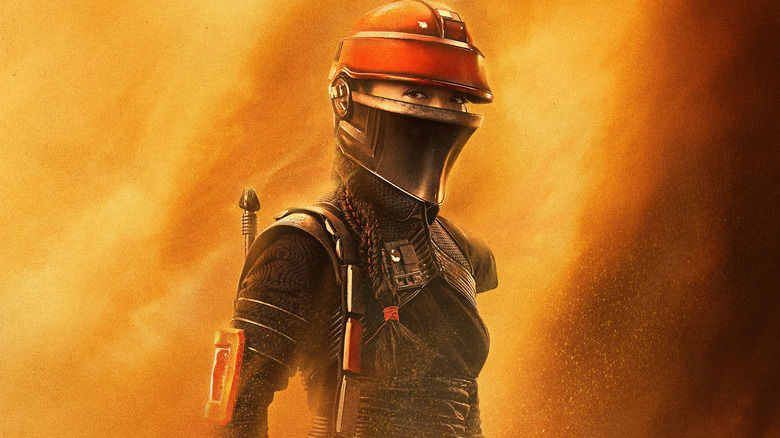 Lucasfilm
With "Spider-Man: No Way Home" spoilers currently pouring into the internet like water into a leaky boat — rest assured you won't see any of those details here, but I sincerely hope you're staying off social media until you plan to see the movie! — perhaps the title for best-kept secrets among franchises should go from Marvel superheroes to Lucasfilm and its host of "Star Wars" characters. Ever since Disney took over the franchise, plot details, movie titles, and even character names have been notoriously difficult for general audiences to come by with each new production. Just think back to how very, very few people knew about Harrison Ford's cameo in "The Rise of Skywalker," Frank Oz reprising his puppeteering work for Yoda in "The Last Jedi," or even the existence of Baby Yoda until those final few seconds in the series premiere of "The Mandalorian."
"Star Wars" has perfected the art of locking down state secrets tighter than the Pentagon itself, and this practice apparently goes so far as to keeping the cast themselves in the dark. Just ask Ming-Na Wen, who played Fennec Shand in "The Mandalorian" and admits she had absolutely no idea she was appearing in the upcoming spin-off series "The Book of Boba Fett" until she actually showed up on set. Lucasfilm does not play around, folks.
Keep It Secret, Keep It Safe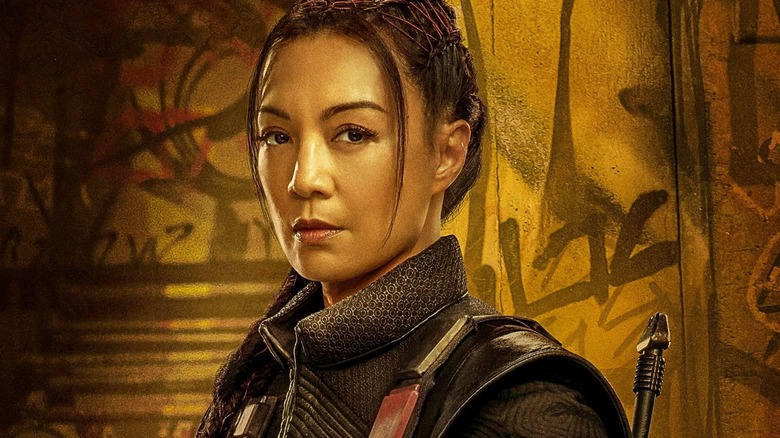 Lucasfilm
The rational part of my brain believes that maybe we take anti-spoiler culture to extreme lengths, treating the surprise as a bigger deal than the actual story itself or even how the surprise works in the context of any given movie or show. If that were the case, we would never revisit a single piece of art after our first viewing, after all. But on the other hand, I get the impulse to preserve the innocence of that initial experience. This, however, might be taking things a bit too far. In a The Hollywood Reporter profile promoting "The Book of Boba Fett," Ming-Na Wen details her experience of getting involved with the spin-off series. That experience, in less generous terms, was that she had absolutely no idea what was going on. According to Wen:
"They're so secretive that when dealing with the contracts, there isn't even a title for the show; it's all under pseudonym. I naturally assumed I was doing 'Mandalorian' season three until I showed up on set."
That is, to put it very eloquently, absolutely bonkers. While ideally actors would come to set fully aware of, you know, the actual project they're about to act in, perhaps that uncertainty is fitting for a character who wasn't even meant to survive this long in the first place. In response to a question about how the original plan for Fennec Shand "seemingly" was to be killed off, Wen responds with a chuckle, "There was no 'seemingly. It was very clear at the time." Creator Jon Favreau and Dave Filoni clearly changed their minds and engineered for her to team up with Temuera Morrison's Boba Fett for this latest show, which Wen further describes as, "...this was about these gangster families and has a rawness to it. It's quite different from 'The Mandalorian,' which is more like a Western."
"The Book of Boba Fett" will premiere on Disney+ on December 29, 2021.