Slugfest Trailer: New Roku Series From The Russo Brothers Chronicles The Rivalry Between Marvel And DC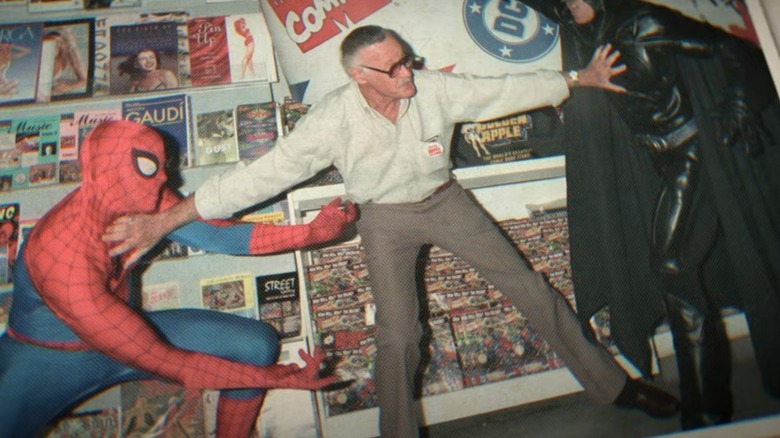 Roku
You remember Quibi, don't you? The short-lived, bite-sized streaming experiment came to a sudden and very predictable end in December of last year, robbing us of the expensive streaming experiment that would've given us attention span-challenged viewers all the minutes-long content (a term I don't use lightly) that nobody ever really asked for in the first place. We're not here to wallow in the loss of Quibi, however, but to celebrate the arrival of a series that was originally destined to be shackled to that service and is now coming to Roku. We originally brought you the news about director siblings Joe and Anthony Russo producing a docu-series titled "Slugfest" that focuses on the infamous Marvel vs DC rivalry ... as if being a fan of comics and comic book movies somehow demands that everyone behave as vitriolic and unhinged as sports fans (which I happen to be, so I'm allowed to make fun of them!). But that's exactly how it's shaken out over the years as superhero media has taken over the entire planet, making it a fitting time to dive into the behind-the-scenes history of how this company and heated fandom rivalry came to be in the first place.
Roku released our first look at the series with a new trailer, which you can watch below.
Slugfest Trailer
"Without Marvel, DC probably wouldn't exist. Without DC, Marvel certainly wouldn't exist."
The 10-episode docu-series "Slugfest" sure seems to live up to its billing, described as a series that "explores the decades-long relationship and rivalry between Marvel and DC Comics." For better or worse, the two comic titans would not be the same without the competition between one another, which is something this Roku Original is intent on making clear. Narrated by comic book aficionado Kevin Smith and executive produced by the Russo brothers, "Slugfest" is directed by Don Argott and Sheena M. Joyce, with the goal that each episode "dives into the unique story from the companies' rich and intermingled history that's created a world-wide superhero phenomenon." The Russos teased how viewers will react to the series, saying in a statement that:
"Audiences will leave 'Slugfest' with a whole new of understanding of how the rivalry between two creative powerhouses shaped the iconic storylines and characters that fans around the world have come to know and love. We're thrilled to partner with The Roku Channel to unpack the fascinating, but untold, history behind the most well-known competition in comics."
"Slugfest" comes to Roku — where you can stream it for free, by the way! — on December 24, 2021.