Servant Season 3 Trailer: M. Night Shyamalan's Apple TV+ Series Is Back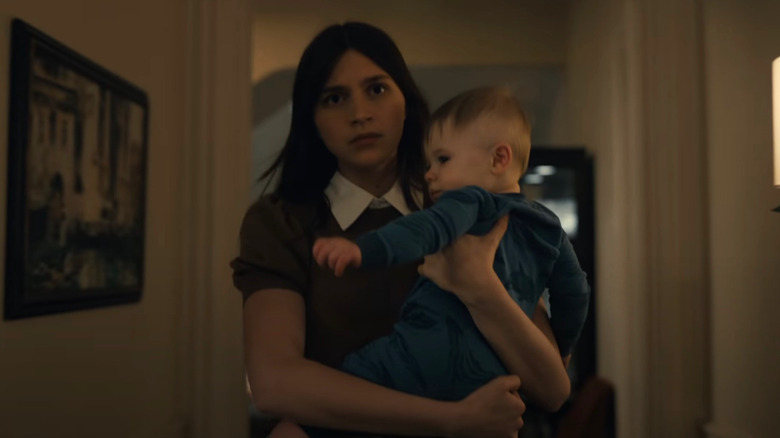 Apple TV+
"Servant," the spooky series created by Tony Basgallop and executive produced by M. Night Shyamalan, will be unleashing its third season early next year. Before then, fans will have to make do with a new season 3 trailer that teases all sorts of new weird twists and turns for the various characters. I must confess that I have yet to watch season 2 of the series, so my knowledge is prohibited to the first season. In that first season, a grieving couple hired a live-in nanny to watch over their baby. But this introduced the first of many plot twists: the couple's real baby was dead. The child's death fractured the mind of the mother (Lauren Ambrose) to the point where she started to believe a realistic doll was her child. That would've been weird enough on its own, but just to make things all the more disturbing, soon after the nanny's arrival, the doll seemed to inexplicably change into a real, live baby. Cue the spooky music. 
Servant Season 3 Trailer
I really wanted to love "Servant." I dig spooky stuff, the show is set in my hometown of Philadelphia, and M. Night Shyamalan is an executive producer. All of those things appeal to me! And yet I found the first season of the Apple TV+ show to be poorly paced. That said, I've heard the series only gets more bonkers in its second season, and now here comes season 3! One day I plan to sit down and give the series another chance. Perhaps before the season 3 arrival, even. Speaking of season 3, here's a synopsis: 
Three months after we leave the Turner household in season two, things appear to be back to normal. Dorothy and Sean dote on Jericho, Julian has a new girlfriend, and Leanne has moved back into the brownstone. With the threat of the cult looming and suspicious visitors staked out in a nearby park, Leanne does everything she can to feel secure—ultimately causing more chaos for the Turner family. As Sean starts trusting in Leanne's power, Dorothy feels increasingly threatened and worries for Jericho's safety. While the Turners struggle to keep their family whole, they must come to terms with the costs of Jericho's return. Be careful what you wish for.
Returning cast members include Lauren Ambrose, Toby Kebbell, Nell Tiger Free, and Rupert Grint, with new addition Sunita Mani joining the show for season 3. The show's 10-episode third season will debut with the first episode on Friday, January 21, 2022, followed by one new episode weekly, every Friday.