Star Trek: Resurgence Trailer: Go Boldly In This Story-Driven Game From Former Telltale Developers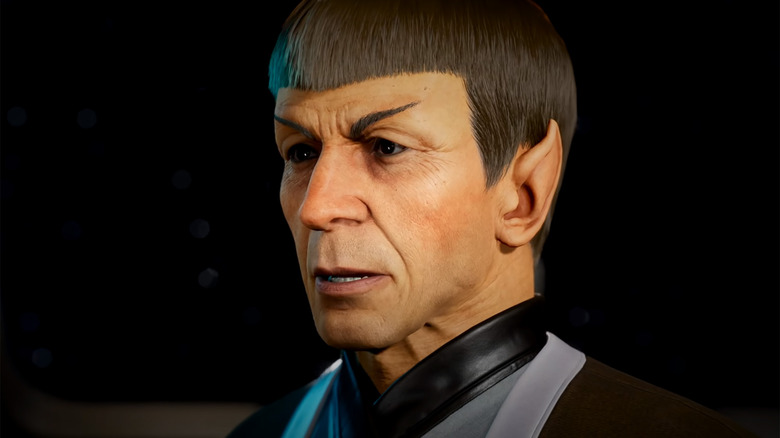 Dramatic Labs
If you've ever wanted to be at the center of a "Star Trek" story, now's your chance. A new narrative-driven "Star Trek" game is coming to PC and consoles from Dramatic Labs, a new studio created by former Telltale Games writers and developers. The announcement came during The Game Awards along with a short reveal trailer featuring a familiar face and introducing a few new ones. 
A New Star Trek Story Set After The Next Generation
According to the game's website, the primary thrust will be narrative-based, featuring "dialog choices, relationship building, and exploration." Different choices made in the game will affect the paths your characters take, much like in the Telltale games "The Wolf Among Us" or "The Walking Dead." The developers also promise additional gameplay styles including piloting a shuttle, shooting phasers, using a handy dandy tricorder, and more. The gameplay will predominantly be 3rd person, while the role-playing elements will be presented in a more cinematic format with playable options. 
The game follows two principal characters, First Officer Jara Rydek and Engineering Crewperson Carter Diaz, stationed aboard the U.S.S. Resolute. You'll be able to switch between the two characters as they "unravel a sinister mystery involving two alien civilizations on the brink of war." Set in the year 2380, "Star Trek: Resurgence" takes place during the same time as the events of the first season of "Star Trek: The Lower Decks." That means the Dominion War is over and the events of "Star Trek: Nemesis" have already happened, but "Star Trek: Picard" is still almost two decades off, as that series begins in 2399.
The game's website promises that while the protagonists and ship in "Resurgence" are completely new, there will be some familiar faces. Spock (Leonard Nimoy) pops up in the trailer and given the vast number of characters still alive during this time period of the franchise, the possibilities are endless. 
Who are Dramatic Labs?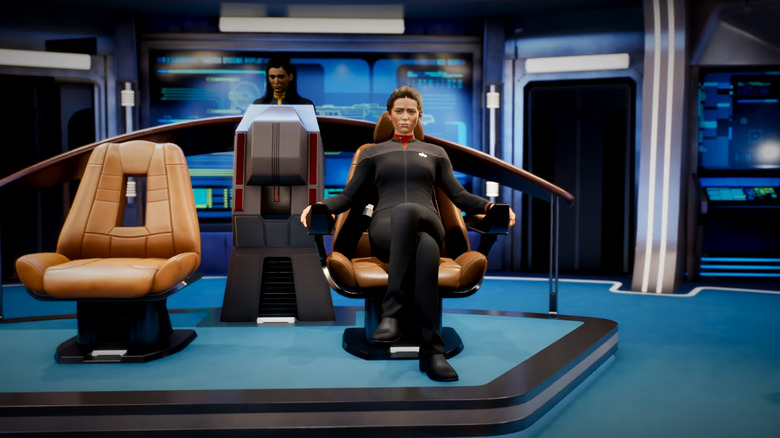 Dramatic Labs
So who exactly are Dramatic Labs? The game studio's website describes them as "an independent collaboration of 20+ former Telltale writers, developers, designers, artists, and producers." Telltale famously went under as a result of poor management and "crunch culture" leading to massive burnout, so there's a bit of room for wariness, too. Some of the same names at the center of Telltale's demise are heading up this project, so the ride for the U.S.S. Resolute could be a bumpy one.
The game is being made on Epic's Unreal engine and Beanie™, their proprietary interactive screenwriting system and narrative engine. Dramatic Labs is developing and publishing the game independently in partnership with Epic Games under license from ViacomCBS. It will be available on PC on the Epic Games store, on Playstation 4 and 5, and on Xbox Series X and S.