Raising Dion Season 2: Release Date, Cast, And More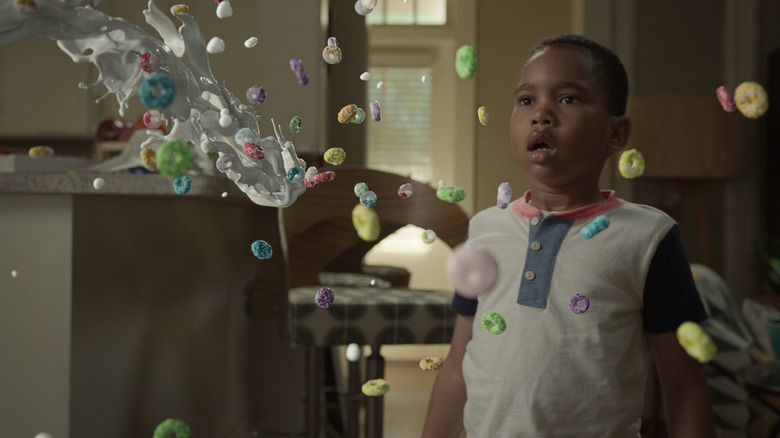 Netflix
(Welcome to ...And More, our no-frills, zero B.S. guide to when and where you can watch upcoming movies and shows, and everything else you could possibly stand to know.)
Netflix has no shortage of bingeable sci-fi dramas, which often means a few of its brightest gems get buried under other titles. But with "Raising Dion" months away from making its grand return, there's still time to learn what all the hype is about! This coming-of-age story tells the familiar tale of a kid learning that he's capable of powerful magic, but also doubles as a story about the struggle of parenting. The series follows a mother-son duo learning to cope with the implications of the young boy's strange new powers as they fend off mysterious government agencies and keep their small family together.

Raising Dion Season 2 Release Date and Where To Watch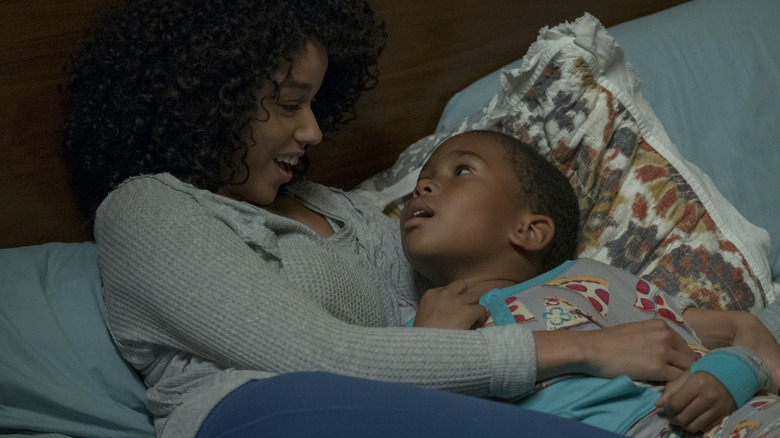 Netflix
The first season of "Raising Dion" arrived back in 2019, and after a three year wait, season 2 is finally on the way. The eight-episode second season is set to hit Netflix on February 1, 2022. This Netflix Original was in the works for a couple years before premiering — the streamer ordered the series into production back in 2017. Based on the Dennis Liu comic book of the same name, the series was first adapted into a short film before later catching the attention of Michael B. Jordan, who executive produced and starred in the series adaptation.
What is Raising Dion?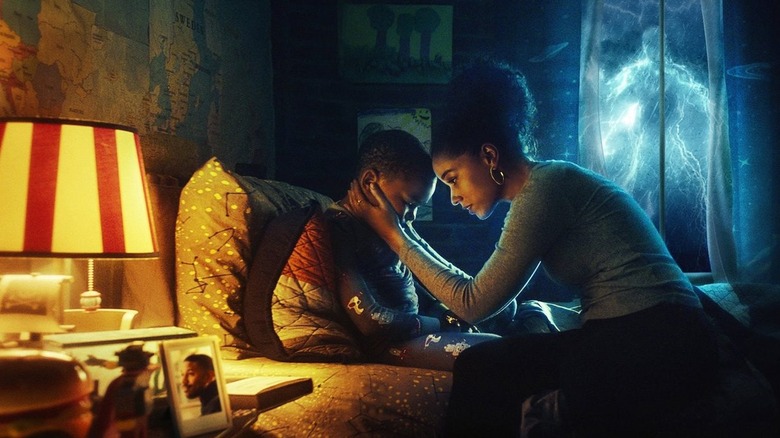 Netflix
"Raising Dion" tells the story of single mother Nicole Reese, figuring out how to raise her son after the death of her husband. Being a single parent is hard enough for Nicole when the series kicks off, but all her struggles are amplified when her son starts developing several mysterious and superhero-like abilities. Along with everything else weighing down on her, Nicole has to figure out how to keep Dion safe from those who would exploit his new powers. All the while, she tries to discover the origin of his abilities. Season 2 sees Dion continuing to hone his superpowers and tackle new threats with the help of his loved ones. He'll also encounter another superpowered kid at his school, which kickstarts a slew of alarming events, revealing to the mother-son duo how much danger still looms over them. 
Netflix has already described the second season in detail:
"Raising Dion follows the story of Nicole (Alisha Wainwright) and her son Dion (Ja'Siah Young) after Dion starts to manifest several mysterious, superhero-like abilities. Two years after defeating the Crooked Man (Jason Ritter), Season Two follows Dion as he continues honing his powers with the support of his mom and Tevin (Rome Flynn), his Biona trainer who catches Nicole's eye. After befriending new student Brayden (Griffin Robert Faulkner) – a fellow powered kid – a series of alarming events unfold, and Dion learns that danger is still looming. Navigating twists, turns, and surprise visitors, Dion and Nicole must prevail again — not just to save themselves, but the entire city of Atlanta."
Raising Dion Season 2 Cast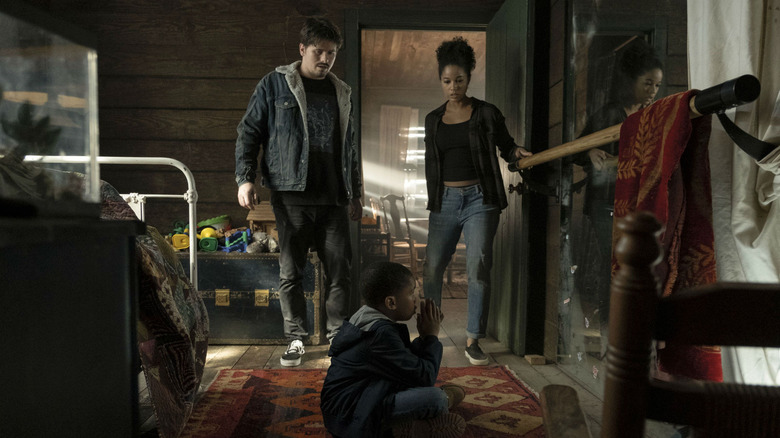 Netflix
At the center of "Raising Dion" is a small family unit fighting to stay together. Alisha Wainwright ("Shadowhunters," "Palmer") is Nicole Reese, a widowed mother raising her superpowered son while trying to keep his powers hidden from the world. The role of Dion is filled by child actor Ja'Siah Young. Michael B. Jordan also has a recurring role as Nicole's deceased husband, Mark Warren. Other main cast members expected to return include Jazmyn Simon as Kat Neese, Ali Ahn as Suzanne Wu and Griffin Robert Faulkner as Brayden Mills. New cast members include Rome Flynn ("How To Get Away With Murder") as Tevin Wakefield, Aubriana Davis ("Genius: Aretha") as Janelle Carr, Tracey Bonner ("Sweet Magnolias") as Simone Carr and Josh Ventura ("P-Valley") as David Marsh.
Raising Dion Season 2 Directors, Writers and More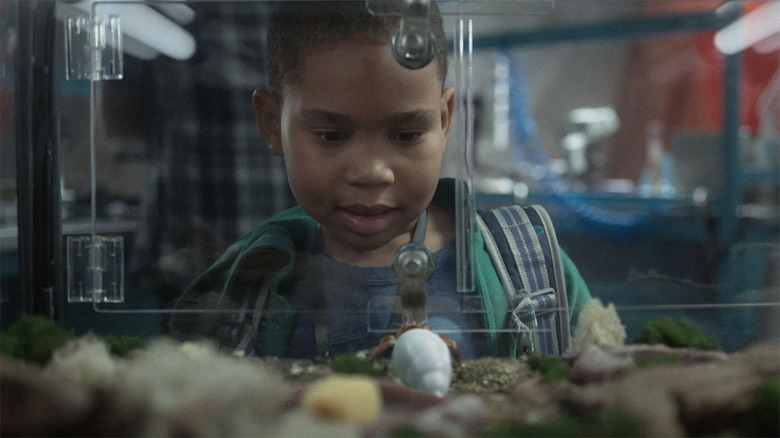 Netflix
The second season of "Raising Dion" sees the return of season 1 showrunner Carol Barbee, along with executive producers Michael B. Jordan, Kenny Goodman, Kim Roth, and Dennis Liu. Barbee also serves as head writer for the series, penning the premiere and finale, along with the fifth episode of the series. There's no word yet on other returning writers or directors, but given Dennis Lius is returning to executive produce, it's likely that he will also return as a series director. Liu is the author of the comic book that the series is based on.