Strange World First Look: Disney Unveils Concept Art For Fantastical New Animated Film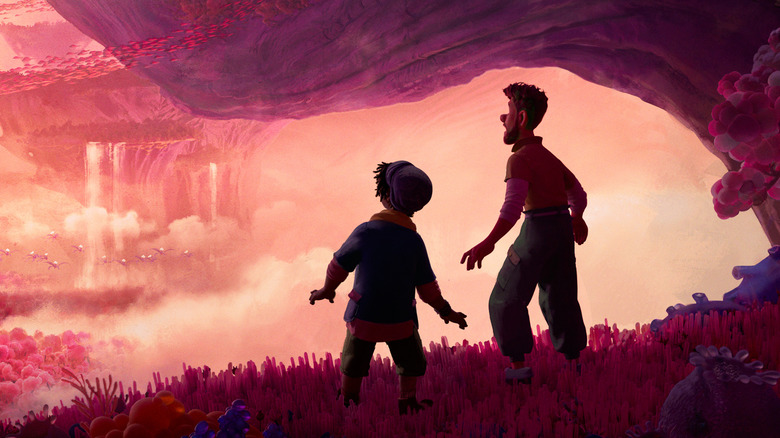 Walt Disney Pictures
Walt Disney Animation Studios has released the first concept art from their forthcoming animated feature "Strange World," which you can check out in full below. The film is slated for release on November 23, 2022 where it will compete directly with Steven Spielberg's autobiographical "The Fabelmans" and the Michael B. Jordan sequel "Creed III." That's also only a few weeks out from James Cameron's "Avatar 2," which is interesting since the look of "Strange World" carries a similar bioluminescent fantasy landscape littered with exotic creatures.
Here's the first full look at the concept art for "Strange World."
The first impression you might get from this image is it looks a lot like "Avatar," or at the very least the Pandora section of Disney World's Animal Kingdom. However, it turns out that the filmmakers went far deeper with their influences, going back to the very origins of modern sci-fi. Director Don Hall stated that the new film is inspired by the pulp science fiction magazine covers of the '30s, '40s and '50s, the very same magazines (Amazing Stories, Astounding Science Fiction, Wonder Stories, etc) which inspired a young George Lucas to make "Star Wars."
"I loved reading the old issues of pulps growing up. They were big adventures in which a group of explorers might discover a hidden world or ancient creatures. They've been a huge inspiration for 'Strange World.'"
A Whole New World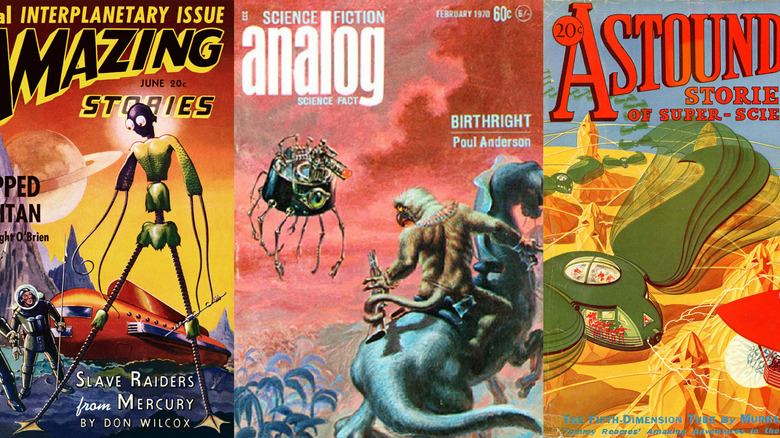 William Clayton
Helmed by Don Hall, the Oscar-winning director behind "Big Hero 6" and "Raya and the Last Dragon" and co-director/writer Qui Nguyen of "Raya and the Last Dragon", "Strange World" is produced by Roy Conli (Oscar-winning "Big Hero 6," "Tangled").
Here is the official synopsis:
"The original action-adventure journeys deep into an uncharted and treacherous land where fantastical creatures await the legendary Clades, a family of explorers whose differences threaten to topple their latest—and by far— most crucial mission."
It's really cool to see a big movie from Disney that harkens back to pulp sci-fi, something that they have flirted with in the past in movies like "Treasure Planet" and "Meet the Robinsons." The fact is a lot of modern filmmakers have very little knowledge of these older antecedents, and you might even say that part of the problem with the current crop of "Star Wars" movies is the people making them grew up on "Star Wars" rather than the "Flash Gordon" serials or Alex Raymond comic strips that were the root inspirations for George Lucas' galaxy far, far away. Maybe "Strange Planet" will be a refreshing revival of these old fashioned tropes!