Get Out, Eternal Sunshine, And The Social Network Top The WGA's 101 Greatest Screenplays Of The 21st Century (So Far)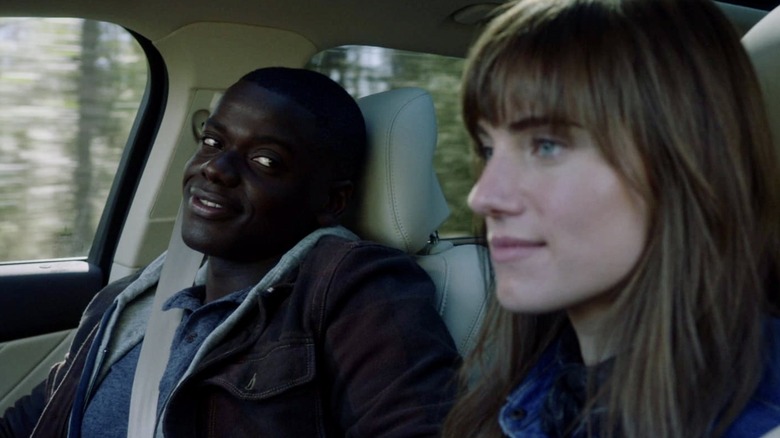 Universal Pictures
Around this time every year, the Black List names its annual list of the best unproduced screenplays, but what about movies that have already been made? What are the greatest screenplays of the last two decades? That's the question at the heart of a new list compiled by the Writers Guild of America (WGA) West and East.
The WGA has posted its list of the 101 greatest screenplays of the 21st century (so far), and there's a good chance that one or more of your favorite movies are on it. A quick look at the top 10:
1. "Get Out" (2017) Written by Jordan Peele

2. "Eternal Sunshine of the Spotless Mind" (2004) Written by Charlie Kaufman, Story by Charlie Kaufman & Michel Gondry & Pierre Bismuth

3. "The Social Network" (2010) Screenplay by Aaron Sorkin, Based Upon the Book "The Accidental Billionaires" by Ben Mezrich

4. "Parasite" (2019) Screenplay by Bong Joon Ho and Han Jin Won, Story by Bong Joon Ho

5. "No Country for Old Men" (2007) Written for the Screen by Joel Coen & Ethan Coen, Based on the Novel by Cormac McCarthy

6. "Moonlight" (2016) Screenplay by Barry Jenkins, Story by Tarell Alvin McCraney

7. "There Will Be Blood" (2007) Screenplay by Paul Thomas Anderson, Based on the Novel "Oil!" by Upton Sinclair

8. "Inglourious Basterds" (2009) Written by Quentin Tarantino

9. "Almost Famous" (2000) Written by Cameron Crowe

10. "Memento" (2000) Screenplay by Christopher Nolan, Based on the Short Story by Jonathan Nolan
The only one of these I've read is Jordan Peele's script for "Get Out." How about you?
Beyond the Top 10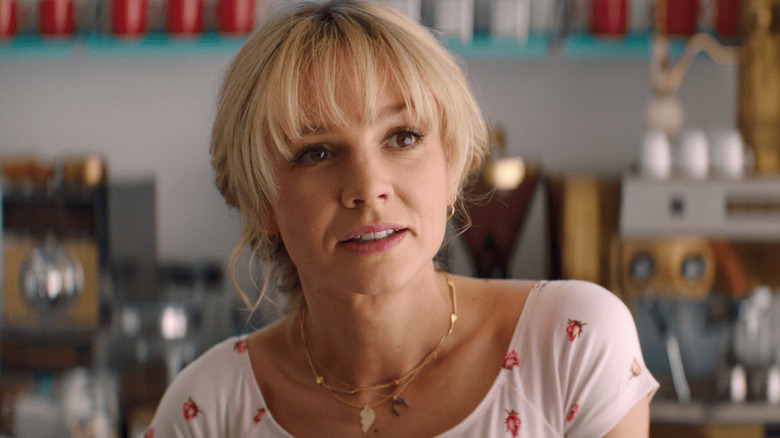 Focus Features
Charlie Kaufman and his fictional twin Donald Kaufman's script for "Adaptation" comes in at #11, and that film notably features a scene where Charlie, played by Nicolas Cage, sits in on a seminar led by screenwriting guru Robert McKee, played by Brian Cox. For aspiring screenwriters like Charlie, this list might give you some good reading material beyond McKee's bible, "Story: Substance, Structure, Style, and the Principles of Screenwriting."
The Coen Brothers and Christopher Nolan both have three other screenplays on the WGA's list, while Paul Thomas Anderson and Quentin Tarantino each have two more. I have read the Cormac McCarthy novel that "No Country for Old Men" is based on, and that's one example of a Great American Film that managed to trim the fat of a Great American Novel in a way that arguably enhanced it, cutting down the narrator's monologues and cutting out unnecessary subplots.
The most recent screenplays on the WGA's list are "Promising Young Woman" by Emerald Fennell (at #23), which won the Oscar for Best Original Screenplay this year, and "Nomadland" by Chloé Zhao (at #97), which lost Best Adapted Screenplay to "The Father." Some of the screenplays that the guild is highlighting are available to read for free online, such as Rian Johnson's script for "Knives Out" (#49), which he has up in PDF form on his official website. Others you can purchase in published form from book retailers.
The Unsung Screenwriter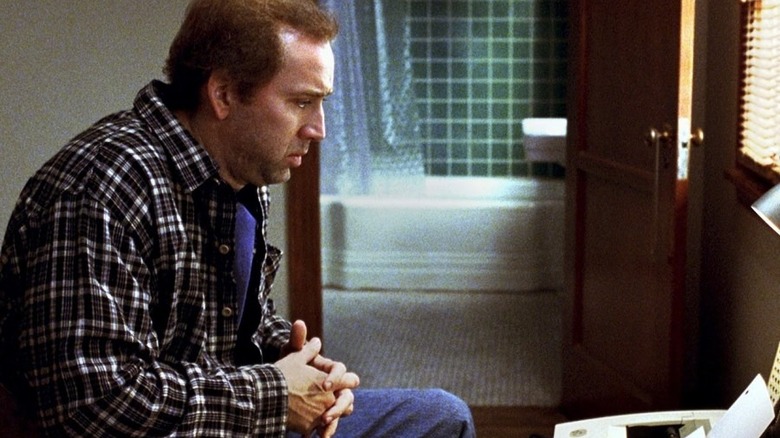 Sony Pictures
Earlier this year, I used David Fincher's "Mank" as a conversation piece for Hollywood's unsung screenwriters. We have a tendency to put movie directors on a pedestal as auteurs even when the stories they're telling sometimes originate from different people, writers whose names go less recognized. Fincher's film was written by his father, Jack Fincher, and it focused on Herman J. Mankiewicz, who is credited as the co-writer of "Citizen Kane" with Orson Welles but who is obviously not as much of a household name as Welles.
They say you should read more than you write, so if you have a screenplay you're writing — or you just want a window into what some of the best movies of the last 21 years looked like before they were movies — you might consider working your way through some of the scripts on this list. And if you're not planning to direct your own script, you might pay special attention to the ones that made the list from writers who are not directors. It can be interesting to see how things changed as they moved from written form to scenes staged in front of a camera.
To see the full list, head over to the WGA's website.