Gal Gadot Almost Played An Entirely Different DCEU Character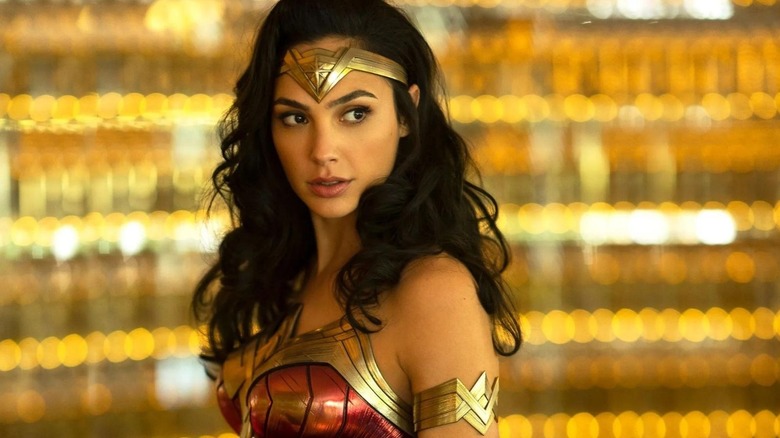 Warner Bros.
How's this for a piece of trivia? Gal Gadot almost played a villain alongside Henry Cavill in "Man of Steel."
Gadot, the Israeli actress who made a mark in the DCEU as the badass Amazonian warrior Wonder Woman, A.K.A. Diana Prince/Princess Diana of Themyscira, is one of the most high-profile female superheroes on screen. The actress first portrayed the role in 2016's "Batman v Superman: Dawn of Justice" before taking on her first solo film as the title hero in "Wonder Woman" a year later.
Gadot has been praised for her portrayal of the Justice League member, and despite the 2020 sequel largely being deemed lackluster (although our reviewer enjoyed it), the actor has continued to enjoy her place as one of the DCEU's most popular figures. She has embodied Wonder Woman in way that's anything we could have predicted, so it's wild to imagine that the actor almost played a very different role within the DC Universe.
Gal Gadot Almost Accepted A Role In Man Of Steel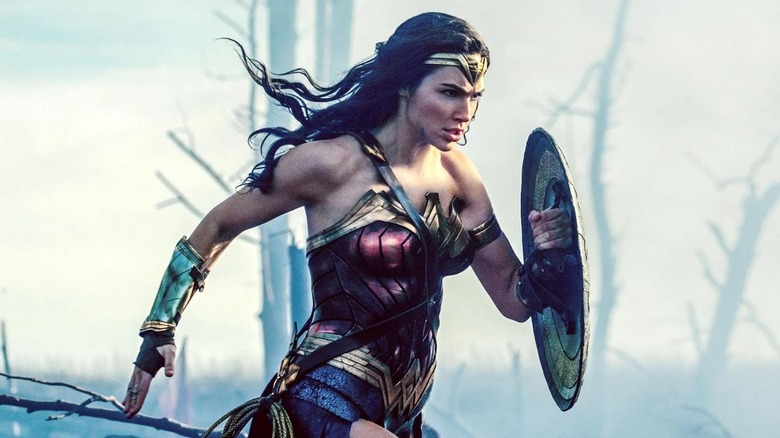 Warner Bros.
A few months before her big DCEU debut "Batman v Superman: Dawn of Justice" hit theaters, the actress revealed that she was nearly cast in "Man of Steel," which starred Henry Cavill as Clark Kent/Superman.
Gadot shared with Israeli website Xnet (via Batman News) that she nearly played a villain in the revered Superman film, but had to turn down the part because she was pregnant with her first daughter at the time. The former Miss Israel added that she would have taken the job if she wasn't pregnant, which would have led to a drastically different career arc for her.
"When I was [pregnant with my daughter] Alma, I got an offer to be the bad character in Superman. If I hadn't been pregnant I would have taken the role, and there is no way they would have [hired] me to be Wonder Woman now."
While Gadot didn't specifically mention which "Man of Steel" character she would play, she's almost certainly referring to Faora-Ul, who was portrayed by actress Antje Traue. The character is an infamous Kryptonian war criminal and the loyal right hand of the supervillain General Zod, who was played by Michael Shannon.
Although Faora-Ul perishes at the end of the movie, director Zack Snyder later revealed (via Heroic Hollywood) that she just might still be alive and kicking ... in the Phantom Zone, the mysterious dimension used by Kryptonians to hold criminals. There's only so long before the people imprisoned there manage to escape, right?
Fortunately for Gal Gadot, the actress doesn't have to worry about her character's fate in the DCEU. She made a big impression on Zack Snyder since he handpicked the actress for the role after her audition scene (via Movieweb).
A third "Wonder Woman" movie is in the works and will be helmed by Patty Jenkins, who wrote and directed the first two movies. Thanks to Jenkins, Princess Diana of Themyscira's adventures are in good hands.