Jon Bernthal Is Open To Returning As The Punisher, But Only If He Can 'Do It Right'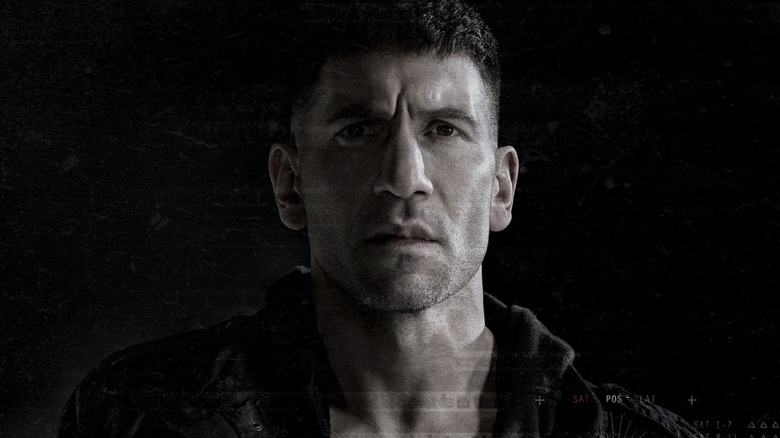 Netflix
Jon Bernthal made his debut as Frank Castle, aka the Punisher, in the second season of the Netflix series "Daredevil (which should absolutely be canon in the Marvel Cinematic Universe.) He was then given his own Netflix series that ran for two seasons. As Disney prepared to launch its own streaming service as a competitor to Netflix, Marvel's partnership with Netflix dissipated and all the TV shows in the "Defenders" side-franchise — "The Punisher" included — got canceled and dropped off the radar. 
Now that we're hearing rumors about a certain hero in red potentially returning in the MCU (rumors, of course, with nothing confirmed), and all the teases in "Hawkeye" for Vincent D'Onofrio's Kingpin (oh please, oh please let it be true), many of us are wondering about the future of other Marvel Netflix characters like Jessica Jones and Frank Castle.
Despite certain groups of people using the Punisher symbol for nefarious purposes, the character remains a favorite anti-hero for so many of us. Bernthal just did an interview with THR about his new film "King Richard" with Will Smith, and spoke about the possibility about returning to the fan-favorite role.
Give Us Punisher in the MCU!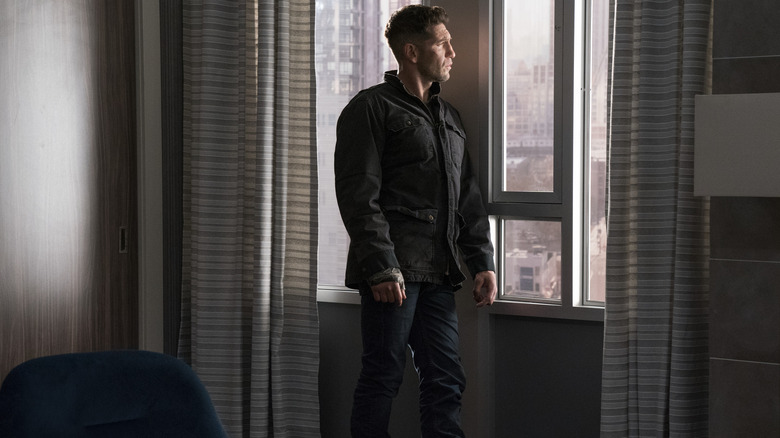 Netflix
Bernthal's words about Frank Castle alone are a reason to bring him back, though he's indicated that he'll only do it if it's done the right way.
"That character, in particular, has real, real, real deep, deep meaning for me and resonance in me. He's really in my heart, man. He's really in my bones. I'm enormously protective of that character. I've said before that there's nothing in this world more important to me than my wife and my kids, and only until you understand that kind of love and understand what it really means to willingly die for somebody, and what it would be like if somebody took them from you. That's a road and a darkness and a rage that really, really scares me and brings me to places that I've worked the last 20 years to get away from. 

"So I was really grateful, respectful and weary of the places where that role took me and the world in which I had to live in. That being said, that's where that character needs to be. It needs to be a level of darkness. I think if there's any let up on that character, you do a disservice to the character, to every iteration of the character, to every comic book that's come before, and to all of the unbelievable fans of the character. This character means so much to people in the military. So like I said before, it's not about whether you do the character; it's about whether you can do it right, and I'm only interested in doing it right."
Are you listening, Marvel?