5 Westerns To Watch If You Loved The Power Of The Dog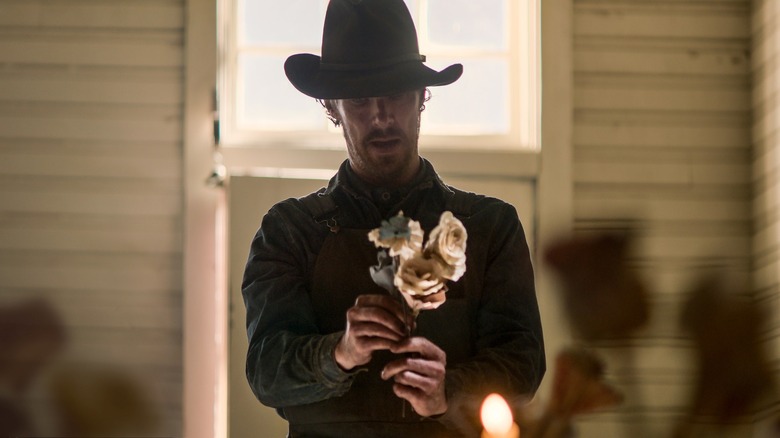 Netflix
Jane Campion's masterful "The Power of the Dog" is now streaming on Netflix, and if you haven't watched it yet, I urge you to check it out, because it's one of the best movies of the year. As I wrote in my review: 
As "The Power of the Dog" rolls into its jaw-dropper of a conclusion, we are left drained, pulverized, as if we've been put through the wringer. Campion hasn't helmed a feature film in nearly 12 years, and here she comes back with a vengeance, with supreme command of her imagery.
However, if you have watched the film, and are looking for something similar, I am here to help. "The Power of the Dog" is a Western, but it's definitely in the neo/post-modern/revisionist Western mold. In other words, it's not your typical oater. With that in mind, the Westerns below would pair nicely with Campion's film. To be clear: I'm not saying these Westerns are exactly the same as "Power of the Dog." But they do share similar tones and atmospheres. So saddle up, partner. 
The Assassination of Jesse James by the Coward Robert Ford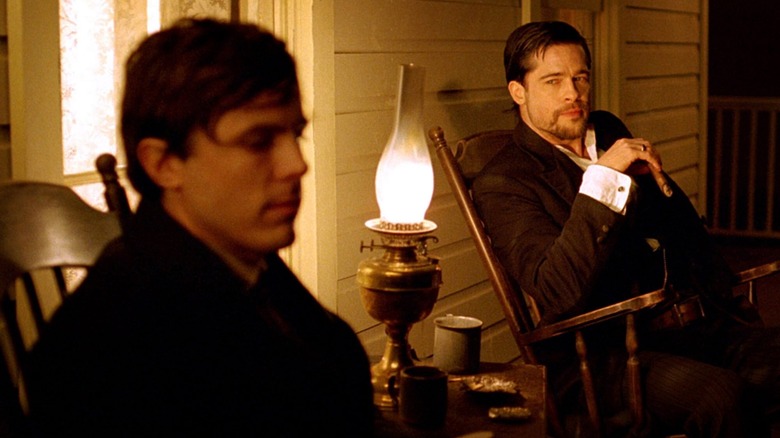 Warner Bros.
Available to rent on Apple TV, Amazon, Google Play, YouTube, Vudu.
Andrew Dominik's melancholy, lonely "The Assassination of Jesse James by the Coward Robert Ford" has Casey Affleck as Robert Ford, a socially inept loser who becomes obsessed with legendary outlaw Jesse James (Brad Pitt). He manages to worm his way first into Jesse's gang, and then his personal life. Little by little, cracks begin to form in the lopsided relationship, inspiring Ford to commit an irreversible act (spoiler: it's in the title). Featuring jaw-dropping cinematography from Roger Deakins and a mournful score via Nick Cave and Warren Ellis, "The Assassination of Jesse James" had an extremely limited release and flopped at the box office. However, the film has since found a very supportive audience, probably because it's so damn good. 
McCabe & Mrs. Miller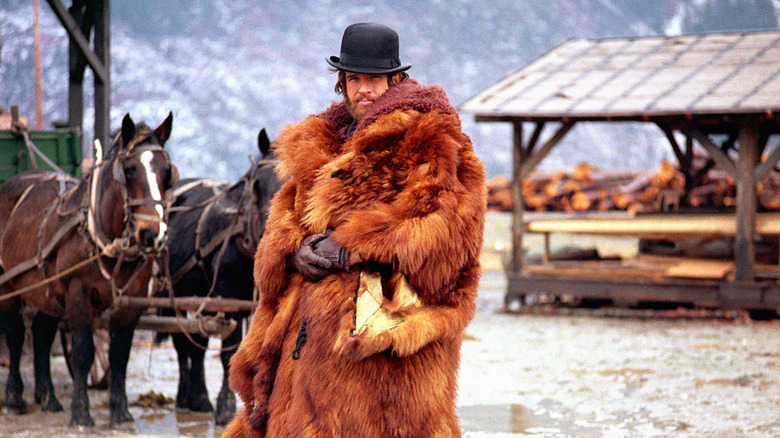 Warner Bros.
Available to rent on Apple TV, Amazon, Google Play, YouTube, Vudu.
Robert Altman's shaggy, wintry anti-Western stars Warren Beatty as John McCabe, a gambler who arrives in a small town in Washington State in 1902 and hooks up with English transport Constance Miller (Julie Christie). The two go into business together, running a brothel as the town sprouts up around them. Full of Altman's trademark overlapping dialogue and a ghostly soundtrack with songs by Leonard Cohen, "McCabe and Mrs. Miller" is one of the filmmaker's best works. And Warren Beatty's giant fur coat is a real sight to behold. 
The Proposition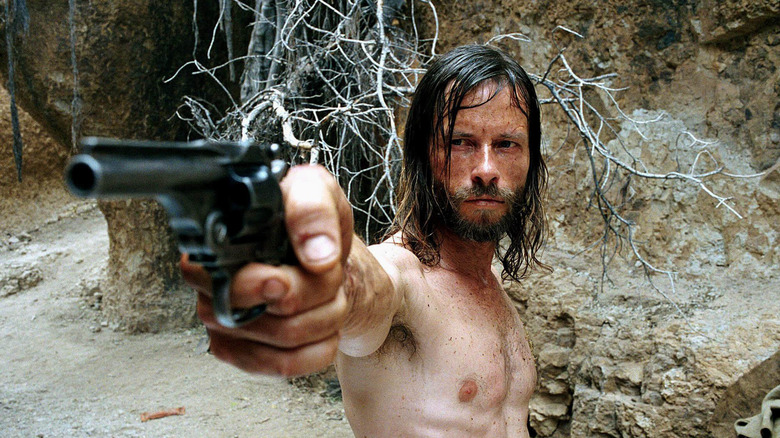 Sony Pictures Releasing
Now streaming on Peacock, Kanopy, Tubi. 
Featuring a screenplay by Nick Cave, "The Proposition," directed by John Hillcoat, is a brutal Western-style story that isn't actually set in the American West. Instead, it's set in Australia. The story concerns an outlaw, played by Guy Pearce, who is offered an unusual choice. To save the life of his young brother, who is condemned to hang, he must track down and kill his older brother, another outlaw, played by Danny Huston. Dark, brooding, and often extremely violent, this isn't for the squeamish. 
There Will Be Blood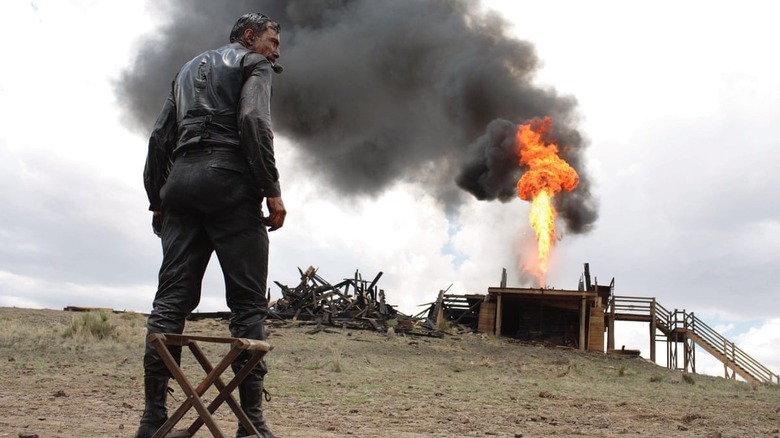 Paramount Vantage
Now streaming on Netflix.
While "Let There Be Blood" may not fit entirely within the Western genre, it's enough of a neo-Western for this list. Especially since Benedict Cumberbatch's brilliant, scary performance in "The Power of the Dog" is reminiscent of the groundbreaking work of Daniel Day-Lewis in Paul Thomas Anderson's movie. Day-Lewis is a misanthropic oil man who keeps getting richer and richer while growing colder and colder. Can the case be made that this is Anderson's best movie? Certainly. 
The Sisters Brothers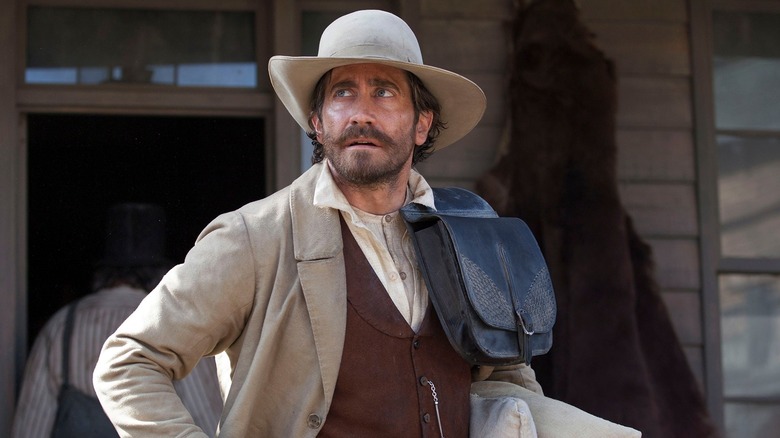 Annapurna Pictures
Now streaming on Hulu.
This criminally underrated surreal Western has John C. Reilly and Joaquin Phoenix as two outlaw brothers hired to hunt down two men (Jake Gyllenhaal and Riz Ahmed) who are searching for gold. You'd think a movie with Joaquin Phoenix, John C. Reilly, Jake Gyllenhaal, and Riz Ahmed would've gotten more attention, but "The Sisters Brothers" came and went without most people noticing, and that's a damn shame, because it's wonderful.