Succession Star Sarah Snook Replaces Elisabeth Moss In Fertility Thriller Run Rabbit Run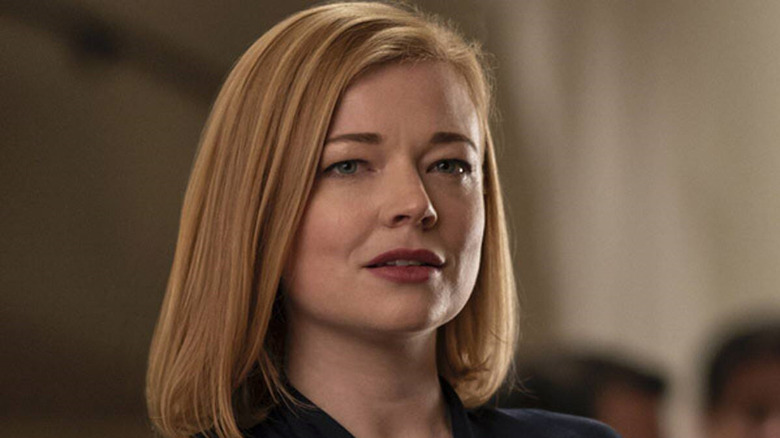 Gary Sanchez Productions
Australian horror film "Run Rabbit Run" has gained Emmy-nominated Australian star Sarah Snook ("Succession") for its lead role, replacing Elisabeth Moss ("Invisible Man") who departed the project due to scheduling reasons. Snook stars in the uterine-centric film by filmmaker Daina Reid ("The Handmaid's Tale"), which is penned by author Hannah Kent ("Burial Rites") from an original idea developed with Carver Films. Pre-production begins this month in Victoria and South Australia.
Snook has entrenched herself into the pop culture consciousness as "Succession's" Shiv Roy, the clever, sharp-tongued, independent daughter of Logan Roy, founder and CEO of media conglomerate Waystar Royco. Genre fans may recognize her from the "Men Against Fire" episode of "Black Mirror" (the one with the feral mutant people).
The synopsis for "Run Rabbit Run," as Deadline reports, is "a fertility doctor whose firm grasp on the cycle of life is put to the test as her young daughter begins to exhibit increasingly strange behavior." No word yet on the additional cast. The film is produced by Anna McLeish and Sarah Shaw of Carver Films (which served up Natalie Erika James' Alzheimer's horror "Relic") and executive producers Deanne Weir and Olivia Humphrey. The genre-focused XYZ Films executive produces alongside 30West.
More About Run Rabbit Run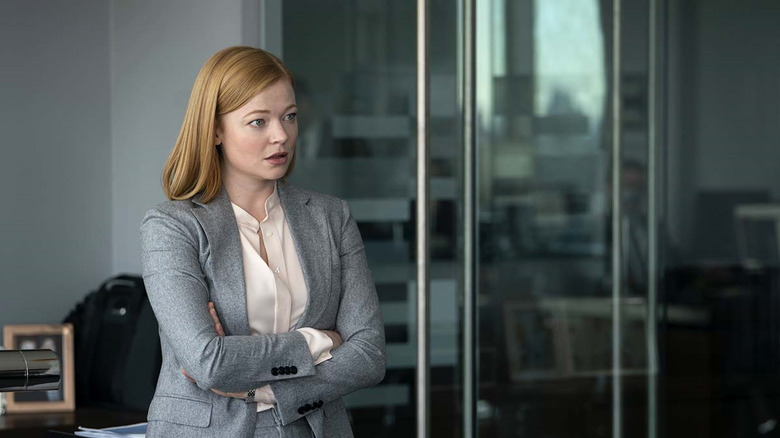 Gary Sanchez Productions
Snook and Reid have previously collaborated in the two-part miniseries "The Secret River," based on the novel of the same name by Kate Grenville, about a young couple weathering trials and tribulations in 1805 New South Wales. Reid has been going strong with television, having directed episodes of sci-fi comedy "Space Force," the Dwayne Johnson-produced "Young Rock," and HBO's "The Outsider" on top of the episodes of "The Handmaid's Tale" that earned her an Emmy nomination. XYZ's recent offerings include Joe Penna's sci-fi thriller "Stowaway,"  the bleak Netflix comedy "The Trip," and "God Is A Bullet," an adaptation directed by Nick Cassavetes ("The Notebook") and starring Nikolaj Coster-Waldau ("Game of Thrones"), Maika Monroe ("The Guest"), and Jamie Foxx ("Spider-Man: No Way Home").
Carver Films have been bringing forth some stellar, hard-hitting films since its launch in 2015. Four years prior, McLeish and Shaw produced "Snowtown," Justin Kurzel's brutal film about the Snowtown murders, before coming under the Carver banner to produce Ariel Kleiman's "Partisan," which stars Vincent Cassel as a cult leader and is just as fantastic as it sounds. Umbrella Entertainment will handle distribution for Australia and New Zealand. Film Victoria, the South Australian Film Corporation, the Adelaide Film Festival Investment Fund and Soundfirm also provide financing for the film.