Superhero Bits: The Scrapped Marvel Era TV Show, New Hawkeye Easter Eggs & More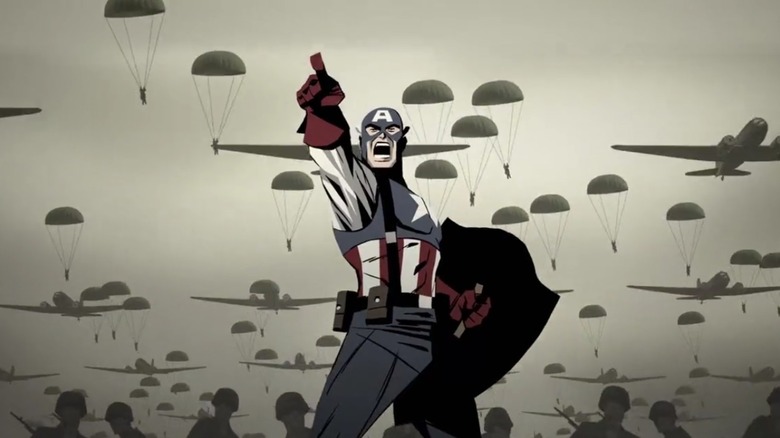 Powerhouse Animation
(Superhero Bits is a collection of stories, updates, and videos about anything and everything inspired by the comics of Marvel, DC, and more. For comic book movies, TV shows, merchandise, events, and whatever catches our eye, this is the place to find anything that falls through the cracks.)
In this edition of Superhero Bits:
We almost got a cool Marvel animated show from the "Castlevania" people
"Black Widow" has a "My Little Pony" timeline problem
"WandaVision" star Elizabeth Olsen was quite popular in 2021
"Young Justice: Phantoms" is back
The Flash Season 8: Armageddon Pt. 4
Here's the official promo for the fourth episode of the eighth season of "The Flash" on The CW:
Barry (Grant Gustin) is shocked when Eobard Thawne (guest star Tom Cavanagh) returns in the most unexpected way, and with a tie to a loved one. Damien Darhk (guest star Neal McDonough) offers advice to Barry but there is a catch. An epic battle begins with Reverse Flash pitted against The Flash, Team Flash, Batwoman (guest star Javicia Leslie), Sentinel (guest star Chyler Leigh) and Ryan Choi (guest star Osric Chau).
Chad Lowe directed the episode written by Lauren Barnett.
DC Comics Annuals Sale
For those looking to pick up some digital comics at a discount, DC has it covered. As we can see in the above tweet, the publisher is currently holding a sale, specifically for annual issues. There are more than 300 titles available for just $1 each, which isn't bad at all considering that annual issues tend to be much longer than a standard floppy comic. You can check out the full list by clicking here.
Heads Up, Young Justice: Phantoms Is Back
DC fans have been fortunate in that HBO Max finally provided a platform for the beloved series "Young Justice" to return. Its fourth season, subtitled "Phantoms," has been going strong on the streaming service, and it has now returned for more. As we can see in the above poster, shared on Instagram, the third arc of the current season is now streaming, and it is bringing some classic characters such as Zatanna along for the ride. You can stream the episodes now on HBO Max.
Shang-Chi Gag Reel
Take a look at some of the fun mishaps on set with cast and crew. Get the full Gag Reel and more bonus extras when you add Shang-Chi and The Legend of The Ten Rings to your Marvel Studios' movie collection on Blu-ray and Digital now: https://t.co/OntBy4xsiI pic.twitter.com/fRc9lXs0PE

— Marvel Studios (@MarvelStudios) December 1, 2021
"Shang-Chi and the Legend of the Ten Rings" is now available to purchase for those who wish to own a copy of Marvel's latest crowd-pleasing blockbuster. To commemorate the occasion, the studio has released the above gag reel, which shows star Simu Liu, and other members of the cast, having fun behind the scenes. It's charming, of course, but Liu and Awkwafina have generally proven to be charming most of the time, so it's par for the course.
Black Widow Features a My Little Pony Continuity Error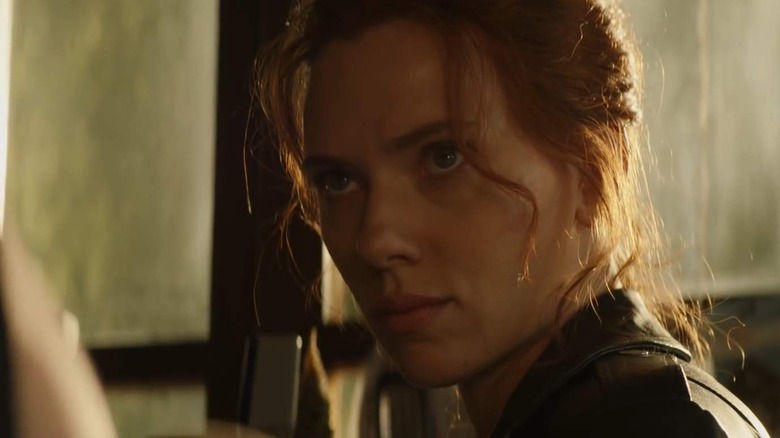 Marvel Studios
When two fandoms collide, fascinating things happen. "Black Widow" was released earlier this year and features Natasha Romanoff in her youth. During one of those sequences, we see her caring a "My Little Pony" plush. Well, Reddit user chesterforbes has pointed out that this moment brings forth a continuity error. States chesterforbes:
When young Natasha and family arrive in Cuba and are taken away, Red Guardian is seen holding a doll that Yelena brought with her. That doll was a Twilight Sparkle doll from My Little Pony: Friendship is Magic which ran from 2010-2020. Thus that doll should not exist in the 90s. Hell it shouldn't even exist during the first Iron Man movie. I would like to credit my 7 year old daughter who's watched My Little Pony more times than I can count and has so many of the toys for me ever even noticing this.
As it turns out, someone else pointed this out a bit more quietly on Twitter several months back.
we got to the theater for black widow late so i figured people were joking when they said that little yelena carries around a twilight sparkle plushie. but nope! that is 100% twilight sparkle from my little pony friendship is magic (2010) in a scene that takes place in 1995 pic.twitter.com/LIsejZmT2M

— louise (@0fficiallouise) July 12, 2021
Does this continuity error truly ruin much of anything for MCU fans? Probably not. But it might just take "My Little Pony" fans out of the story for a moment, and as someone who isn't one to dismiss others' harmless fandoms, I get it.
WandaVision's Elizabeth Olsen is IMDB's Top Star of 2021
It's no secret "WandaVision" wound up being a huge hit for Marvel and Disney. More than that, it ended up becoming one of the most talked-about shows of the year, and even scored a ton of Emmy nominations. Elizabeth Olsen's Scarlet Witch was right at the center of it all, and that garnered her an awful lot of attention on the interwebs. As such, IMDB has named her the top star of 2021, based on their date. It still doesn't mean we're getting a season 2, but it certainly bodes well for Olsen's future career prospects outside of the MCU.
Hawkeye Episode 3 Easter Eggs
The third episode of "Hawkeye", which dropped earlier this week, brought an awful lot to the table, not just to this show, but potentially to the MCU at large. As such, those who have seen the episode might do well to watch this video that was put together by the folks at ScreenCrush, along with our own Easter eggs and references round-up. Spoilers, obviously, so those who are still trying to play catch up may want to bookmark this one for later.
The Marvel Era Animated Series That Could Have Been
In 2012-2013, Powerhouse pitched a project called MARVEL ERA. The 75th anniversary of Marvel was approaching in 2014 and the idea was short stories for each decade of Marvel history- and to have each short inspired by the art/animation of that "era." (1/10) pic.twitter.com/sJJrv4rlnB

— Brad Graeber (@BradGraeber) November 14, 2021
Lastly, we finish up with something both awesome and tragic. Powerhouse Animation CEO Brad Graeber recently shared the above tweet, which showcases footage from a proposed animated series titled "Marvel Era." The studio behind "Castelvania" had the idea to put this together for Marvel's 75th anniversary, crafting short stories for each decade of the publisher's history. Based on this little bit of footage, it looks like we might have missed out on something truly special.
The pitch for MARVEL ERA was thick – there was a lot of passion behind it from everyone. These were the days I was tooling around in a repainted Captain America car that had a star spangled banner horn.(3/10) pic.twitter.com/PBlaevlSPH

— Brad Graeber (@BradGraeber) November 14, 2021
The full ten-tweet thread is filled with goodies for those who are curious about what this would have looked like and what ultimately happened. Graeber ultimately chalked it up to "studio politics" and the studio was a bit green. Still, this looks like it could have been special.
Bear in mind, this was about a decade ago. Pre-CASTLEVANIA, Pre-SEIS MANOS (though we were working on a test for MANOS while pitching ERA). @Powerhouseanim was small and still mainly using Flash but I think it holds up- all things considered. (7/10) pic.twitter.com/8WKOG6dxnN

— Brad Graeber (@BradGraeber) November 14, 2021