Here's When You Can Watch The Last Duel At Home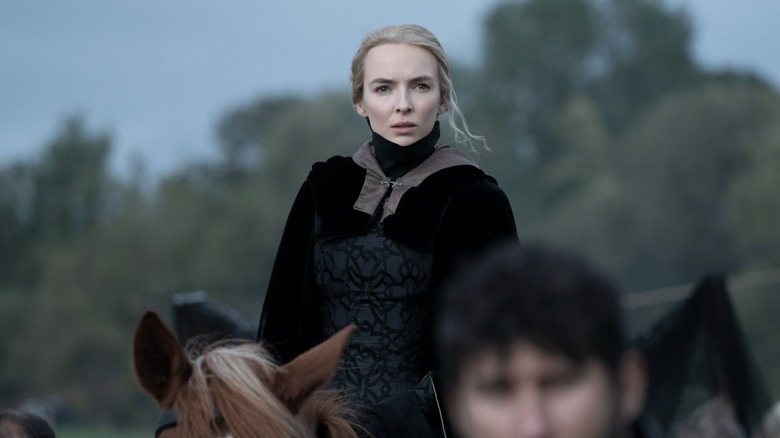 20th Century Studios
Get ready to make space on the shelf between "Gladiator" and "Kingdom of Heaven," because another of director Ridley Scott's historical epics is now available for you to watch at home. "The Last Duel," based on Eric Jager's "The Last Duel: A True Story of Trial by Combat in Medieval France," tells the story of the last judicially sanctioned duel in France between Jean de Carrouges and Jacques Le Gris over the rape of the former's wife, Marguerite de Carrouges. Starring Jodie Comer, Matt Damon, and Adam Driver in opposing roles, Scott's film is visceral and intimate in its attempts to extract the truth from the character's varying perspectives.
But while "The Last Duel" has earned critical praise and Oscar buzz, it has struggled at the box office, earning only $28 million of its $100 million budget. Whether you blame the inertia of people returning to movie theaters after a pandemic, the growing comfort audiences have with streaming blockbusters at home, or like Scott, the millennials, there is some good news on the horizon for the film as it ends its theatrical release. That's because "The Last Duel" is now finally available for you to own digitally, with Blu-Ray and streaming options coming in December!
Own The Last Duel This Month!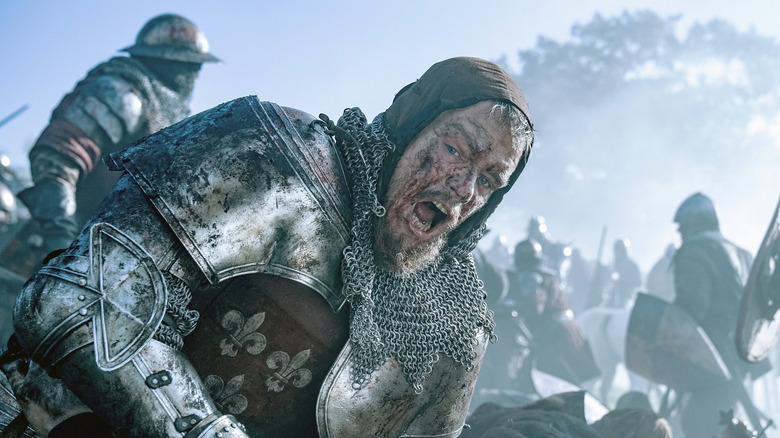 20th Century Studios
Whether you're looking to rewatch "The Last Duel" or you just preferred to wait until it hit the small screen, now's the time to catch Scott's latest historical drama before he tackles Napoleon in the still long ways off "Kitbag." As of today, November 30, "The Last Duel" is available for digital purchase, but you'll have to wait until December 14 to own it in 4K, Blu-Ray, and/or DVD. Those releases will also include the short documentary "The Making of the Last Duel," which will offer audiences a behind-the-scenes look at Scott's and the phenomenal cast's collaborations in deciding on filming locations, its cinematography, and their performances.
If you're just holding out on streaming the film, you might have to wait a bit longer to see "The Last Duel" in all its glory. Although the film was released by 20th Century Studios, which in turn is owned by Disney, you won't be seeing it on Disney+ anytime soon. That's because Disney is abiding by a deal signed in 2012 between 20th Century Studios and HBO, which means "The Last Duel" will hit HBO Max long before it arrives anywhere else for streaming. With the film's theatrical release on October 15, the 45-day buffer that Disney is enacting between theatrical and digital releases is almost over, so "The Last Duel" should arrive sometime in December to HBO Max.
Despite its box-office flop, "The Last Duel" continues to gather acclaim from both critics and audiences that saw the film in theaters. With Scott already earning further adulations for his other all-star drama in "House of Gucci," his tale of a controversial trial-by-combat is worth a revisit from the comfort of your home theater and couch. Comer's immaculate and absorbing portrayal of Marguerite is in itself one of the sole reasons such a tale belongs either in your streaming library or physical collection.