How A Nightmare On Elm Street Essentially Saved New Line Cinema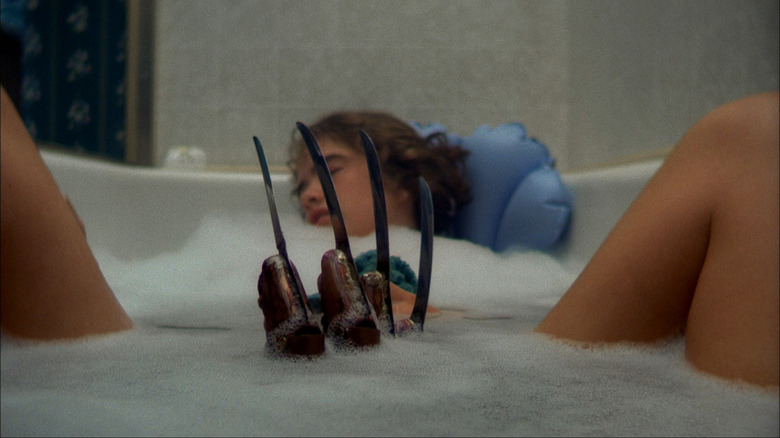 New Line Cinema
In 2004, New Line Cinema's "The Lord of the Rings: The Return of the King" cleaned up at the Oscars, taking home a record-equalling 11 awards, including Best Picture and Best Director. It was something of a coronation for Peter Jackson's spectacular trilogy and a triumph for New Line CEO Bob Shaye, who had greenlit the project on the condition that Jackson expand his original pitch to three films. It was a gamble that paid off; few trilogies have such a strong sense of continuity and the concluding part remains the only fantasy film to win the Best Picture Oscar. The trilogy are three of the highest grossing films ever made, raking in almost $3 billion worldwide.
That's really not bad for a company that started out peddling movies to universities all the way back in the '60s. They had other big hits along the way, like "The Mask," "Rush Hour," and "Seven" in the '90s and have long since merged with Warner Bros. Yet the influential studio was in serious danger of going under 20 years before their big Oscar success, when a low-budget horror movie about a scarred, fedora-wearing killer with a striped sweater and bladed glove helped them hit the big time.
The Beginnings of New Line Cinema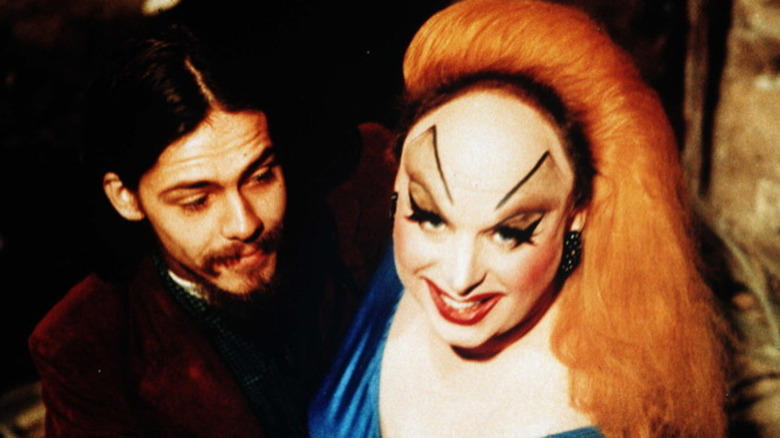 Dreamland/New Line Cinema
New Line Cinema began life back in 1967. Founded by Shaye, the company originally started out distributing world cinema and arthouse movies to college campuses before branching out into other genres. In the '70s, they had several cult hits. They re-distributed "Reefer Madness," a pious piece of '30s anti-marijuana propaganda that became a midnight hit with the sub-culture it intended to demonize; several movies from the "Pope of Trash" John Waters, including his notorious "Pink Flamingos;" and they picked up the rights for "The Texas Chain Saw Massacre" and gave it a very successful re-release.
The blend of arthouse and trash worked nicely for New Line, and they also got their first Oscar win in 1979 with "Get Out Your Handkerchiefs," a French comedy starring Gérard Depardieu that took home Best Foreign Language film.
New Line moved into producing their own movies in the early '80s, with Shaye planning to get into low-budget horror flicks. Their first effort was "Alone in the Dark" with Jack Palance, Donald Pleasance, and Martin Landau. But it wasn't until the studio was in the midst of a financial crisis that they had their first major hit, with a film that no other studio wanted to make. 
Wes Craven wrote "A Nightmare on Elm Street" in the early '80s after he finished "Swamp Thing" and started circulating the script around the studios. Paramount and Universal both passed. Improbably, Disney were the most interested, but they wanted the screenplay toned down to appeal to kids and pre-teens. Craven kept searching.
Eventually indie studio New Line picked it up. They didn't have enough money for the production themselves, however, and turned to financial backers for the modest budget.
Along Came Freddy...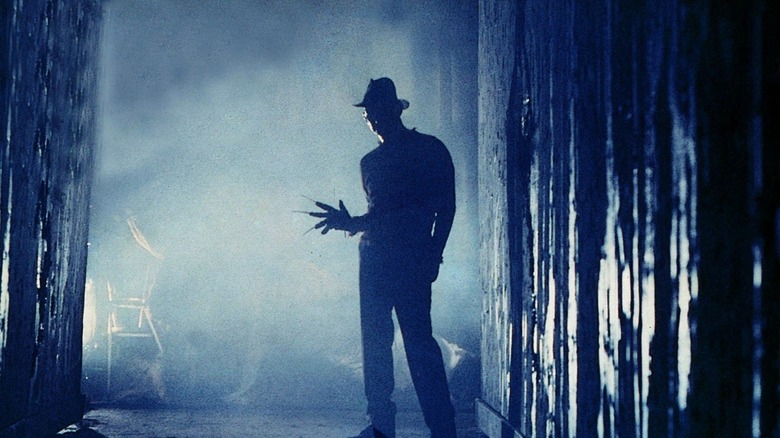 New Line Cinema
Craven's screenplay was one of those perfect horror concepts: what if there was a supernatural killer who murders people in their dreams, and the only way to stay safe was to stay awake? The bogeyman at the center of the story was Freddy Krueger, a child killer burned to death by vengeful parents many years before, who returns to haunt the nightmares of their offspring.
Craven got the idea from a terrifying real-life incident. The L.A. Times ran an article in the early '80s about a series of Asian refugees who mysteriously died in their sleep. One story about a young survivor of the Cambodian genocide is particularly haunting; he was terrified of falling asleep in case he was attacked in his dreams and never wake up again. As Craven explained:
"When he finally fell asleep, his parents thought this crisis was over. Then they heard screams in the middle of the night... by the time they got to him, he was dead. He died in the middle of a nightmare."
David Warner was originally cast as Krueger, but dropped out. The role eventually fell to Robert Englund, who Craven liked because he was willing to go to dark places that made some other actors uncomfortable. After playing nice guys and nerds for much of his career to that point, Englund relished playing someone truly evil. It was wonderful casting and Freddy would become a sensation.
Financial Difficulties and a Big Hit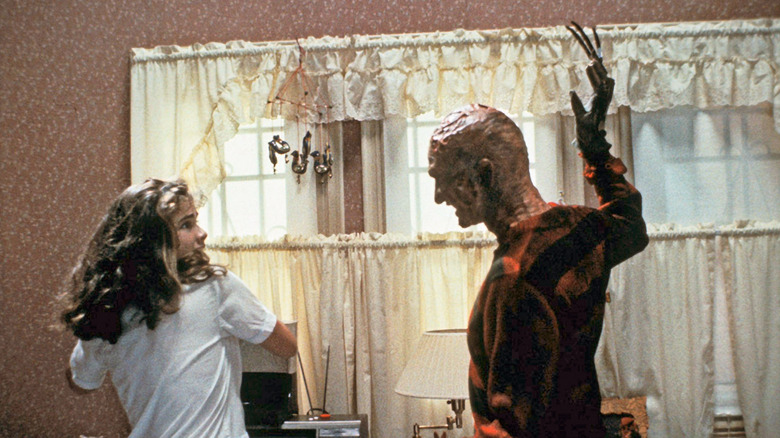 New Line Cinema
With New Line relying on external money, Craven was lucky to get the film made. One backer, who had a 40% stake in the film, dropped out a month before production began. Luckily, New Line were able to find someone else to step in with the funds. That was just the beginning of their financial woes, and at one point or another, each of the film's external backers dropped out. During filming, their distribution deal for the movie also fell through and the production had to be shut down for a few weeks because New Line were unable to pay the bills. Serbian producer George Zevecic helped rescue the film by stumping up a large chunk of the budget, reportedly because he wanted his girlfriend to get into pictures.
It turned out to be a smart move on his part. Against a budget of $1.1 million, "A Nightmare on Elm Street" went on to make $57 million at the box office and launched a hugely successful franchise, which collectively made almost half a billion dollars. The string of sequels inevitably watered down Freddy Krueger's menace, playing up his wisecracks and novelty kills. The low point arguably came in 1988 when Englund, dressed as Krueger, rapped on the "Are You Ready for Freddy" single with The Fat Boys.
It got a bit silly and was a far cry from the genuine sense of fear Krueger generated in the original film, but that didn't stop him becoming one of the iconic trio of slashers of the '80s alongside Michael Myers and Jason Vorhees. Thanks to Craven and Krueger, New Line became known as "The House That Freddy Built."