Superhero Bits: Beebo Saves Christmas, Spider-Man: No Way Home Broke The Internet & More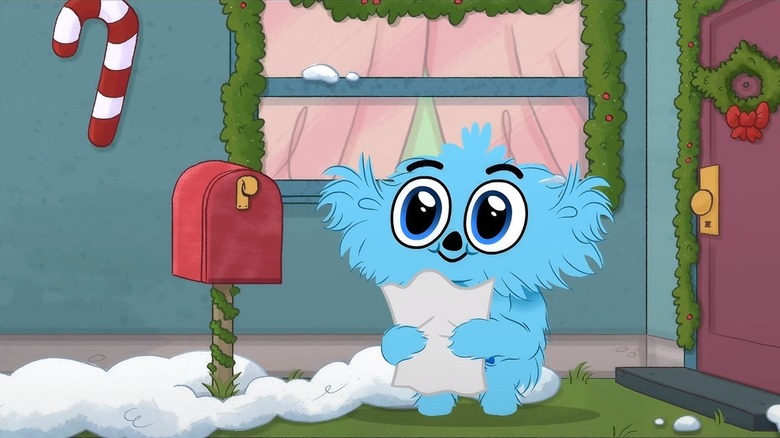 The CW
(Superhero Bits is a collection of stories, updates, and videos about anything and everything inspired by the comics of Marvel, DC, and more. For comic book movies, TV shows, merchandise, events, and whatever catches our eye, this is the place to find anything that falls through the cracks.)
In this edition of Superhero Bits:
"Legends of Tomorrow" star Beebo is getting a Christmas special this week
A "Spider-Man Into the Spider-Verse 2" tease is coming soon
"Spider-Man: No Way Home" ticket pre-sales broke the internet
Swamp Thing might kind of exist in the Arrowverse
Marvel Has Introduced An Iron Celestial
Donny Cates and Ryan Ottley recently took over "Hulk" in Marvel Comics with a new #1 issue of an ongoing series. The duo hyped it up quite a bit ahead of the release but, as we can see above, things are truly going to get nuts in this new book. Case in point, we now have an Iron Celestial. Yes, an Iron Man-esque version of the hugely powerful beings who recently were brought to life in Marvel's "Eternals." As for what will come of this Iron Celestial in the coming issues? Stay tuned. "Hulk" #1 is out now.
DC Universe Online Studio Is Making a Marvel Game
DC
As reported by the folks at Eurogamer, Dimensional Ink Studios, the company behind the long-running and popular "DC Universe Online" game, is developing a Marvel video game. The news came as part of a recent investor presentation, with the studio's parent company Enad Global 7 revealing that they are working on a "Marvel IP based massively multiplayer online game." So we're getting a new Marvel MMO, we know that much. Unfortunately, other information is slim for the time being but Jack Emmert is said to be spearheading development. The game is not expected until at least 2023. We'll keep you posted.
Hawkeye Gets a Tracksuit Mafia Poster, Bro
The folks at Marvel have released a new poster for "Hawkeye" which is now off and running on Disney+. The villains of the show (or at least one group of them) are the Tracksuit Mafia, and they now have a poster! The aptly named group got a one-sheet to help promote the release of the show's first two episodes, ahead of episode three's debut later this week. 
Batwoman Gave Swamp Thing a Name Drop
You guys remember that "Swamp Thing" show that everyone seemed to love but only lasted one season for various frustrating reasons? Well, it appears the show, or at least the character, might live on in the Arrowverse in some fashion. Recently, "Batwoman" decided to slip in a name-drop for the character, as we can see above. Does this mean that the character is going to appear somewhere else in the Arrowverse? Or was it merely a fun little Easter egg? Time will tell, though it is worth noting that The CW picked up the rights to the show and aired it last summer when programming was a bit thin due to the pandemic production issues. Make of it what you will for now.
Dark Phoenix Arrives In Fortnite
"Fortnite" and Marvel have had a long partnership that has seen many characters from the publisher's long history make their way to the wildly popular video game. Now, none other than Dark Phoenix is available in the game for players to purchase. Have fun and may we all hope this is more entertaining than "X-Men: The Last Stand" or "X-Men: Dark Phoenix."
Hawkeye Legacy Featurette
To go along with the release of the first two episodes of "Hawkeye" on Disney+, Marvel released a new featurette that focuses on the legacy of Jeremy Renner's Clint Barton in the MCU. It's appropriate given that Clint was one of the original six Avengers and yet, it has taken nearly a decade for him to get a solo project. Better late than never though.
Spider-Man: Into the Spider-Verse 2 News Is Imminent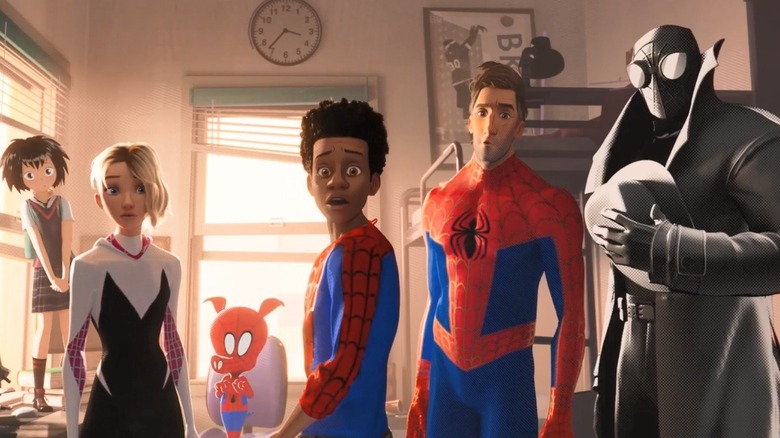 Sony Pictures
Quite a few Marvel fans are eagerly awaiting the arrival of "Spider-Man: Into the Spider-Verse 2," the forthcoming sequel to the 2018 Oscar-winning animated Marvel Comics adaptation. Well, producer Amy Pascal has revealed that we'll be getting some news on that front in the not-too-distant future. In an interview with Fandango, Pascal said "It's going to be fantastic. We have something to show on that very soon." A trailer? An official title? Who knows! But keep your eyes open.
Spider-Man: No Way Home Tickets Broke the Internet
The good news? "Spider-Man: No Way Home" tickets are now on sale, with the movie officially set to release on December 17. But there are many preview screenings on Thursday, December 16, and that helped create a frenzy the likes of which we have not seen in quite some time when tickets went on sale late Sunday night for "Spider-Monday." There were reports of ticketing sites crashing running rampant on social media, and I myself had an extremely difficult time securing seats for opening night. Just how bad did it get? As we can see in the tweet above, tickets are now being listed on eBay for ungodly markups (and you'd have to be stupid to pay that for a movie everyone will easily be able to see on opening weekend). Good luck out there, everyone.
Beebo Saves Christmas Featurette
Lastly, we got a little featurette for the upcoming Arrowverse special "Beebo Saves Christmas" over the weekend. Indeed, the beloved character who originally appeared on DC's "Legends of Tomorrow" is getting a dedicated holiday special on The CW this week. The video above offers a glimpse into the special, as well as some insight into how it all came together. "Beebo Saves Christmas" airs on The CW on Wednesday, December 1.