Everything We Know About Netflix's Live-Action Resident Evil So Far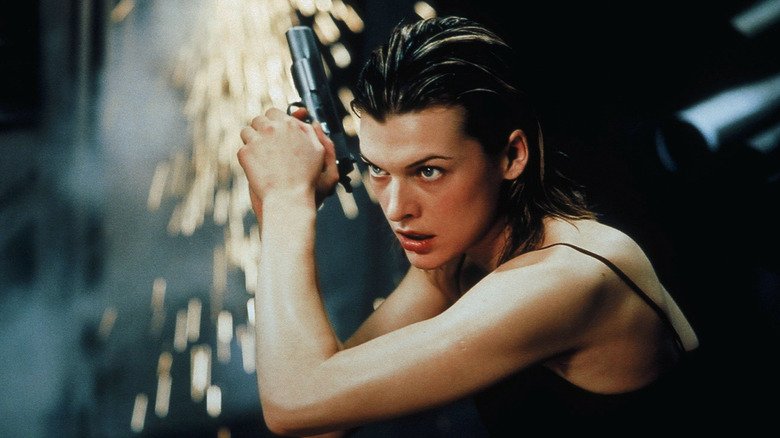 Sony Pictures
"Resident Evil," seemingly against the odds, has been a big staple in the pop culture landscape for well over two decades now. Beginning with the classic Capcom video game series, this take on the zombie genre (which evolved into something far grander) has become a true multimedia behemoth. Popular video games, a massive movie franchise, merchandise, animated projects, and now: a live-action series in the works for Netflix, the king of the streaming game. To that end, Netflix already released the animated "Resident Evil: Infinite Darkness" in 2021. They are clearly high on the franchise.
With the project coming together behind the scenes, we're here to go over everything we know up to this point about the new adaptation of the beloved games. Here's everything we know so far about Netflix's "Resident Evil" live-action series.
Resident Evil Will Tell a New Story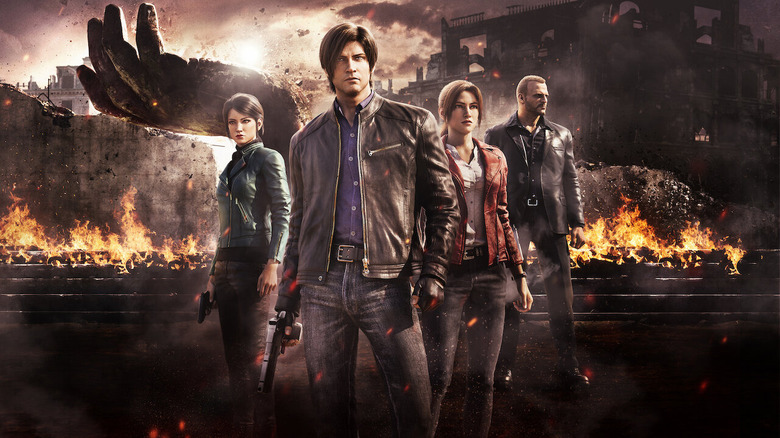 Netflix
With the theatrically released "Resident Evil: Welcome to Raccoon City" adapting the first two games in the series (more or less), it was a little unclear how, or where, this show would fit into the franchise. When the show was officially confirmed, Netflix revealed that it would tell a brand new story. What's more, that story would unfold across two different timelines. A description of the show's plot revealed in August 2020 reads as follows:
Building on one of the most popular, best selling survival horror video games of all time, Resident Evil will tell a brand new story across two timelines:

In the first timeline, fourteen-year-old sisters Jade and Billie Wesker are moved to New Raccoon City. A manufactured, corporate town, forced on them right as adolescence is in full swing. But the more time they spend there, the more they come to realize that the town is more than it seems and their father may be concealing dark secrets. Secrets that could destroy the world.

Cut to the second timeline, well over a decade into the future: there are less than fifteen million people left on Earth. And more than six billion monsters — people and animals infected with the T-virus. Jade, now thirty, struggles to survive in this New World, while the secrets from her past – about her sister, her father and herself – continue to haunt her.
The main takeaway here is that the show will be dealing, in a big way, with the fallout from the T-virus, which is downright catastrophic.
The Key Players Involved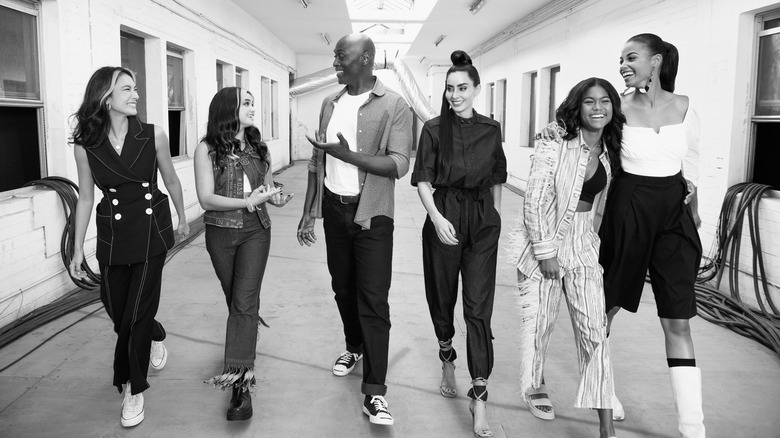 Netflix
When they officially confirmed the show, Netflix revealed the core creative team that was to be involved in bringing the show to life, led by Andrew Dabb ("Supernatural"), who serves as showrunner, executive producer, and writer. Robert Kulzer, Oliver Berben, and Mary Leah Sutton are joining Dabb as executive producers. Constantin Film CEO Martin Moszkowicz is also on board to produce.
When the show was announced, Dabb couldn't reveal much about his specific take. He did, however, declare his true love for the franchise, and the games specifically:
"Resident Evil is my favorite game of all time. I'm incredibly excited to tell a new chapter in this amazing story and bring the first ever Resident Evil series to Netflix members around the world. For every type of Resident Evil fan, including those joining us for the first time, the series will be complete with a lot of old friends, and some things (bloodthirsty, insane things) people have never seen before."
Who Is Starring In the Resident Evil Series?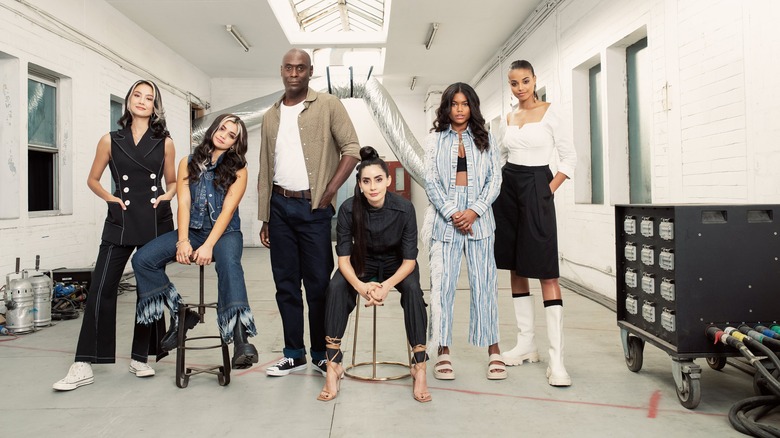 Netflix
Leading the cast will be Lance Reddick ("John Wick") as Albert Wesker, a key character from the video games who has been incredibly important, particularly as an antagonist, for much of the series. Joining Reddick will be Ella Balinska ("Charlie's Angels"), Tamara Smart ("Are You Afraid of the Dark?"), Siena Agudong ("No Good Nick"), Adeline Rudolph ("Riverdale"), and Paola Nunez ("Bad Boys for Life"). Undoubtedly, more cast members will be added/revealed as the show gets closer to release, but this is who we know will be leading the way at this stage.
When Will Resident Evil Be Released On Netflix?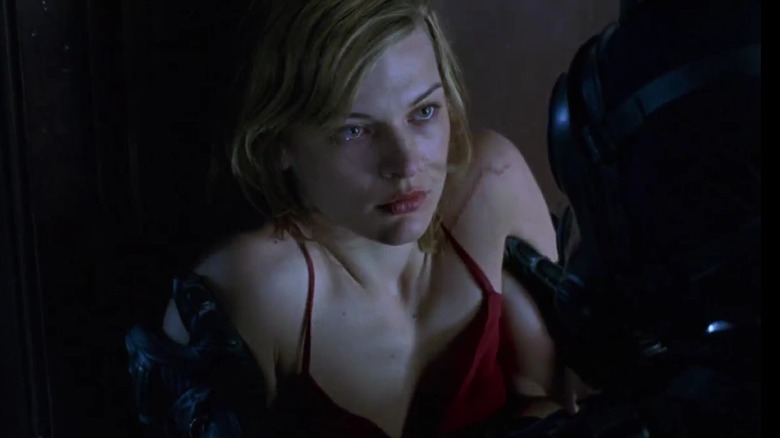 Sony Pictures
As of this writing, Netflix has not confirmed an official release date for the show. However, with production expected to begin before the end of 2021 (if it hasn't already), we should expect to see it debut sometime in late 2022. Barring a massive delay, early 2023 seems like the latest it would arrive.