The Morning Watch: Eternals VFX Breakdown, Catching Up On Lost In Space & More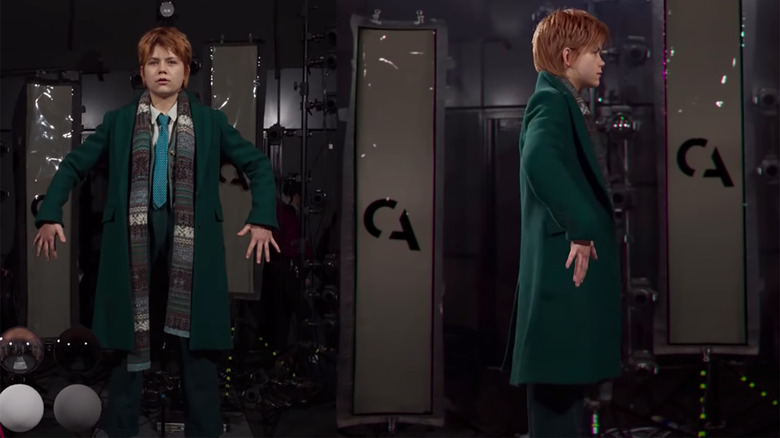 Marvel Studios
(The Morning Watch is a recurring feature that highlights a handful of noteworthy videos from around the web. They could be video essays, fan-made productions, featurettes, short films, hilarious sketches, or just anything that has to do with our favorite movies and TV shows.)
In this edition, watch a breakdown of the visual effects in a key sequence from Marvel's "Eternals." Plus, catch up on the second season of "Lost in Space" before the third season arrives on Netflix this week. And finally, if you haven't seen "Binging with Babish" make the "Friends" sandwich known as The Moistmaker, then you can catch up with the recipe to recreate it with home and see all the bloopers from behind the scenes.
Marvel's Eternals VFX Breakdown
First up Marvel's Lorraine Cink sat down with "Eternals" VFX supervisor Stephane Ceretti to talk about the post-production work on an early action sequence from the Marvel Studios movie. Find out how they created digital doubles of Sersi (Gemma Chan) and Sprite (Lia McHugh), turned a double decker bus into rose petals, and brought the creatures known as Deviants to life.
Catching Up on Lost in Space
Next, before the third season of "Lost in Space" arrives on Netflix this week (yes, this show is still around and hasn't been canceled), there's no better time to get a refresher on what happened in the second season. Since two years have past since the previous season, there are plenty of details you might want to remember. Every single episode of the third season debuts on Netflix staring on December 1, 2021.
Botched with Babish - The Moistmaker from Friends
Finally, it's been five years since "Binging with Babish" showed "Friends" fans the best way to make the famous Moistmaker sandwich made from the leftovers of one of the show's beloved Thanksgiving episodes. This year, Babish has delivered a new edition of "Botched with Babish," showing a ton of outtakes that came from the episode. It's a great look behind the scenes of how this wonderful cooking series comes together.