Final Sing 2 Trailer: Sorry, Parents, You'll Be Watching This One A Lot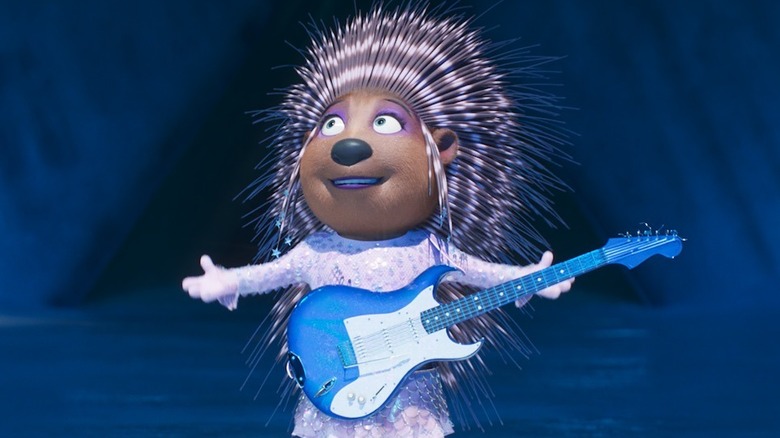 Universal Pictures press site
Universal Pictures/Illumination Entertainment has released the final trailer for the upcoming film "Sing 2." The musical gang of animals is back and this time they're bringing U2's Bono with them. The cast includes Matthew McConaughey, Reese Witherspoon, Scarlett Johansson, Taron Egerton, Tori Kelly, Nick Kroll, Bobby Cannavale, Halsey, Pharrell Williams, Letitia Wright, Eric André, Chelsea Peretti, and of course, Bono. The film is written and directed by Garth Jennings, returning from the first movie.
Watch the trailer below!
Sing 2 Trailer
The video you see before you and the characters therein are about to be burned into your brain if you have children. My niece and nephew play animated films on a loop so I'll be right there with you. It's not a bad fate. The music from the first film was great, and this time around, it should be even better. Joby Talbot composed the score and U2 is performing the original song "Your Song Saved My Life." Not only that, but we'll be getting hits from BTS (breathe a moment before you hyperventilate), Billie Eilish, Elton John, Halsey (who plays the spoiled wolf Portia), and more.
As you can see in the trailer, Johnny (Taron Egerton) is working with a new dance instructor, Klaus Kickenklober (Adam Buxton). If your children aren't walking like Klaus and saying, "Tippy toes, tippy toes. I don't see your tippy toes," I'll eat my hat.
Drama in the Animal Kingdom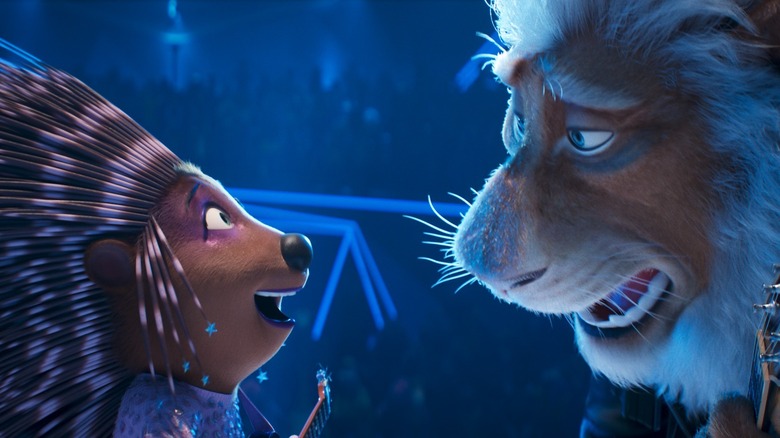 Universal Pictures press site
There's an awful lot of drama in this animal kingdom in the final trailer. Rosita (Reese Witherspoon) loses her role to Porsha, who can clearly sing, but absolutely can't act. The moment we get in the trailer where she tries to do so reminds me of several films about the advent of the "talkies." You know, the ones where pretty people who can "ape" for the camera (I'd apologize for that but I don't want to) have terrible accents and get fired. It also appears that the epic show the group is planning involves aliens and a whole lot of wires.
Though we only get a glimpse of Bono's Clay Calloway, an animal faints when they meet him. Having once met Bono in a department store, I understand this reaction completely.
Here is the synopsis for the film:
This holiday season, the new chapter in Illumination's smash animated franchise arrives with big dreams and spectacular hit songs as the ever-optimistic Buster Moon and his all-star cast of performers prepare to launch their most dazzling stage extravaganza yet ...all in the glittering entertainment capital of the world. There's just one hitch: They first have to persuade the world's most reclusive rock star—played by global music icon Bono, in his animated film debut—to join them.
Prepare yourselves and get ready to vocalize, because Illumination Entertainment's "Sing 2" will hit theaters on December 22, 2021.