The Gilded Age: Release Date, Cast, And More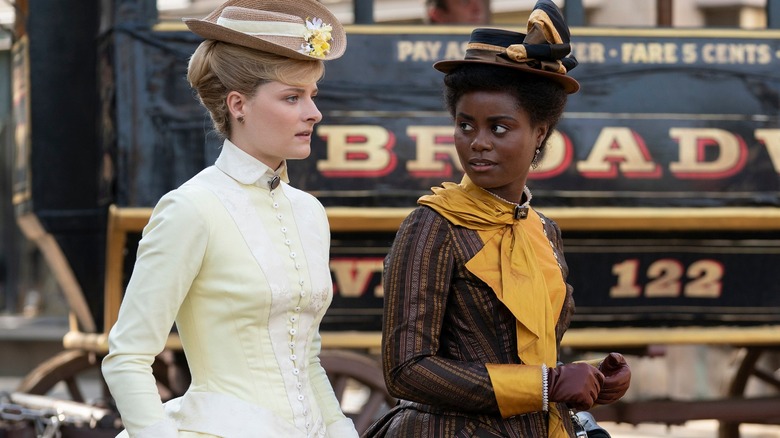 HBO
(Welcome to ...And More, our no-frills, zero B.S. guide to when and where you can watch upcoming movies and shows, and everything else you could possibly stand to know.)
Period drama fans, rise up! "Downton Abbey" creator Julian Fellowes is keeping busy by bringing the Crawley family to the big screen, but why stop there? You can never have enough old-school glamour, amirite? Next, the creative team behind the grand manors, dresses and drama of "Downton Abbey" are taking a trip across the pond to explore the Americas. Thus we have "The Gilded Age," a new HBO series in all its glitzy glory.
The Gilded Age Release Date and Where To Watch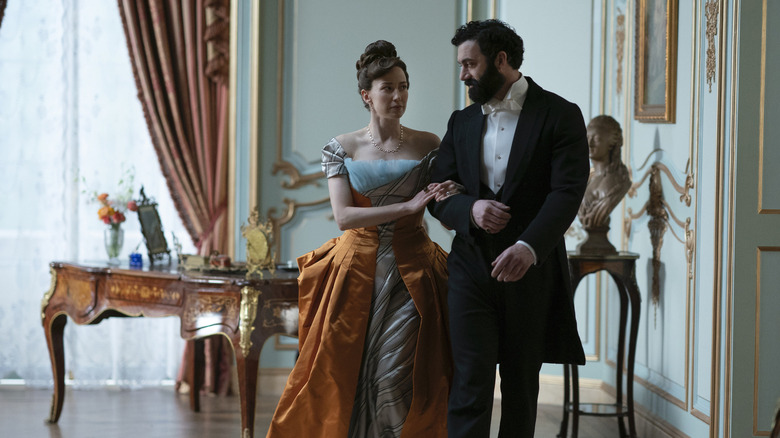 HBO
"The Gilded Age" is set to premiere on January 24, 2022. HBO is kicking the new year off with a journey into the past, then keeping the saga going with weekly releases. New episodes arrive each Monday night at 9:00pm EST, and will simultaneously be available on HBO Max.
What is The Gilded Age?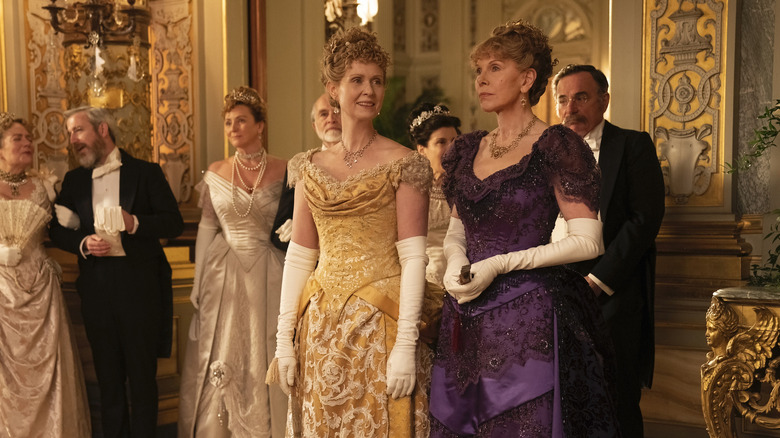 HBO
Just as the title suggests, this nine-episode period drama will drop viewers into the later 19th century, just after the American Civil War and before the turn of the century. The country is approaching immense economic and social change, which kickstarts all kinds of conflicts — especially amongst the wealthy elites. "The Gilded Age" will follow an ensemble cast of characters, particularly focusing on a young woman who moves to New York in the 1880s and accidentally becomes entrenched in a war between new money and old.
The Gilded Age Cast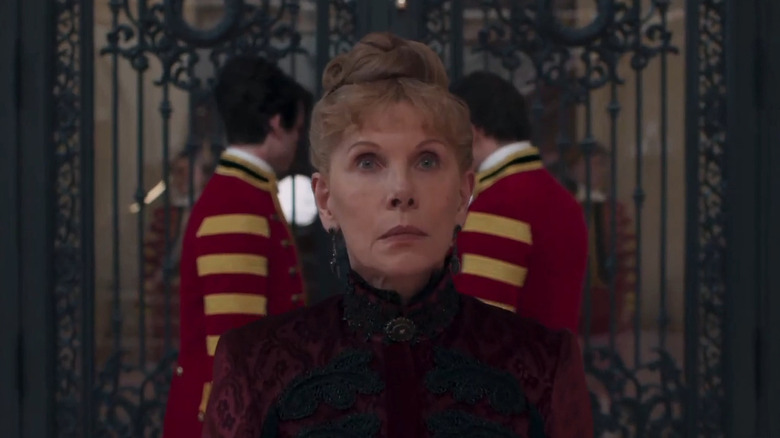 HBO
You are guaranteed to recognize a face or five from this star-studded cast. Christine Baranski looks to be a matriarch of the show, or maybe a villain of sorts, as a proud old-money socialite clinging tightly to the ways of the past. Cynthia Nixon plays her sister, Ada Brook, who relies on her charity. Louisa Jacobson makes her television debut as Matian Brook, the penniless young woman at the center of the series, sent to live with her aunt after the death of her father. At her side is Peggy Scott (Denée Benton) a young, ambitious writer seeking a fresh start. Marian ends up in the middle of the social war between her aunts and their insanely rich new-money neighbors, a ruthless railroad tycoon (Morgan Spector) and his ambitious wife (Carrie Coon).
The series also stars Taissa Farmiga as Gladys Russell, innocent and naive young woman; Blake Ritson as Oscar van Rhijn, son of Baranski's Agnes van Rhijn; Simon Jones as Bannister, the Van Rhijns' butler; Harry Richardson as Larry Russell, recent Harvard graduate; Thomas Cocquerel as Tom Raikes, a young lawyer, smitten with Marian; and Jack Gilpin as Church, the Russell butler, with a mysterious past. Even more faces are expected to show up, including Jeanne Tripplehorn, Patrick Page, Douglas Sills, Audra McDonald, Amy Forsyth, Taylor Richardson, Kelley Curran, Ben Ahlers, Nathan Lane, Killi O'Hara, and Donna Murphy.
The Gilded Age Directors, Writers and More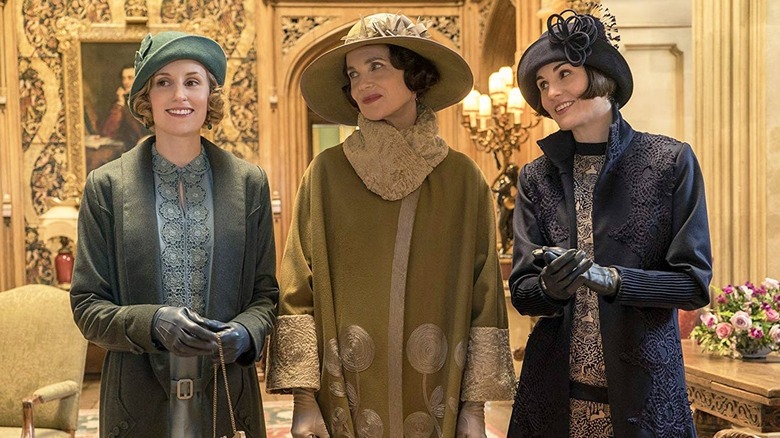 PBS
"The Gilded Age" is created and written by "Downton Abbey" creator Julian Fellowes — a longtime project of his that was first conceived back in 2012. With "Downton" still in production, writing for "The Gilded Age" was delayed and eventually picked back in 2016. The show was officially announced for NBC in 2018, then moved to HBO in 2019. Episodes will be directed by Michael Engler, known for his work on "Sex and the City" and "30 Rock," as well as Salli Richardson, who helmed episodes of "Dear White People," "Black-ish," and "Luke Cage," and the Amazon series "The Wheel of Time."
The Gilded Age Trailer
The American Gilded Age was a period of immense economic change, of great conflict between the old ways and brand new systems, and of huge fortunes made and lost. Against the backdrop of this transformation, HBO's The Gilded Age begins in 1882 with young Marian Brook (Louisa Jacobson) moving from rural Pennsylvania to New York City after the death of her father to live with her thoroughly old money aunts Agnes van Rhijn (Christine Baranski) and Ada Brook (Cynthia Nixon). Accompanied by Peggy Scott (Benton), an aspiring writer seeking a fresh start, Marian inadvertently becomes enmeshed in a social war between one of her aunts, a scion of the old money set, and her stupendously rich neighbors, a ruthless railroad tycoon and his ambitious wife, George (Morgan Spector) and Bertha Russell (Carrie Coon). Exposed to a world on the brink of the modern age, will Marian follow the established rules of society, or forge her own path?