The Morning Watch: Ghostbusters: Afterlife Easter Eggs, Muppets Haunted Mansion Bloopers & More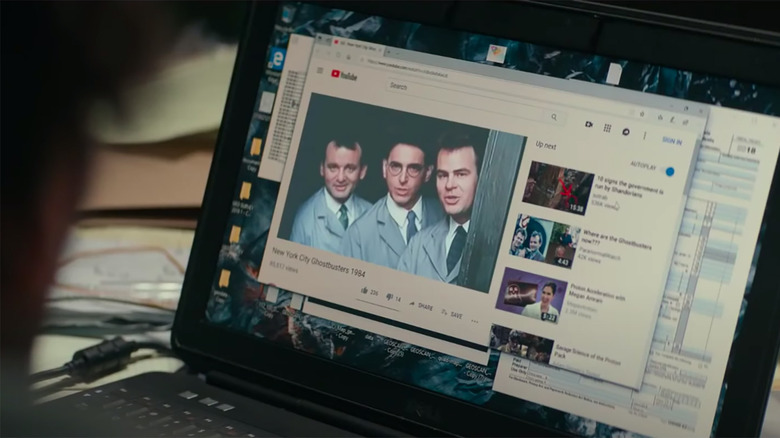 Sony Pictures
(The Morning Watch is a recurring feature that highlights a handful of noteworthy videos from around the web. They could be video essays, fan-made productions, featurettes, short films, hilarious sketches, or just anything that has to do with our favorite movies and TV shows.)
In this edition, in case you didn't notice them every single minute throughout the film's runtime, take a look at a bunch of Easter eggs from "Ghostbusters: Afterlife." Plus, get some laughs from a reel of bloopers from the Disney+ special "Muppets Haunted Mansion." And finally, see what happens when "The Amazing Spider-Man" star Andrew Garfield responds to fans queries on the internet in support of his musical turn in Netflix's new movie "Tick, Tick... Boom!"
Ghostbusters: Afterlife Easter Eggs
First up, ScreenCrush has rounded up over five dozen Easter eggs and callbacks from "Ghostbusters: Afterlife" that throw it back to the original "Ghostbusters." It seems like they might be a little cheeky about pointing out some of the most obvious references, but there just might be first-timers out there who don't have this kind of basic knowledge about the original "Ghostbusters," and this will serve as their entry point to the 1984 classic. Plus, there are some more obscure Easter eggs to take note of too.
Muppets Haunted Mansion Blooper Reel
Next, even professionals like The Muppets can mess up a take, as evidenced by this blooper reel from the recent Disney+ special "Muppets Haunted Mansion" that hit the streaming service for the Halloween season. I love that the Muppet puppeteers and voice actors keep controlling their characters as they react to their own mistakes and flub their lines. It makes Jim Henson's beloved creations feel that much more real. They even laugh and react to the bloopers caused by the human actors, and it's just a delight.
Andrew Garfield Responds to Fans Online
Finally, GQ brought in Andrew Garfield to go "undercover" on the internet as himself to respond to real fan comments and questions on Twitter, Instagram, Quora, Wikipedia, Reddit, YouTube and TikTok. Despite what his Wikipedia says, Garfield doesn't collect stamps. As for whether he has any interest in playing The Joker, Garfield doesn't hesitate to say that he won't go anywhere near it, so don't count on it.