It's A Good Day For Bowie Fans As Brett Morgan Announces A Top Secret Project On The Iconic Musician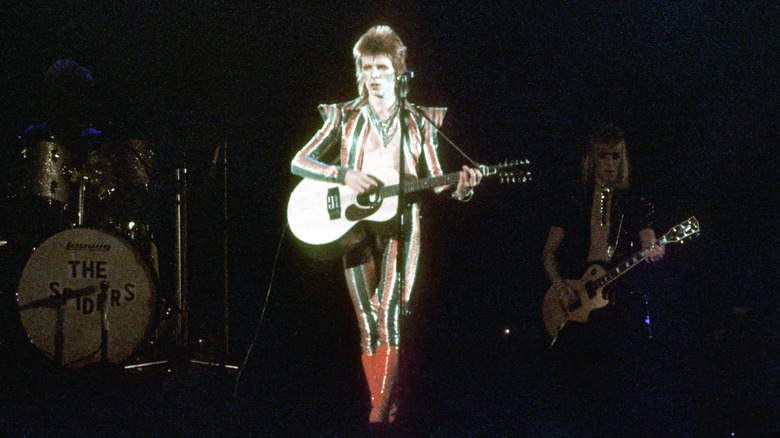 Michael Ochs Archives / Getty Images
We've yet to have a tried and true David Bowie documentary that really gets into the nitty-gritty of who Ziggy Stardust was, on and off-stage. Now, we may get just that from Brett Morgan, the filmmaker behind "Kurt Cobain: Montage of Heck."
According to Variety, the director — who is also known for his work on "Jane," "The Runaways," and "The Kid Stays in the Picture" — has been "finalizing" a "top-secret" Bowie project, which is based on "thousands of hours of rare performance footage" of the legendary rock star, for the "last four years." Most of the footage being used is "previously uncirculated," sources tell the outlet.
A source close to the production told the outlet that the project is "neither documentary nor biography, but an immersive cinematic experience built, in part, upon thousands of hours of never before seen material."
According to those insiders, the live concert footage is integral to the film, which Morgan is trying to secure an IMAX release. Imagine seeing Bowie live on an IMAX screen — kind of gives you the chills, doesn't it? The filmmaker is also working on multiple aspects of the project himself on top of directing, including writing, editing, and producing.
There has yet to be an official title — or any other official information — announced for the project.
David Bowie's Estate Approves of the Project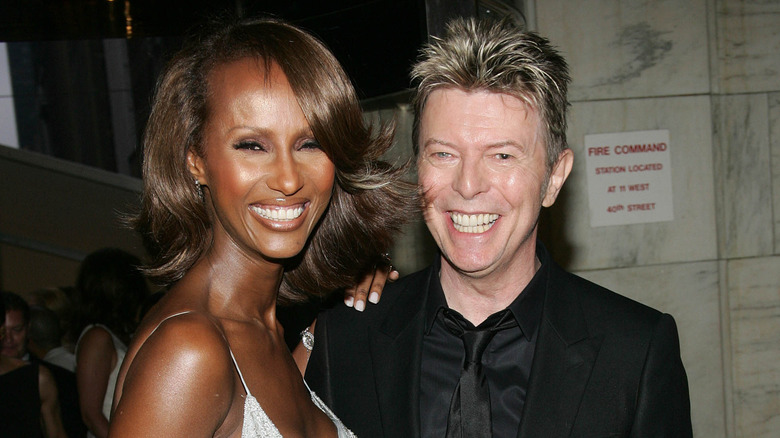 Evan Agostini / Getty Images
Unlike the majority of Bowie-centric or inspired projects, this film is supposedly being made with the full cooperation and support of the David Bowie estate. Just days ago, Iman — David Bowie's widow — told the outlet during an interview that the late legend's family is (still) staunchly against allowing a biopic of Bowie's life, or even their marriage, to hit the big screen.
"I've been asked, and people say things like, 'Your love story should be made into a movie.' Oh, dear God, no! It's just so private. Also, it's a family decision. It's always a no. We always ask each other, 'Would he do it?' He wouldn't. We want to honor his decision."
This is an age-old story for Iman and the David Bowie estate. One of the best examples (which, in my opinion, actually turned out better in the end) of this is Todd Haynes' 1998 musical drama "Velvet Goldmine," which centers on a Bowie-like figure (Jonathan Rhys Meyers) and features a soundtrack brimming with similar glam rock from the era as a result of failing to obtain the rights to Bowie's music.
However, it seems those close to Bowie have opened up a bit for this movie. His longtime producer, Tony Visconti, will be joining the film as music producer while the Oscar-winning sound team behind "Bohemian Rhapsody" — John Warhurst and Nina Hartstone — joins to mix and design sound for the doc. Oscar winners Paul Massey and David Giammarco, who worked on "Ford v Ferrari," will serve as re-recording mixers for the project. BMG and Live Nation will produce alongside Morgen's own production company, Public Road.