Spellbound – Everything We Know So Far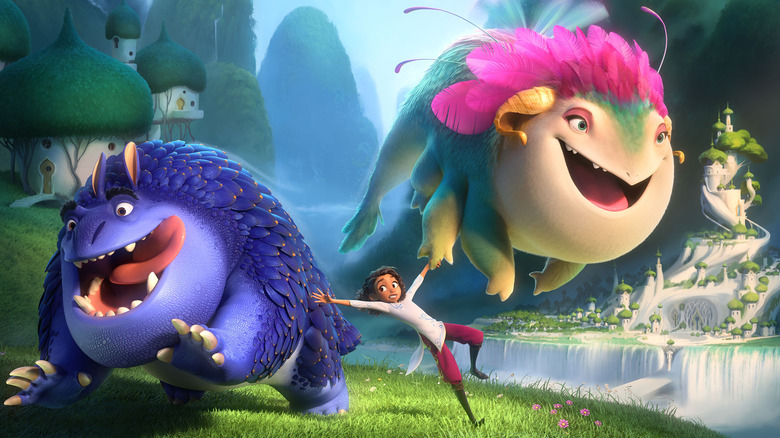 Skydance Animation
(Welcome to ...And More, our no-frills, zero B.S. guide to when and where you can watch upcoming movies and shows, and everything else you could possibly stand to know.)
You might recognize Skydance Productions from their work on epic action films, including Charlize Theron's "The Old Guard" and the sci-fi horror, "Annihilation." Now the studio is dipping their toes into the world of animation. After creating the 2021 short film, "Blush," Skydance Animation continues with their first two animated features, "Luck," and "Spellbound." The second of the two, slated for a late 2022 release, "Spellbound" is still a bit of a mystery — but here's quick rundown of everything we know so far.
When is Spellbound coming out?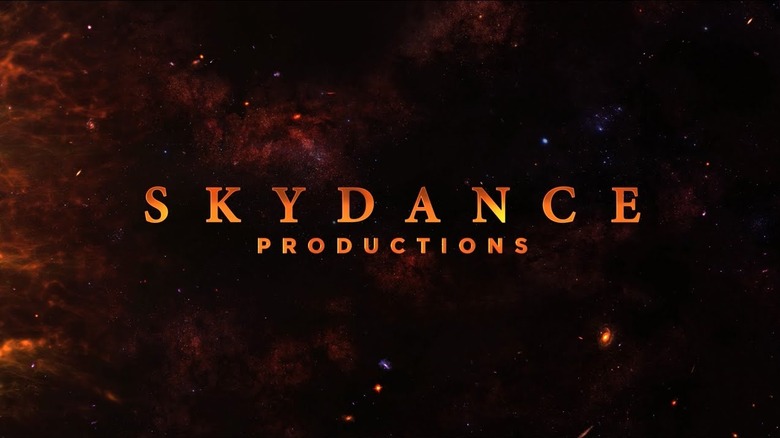 Skydance Productions
"Spellbound" was originally set to arrive on November 11, 2022, but that release date has moved. Now it will debut on August 5, 2022. 
Along with "Luck," the first animated feature from Skydance Animation, the film has been acquired by Apple for release on Apple TV+. Whether or not this also entails a theatrical release has yet to be announced. This partnership will continue on after these films are released, as Skydance Animation and Apple recently unveiled a multi-year partnership to deliver both features and TV series targeted at kids and families.
What is Spellbound?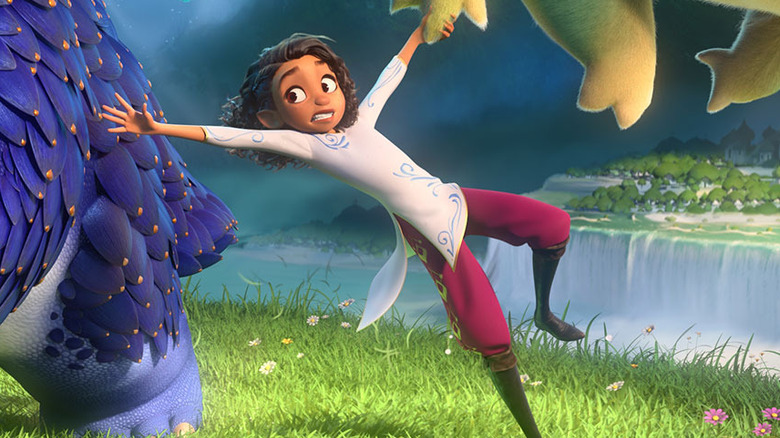 Skydance Animation
'Spellbound" is an animated musical feature, set in a magical world where a young girl must break the spell that split her kingdom in two. The story follows "Ellian, a teenager who comes of age using her magical powers to defend her family when the opposing forces of light and darkness threaten to divide her kingdom." The premise sounds pretty familiar, but given the team behind the "Spellbound," you shouldn't discount it on that alone. From the sound of it, the film embraces its fantastical elements to the touching coming of age story — and who can say no to another magical kid trying to save the world? Skydance Animation president Holly Edwards has said that the film creates a "rich world" and "compelling characters."
Spellbound Cast, Director, and More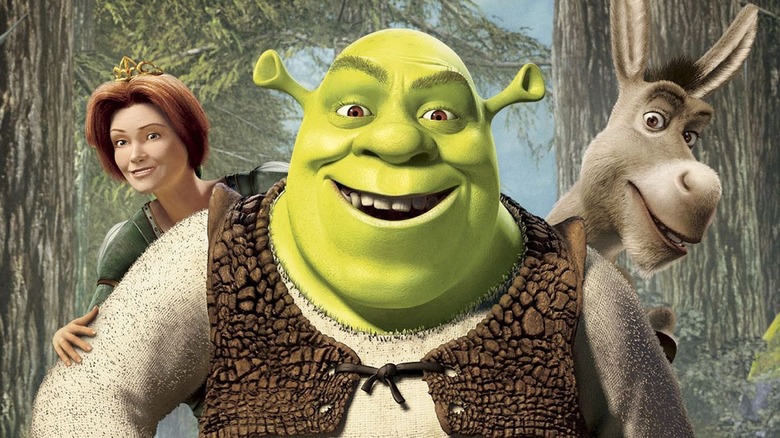 DreamWorks Pictures
"West Side Story" actress Rachel Zegler is leading the cast of "Spellbound" as Princess Ellian. Nicole Kidman will play Ellsmere, the hyper-precise, kind, and just queen of Lumbria. Javier Bardem lends his voice to Solon, the big-hearted, boastful king. John Lithgow plays Minister Bolinar, while Jenifer Lewis ("The Princess and the Frog") plays Minister Nazara Prone; the two are advisors to the princess. Nathan Lane and André De Shields ("tick, tick...BOOM!") play The Oracles of the Sun and Moon, and Jordan Fisher ("To All the Boys: P.S. I Still Love You") plays Callan, a young nomad who helps the princess on her quest.
We also know plenty about the creatives behind the film. The animated musical reunites the "Shrek" team of director Vicky Jenson and producer David Lipman. They'll be working with a script penned by "Mulan" writers Lauren Hynek & Elizabeth Martin, plus "Beauty and the Beast" and "The Lion King" scribe Linda Woolverton. Another familiar name you'll recognize from the Disney corner of the world is none other than Oscar-winning songwriter, Alan Menken. The composer behind Disney classics, including "The Little Mermaid" and "Aladdin," Menken will provide the score and original songs, with lyrics by Glenn Slater ("Tangled"). Chris Montan ("Frozen") will serve as producer.
This film also has some influence from former Pixar pioneer John Lasseter, who co-runs Skydance Animations with Holly Edwards. Lasseter's hiring was a controversial decision, given it came shortly after he was fired from Disney following sexual harassment accusations.