5 Paul Rudd Movies To Stream After Ghostbusters: Afterlife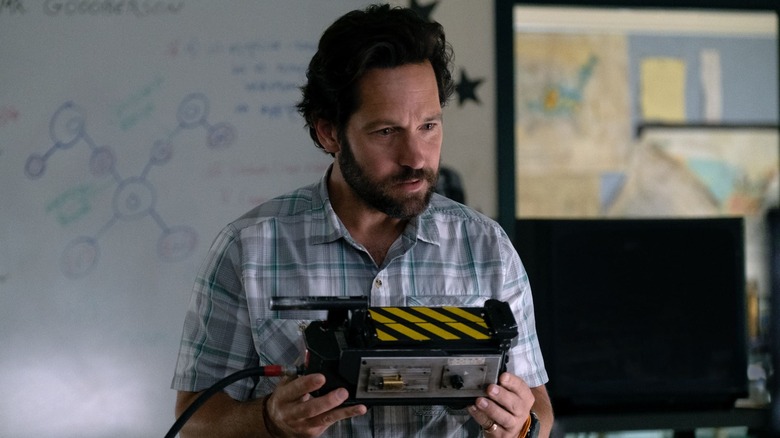 Sony Pictures
Paul Rudd has been one of the most consistent comedy actors working in the business for many, many years now. You wouldn't exactly know that given that he has also proven to be an ageless wonder, as well as a recently-named Sexiest Man Alive. It's a good time to be Rudd, especially because he's starring in the long-awaited "Ghostbusters: Afterlife," which is finally in theaters and offering fans of the franchise a return to that spooky universe.
But what does one do after watching that movie? How does one fill the time after enjoying a much-anticipated blockbuster? Luckily, Rudd has had himself quite the career, and we're here to recommend five of the actor's other movies to stream after watching "Ghostbusters: Afterlife."
Captain America: Civil War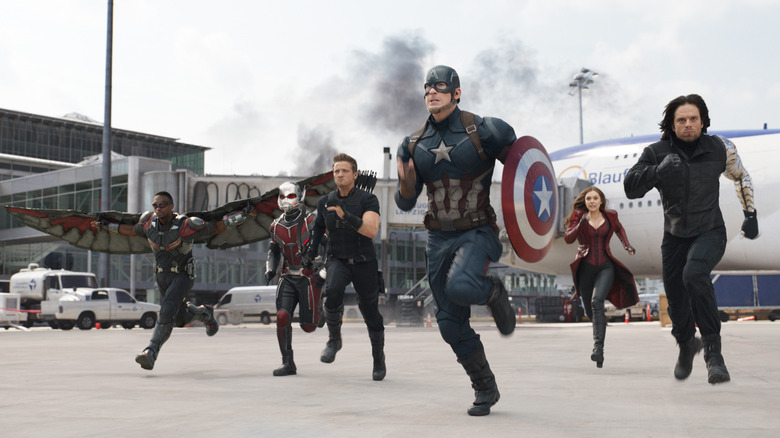 Marvel Studios
Where to Stream: Disney+
Yes, Paul Rudd has a pair of solo "Ant-Man" movies under his belt, with "Ant-Man and the Wasp: Quantumania" still on the way. That said, the pure action, spectacle, and entertainment value to be had in "Captain America: Civil War" simply cannot be matched. It remains one of the most entertaining and rewatchable MCU movies to date, and Rudd's Scott Lang, for my money, works best when he gets to be part of the action and doesn't have to worry about being the center of attention. "Avengers: Endgame" also benefits from this greatly as well, but "Civil War" is a gigantic superhero team-up movie with shockingly reasonable stakes, compared to half of the universe being wiped from existence. Plus, the IMAX Enhanced version of "Captain America: Civil War" was recently made available on Disney+. There has never been a better time to revisit this one.
Monsters vs. Aliens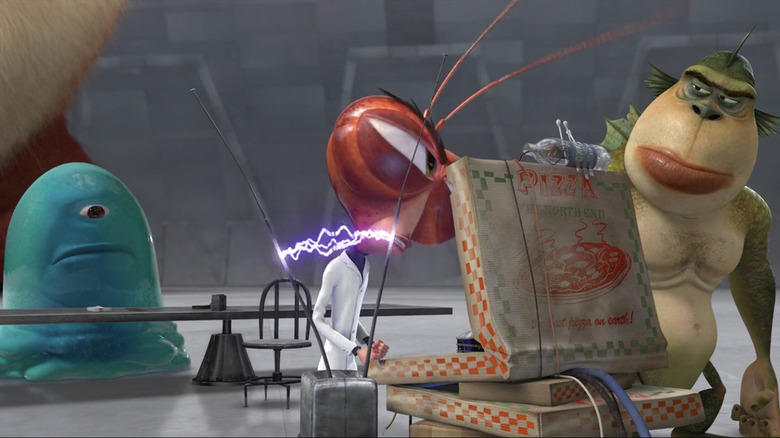 DreamWorks
Where to Stream: Amazon Prime Video
For whatever reason, it feels like a lot of animated movies — even very good ones that are successful — not made by Disney can fall through the cracks shortly after they leave theaters. Perhaps it's just my perception, but that's what it feels like happened to the incredibly charming 2009 animated flick "Monsters vs. Aliens." Rudd is part of the stacked voice cast that also includes the likes of Seth Rogen, Reese Witherspoon, and Stephen Colbert. It's got that same fun sci-fi vibe that a "Ghostbusters" movie should have, so it might make for a great companion piece to "Ghostbusters: Afterlife" in that way.
I Love You, Man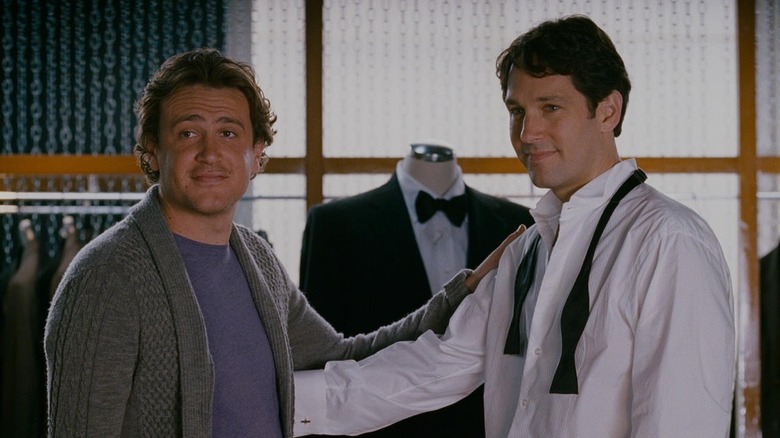 Paramount Pictures
Where to Stream: Paramount+
I am not just saying this: If life has taught me anything, it's that loving, platonic male friendships can truly be one of the most beautiful and pure things this life has to offer. Men have a tendency, on the surface, to let machismo and masculinity get in the way of that. I never have, and embrace such things with open arms. "I Love You, Man" is an absolutely charming and hilarious look at platonic love between two men, Paul Rudd's Peter and Jason Segel's Sydney. It's an odd-couple romance, only the romance is of the "we don't need to kiss about it" sort. Peter is happily engaged but sorely needs friendship in his life, and his journey to discovering and embracing that friendship is just downright nice. Movies are great vehicles for making us feel nice.
The 40-Year-Old Virgin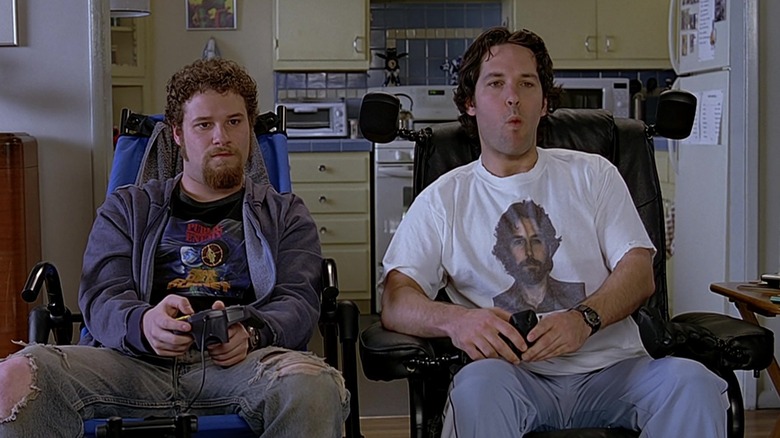 Universal Pictures
Where to Stream: HBO Max
In "Ghostbusters: Afterlife," Paul Rudd's Mr. Grooberson ends up helping a couple of kids on their quest to save a town from some ghosts. In "The 40-Year-Old Virgin," Rudd is also helping someone on a quest, though admittedly of a wildly different variety. He and a group of friends enlist themselves to help Steve Carell's Andy get laid, as he is — as the title implies — still a virgin at the age of 40. Am I reaching to connect dots here? Probably, but any excuse to recommend what I consider to be one of the pound-for-pound funniest comedies of the last 20 years is never a bad thing. This is Judd Apatow firing on all cylinders with a group of some of the funniest people alive, including Seth Rogen, Jane Lynch, and the criminally underrated Romany Malco. If it's been a while, this is one well worth revisiting.
Halloween: The Curse of Michael Myers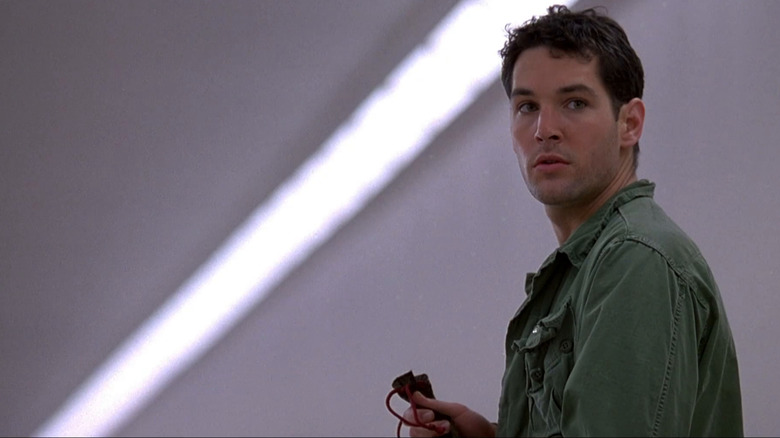 Dimension Films
Where to Stream: Showtime
Can I, in good conscience, say that "Halloween: The Curse of Michael Myers" is a "good" movie by most classic definitions? I cannot. However, we are talking about Paul Rudd here and it's always good to look back on where someone came from. 
While "Clueless" (also released in 1995) is surely going to get more credit for breaking him as a viable star, the sixth entry in the "Halloween" franchise was Rudd's first shot to lead a movie. In this case, as an older Tommy Doyle, one of the kids that Jamie Lee Curtis' Laurie Strode was babysitting on that fateful night in 1978 when Michael Myers returned to Haddonfield. This movie essentially caps off a pretty bizarre trilogy that kicked off with "Halloween 4: The Return of Michael Myers," and it does so in absolutely bonkers fashion. It is an off-the-rails, totally strange slasher flick, and it's just simply not the kind of thing we've seen Rudd do since. It's a unique entry in his filmography, and it's certainly worth seeing a man known for his comedic chops in a role like this. Also, it involves a very weird cult, and not nearly enough slasher movies wander down that road in my humble opinion.