The Daily Stream: Drive Is The Ultimate Sleek And Sexy Neo-Noir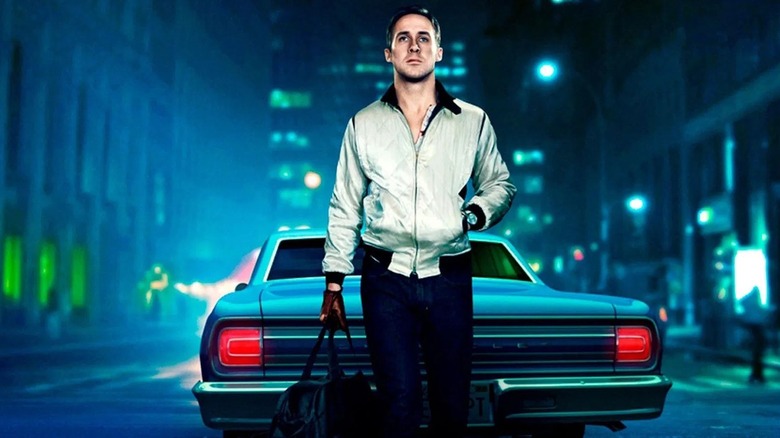 FilmDisrict
(Welcome to The Daily Stream, an ongoing series in which the /Film team shares what they've been watching, why it's worth checking out, and where you can stream it.)
The Film: "Drive"
Where You Can Stream It: Amazon Prime
The Pitch: Action and romance never looked so good together, y'all. Nicolas Winding Refn's 2011 "Drive" is one of the smartest and sexiest neo-noir films to date. Some may think Ryan Gosling was the ultimate lover with his character in "The Notebook," but I'll take his role in "Drive" over that guy any day. Filled with impressive car chases, pulsating electronic music, gorgeous cinematography, and gruesome fight scenes all meticulously melted within a sea of romance, "Drive" is an underrated gem with everything you want in a neo-noir film. 
Why It's Essential Viewing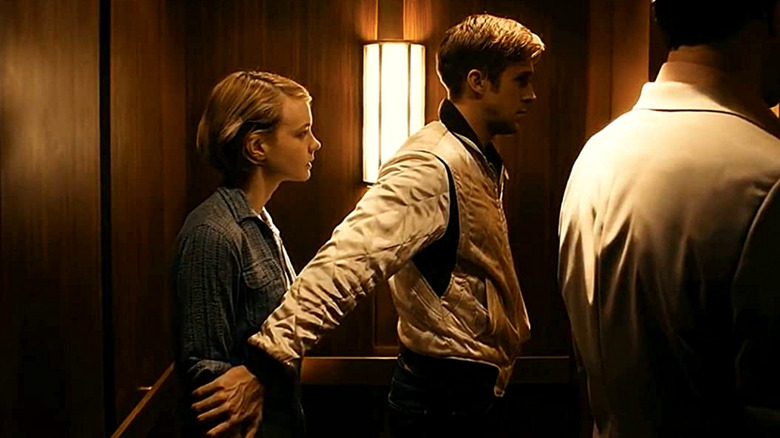 FilmDistrict
Based on James Sallis' 2005 novel of the same name, "Drive" follows an unnamed Hollywood stuntman (Gosling) who moonlights as a getaway driver. He begins to fall for his neighbor Irene (Carey Mulligan) and her young son, Benicio. When Irene's ex, Standard (Oscar Isaac), is released from prison, his old debts threaten the safety of his family, forcing the Driver to step in and protect them. Accompanying Standard on a heist, the Driver quickly realizes it's a set-up and is thrown into a downward spiral of brutality.
Refn doesn't waste time with dialogue and instead goes straight for the senses. "Drive" is filled with lush lighting and shadow work that reflects the emotional tone of its characters. For example, a sweet joyride with the Driver, Irene, and Benicio is filled with soft rays of sunshine and subtle smiles. As the film goes on, scenes are counterbalanced with dark shadows or bright piercing lights that accompany violence and gore. The film pushes the envelope in terms of romantic gestures and how far one will go for love. This is perfectly executed in an impressive elevator scene where the Driver slowly leans in to kiss Irene and then quickly spins around to attack a man by stomping his head in. 
This emotional juxtaposition is where Refn really excels. He can quickly shift tones and layer them together like a watercolor painting, bleeding and blending onto a canvas. His Driver character perfectly obscures the division between monster and knight in shining armor by thoughtful fatherly actions towards Benicio and violent outbursts to protect Irene.
The lack of dialogue from the Driver also heightens the magnetic chemistry between him and Irene. Their eyes and body language do all the work alongside Cliff Martinez's sensual score. The electronic pulses of the soundtrack mirror the adrenaline and dopamine rush experienced by the thrill of new love as well as the danger of the Driver's work. The car chase scenes are also true to the stuntman narrative and there is little to no CGI used. Driving and listening to music provides a sense of solace and control to the anti-hero. Like the scorpion stitched into the back of his favorite jacket, the Driver is dangerous despite his isolated and deceptively submissive demeanor. For all of these reasons and more, "Drive" is the epitome of a sleek, smart, and sexy neo-noir.