The Matrix Resurrections Poster Takes Us Back To The Source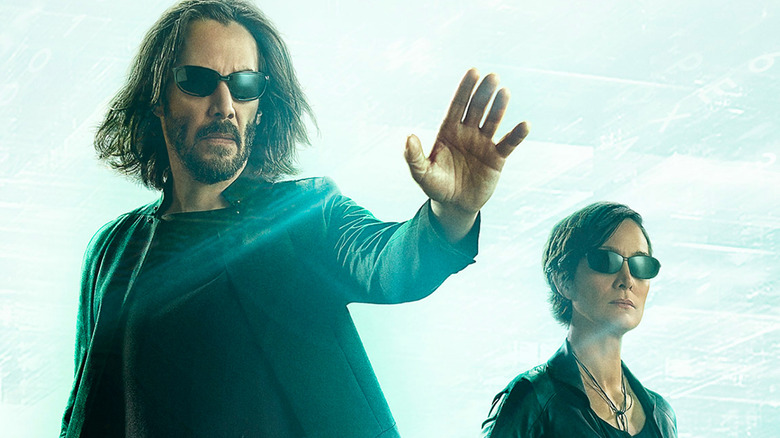 Warner Bros.
It still seems kind of crazy that we're getting a new "Matrix" movie this year, but we are! "The Matrix Resurrections," which brings back original stars Keanu Reeves and Carrie-Ann Moss, and original co-director Lana Wachowski, is set to arrive this holiday season. And ahead of that impending release, there's a brand new poster featuring the cast front and center. I'm sure there are also Easter eggs hidden somewhere on here, so feel free to obsessively pour over every inch of the image below! 
Also, whenever a new poster for a big movie surfaces it usually means a new trailer is on the way, too. I'm not saying I know that for certain, but it's probably safe to assume we're going to get at least one more "Matrix Resurrections" trailer before the film's December release date. For now, though, put on your trench coat, crank up the Rage Against the Machine, and take a gander at the new "The Matrix Resurrections" poster below. 
Return to the Source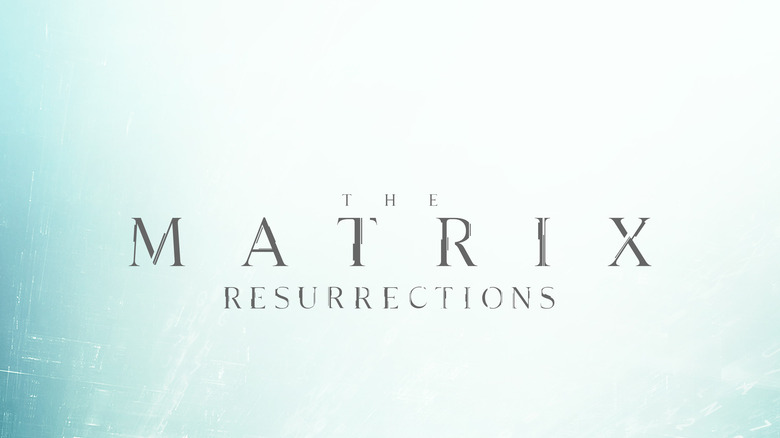 Warner Bros.
Behold: the new poster. 
We're only a few weeks away from a new "Matrix" movie, and folks, that's kind of bonkers! The new film, "The Matrix Resurrections," is set 20 years after "The Matrix Revolutions," and finds Thomas Anderson, AKA Neo, living a seemingly normal life in San Francisco. It's as if the events of the previous films never happened. Or is it? So much of the movie remains shrouded in mystery, and that makes this whole thing even more exciting. For now, here's a synopsis! 
"The Matrix Resurrections" is a continuation of the story established in the first MATRIX film. It reunites Keanu Reeves and Carrie-Anne Moss as cinematic icons Neo & Trinity in an expansion of their story that ventures back into the Matrix and even deeper down the rabbit hole. A mind-bending new adventure with action and epic scale, it's set in a familiar yet even more provocative world where reality is more subjective than ever and all that's required to see the truth is to free your mind.
The film stars Keanu Reeves, Carrie-Anne Moss, and Jada Pinkett Smith reprising their roles from the previous trilogy. Yahya Abdul-Mateen II also stars, playing a mysterious new version of Morpheus. Other newcomers to the franchise include Jessica Henwick, Jonathan Groff, Neil Patrick Harris, Priyanka Chopra Jonas, and Christina Ricci.
"The Matrix Resurrections" arrives in theaters and on HBO Max on December 22, 2021.